Don't let one of your best advertisement assets go untapped! Company vehicles are mobile ad space that get your message out right the the area your business serves. This project was for Mike's Roofing in Van Nuys. With vehicle graphics, their truck doubles as a moving sign displaying pertinent information about their company.
Mobile Signage with Vehicle Graphics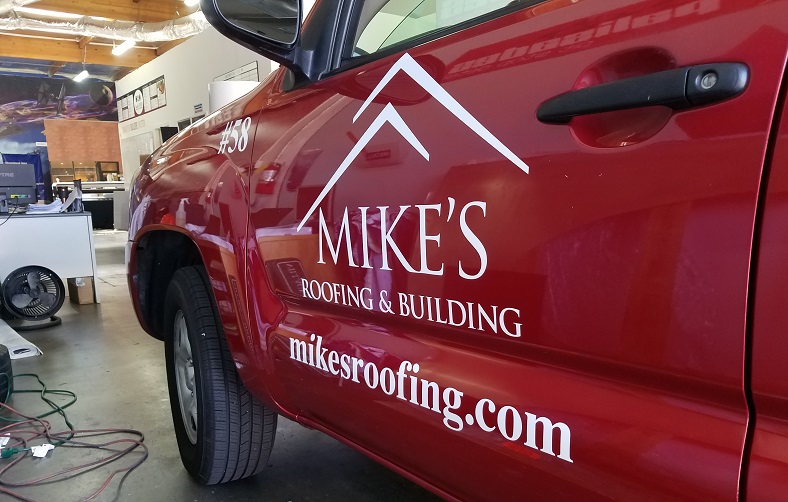 Our San Fernando-based sign company can help you make your service vehicle twice as useful. So it can do deliveries, bring you around, and advertise your establishment. We've made vehicle wraps for race cars too!
Car wraps also work for personal rides, if you want it  to have some cool imagery and just stand out.
So go ahead, make your vehicles stand out and boost your brand. Inquire now!
About the Client
Mike's Roofing has been servicing the San Fernando Valley area and beyond for more than 40 years. They're real experts, with full warranties, numerous certifications and decorated with lots of awards as well.