Car and truck graphics are a great way to boost your brand and spruce up your ride. Like the vehicle lettering we installed for New Generation Improvements. Now the business will be even more visible while it services its clientele in the Greater Los Angeles Area.
Get Seen With Vehicle Lettering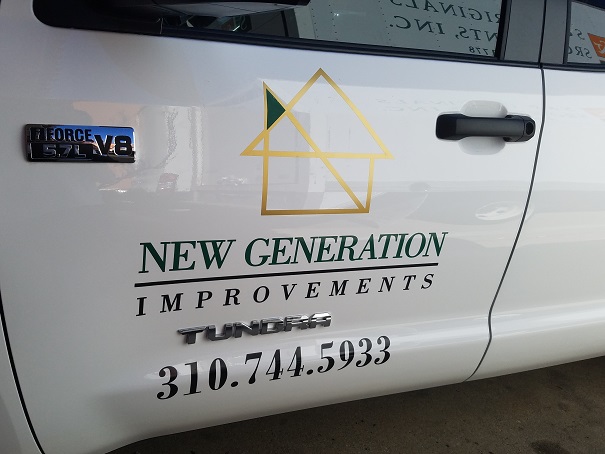 Vehicle lettering and car wraps will make your service vehicle presentable and turn it into mobile signage.  This is quite useful for small businesses that don't have the space for larger signage, or don't have offices.
With these graphics, you can make your trucks and vans eye-catching in the positive way. And you can display contact information. Even dreaded situations like rush hour traffic and gridlocks can become advantageous since more motorists will see your vehicle-mounted sign.
So, do you need vehicle lettering? Contact our Tarzana-based sign company for more information!
About the Client
New Generation Improvements goes beyond the usual home improvement. The husband and wife team have a genuine passion for building, creating and renovation, and aim to make the experience seamless for home owners.