Make your office's entrance look sleek and stylish with signage. Like they say, first impressions last. That's just what Electro Construction did. With the etched vinyl window graphics we installed for them, the Altadena electrical contractor looks better than ever!
Enrich Your Office with Entrance Signs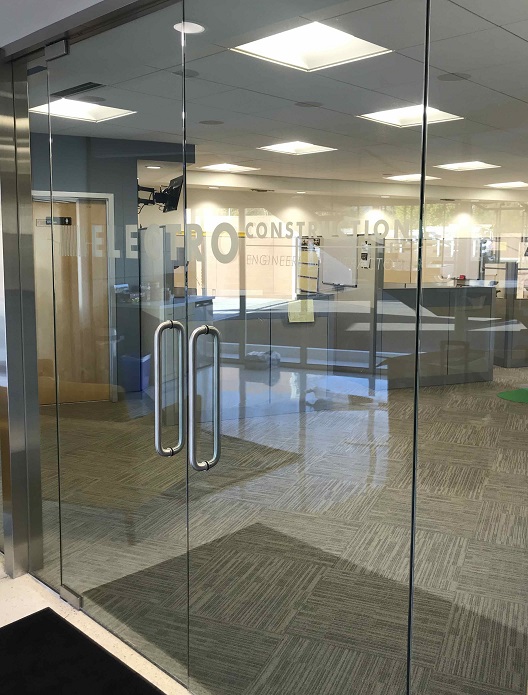 So your outdoor signs have drawn a potential customer in. Great job. Now, when they go through your doors, there's a window of time before they are really inside your office where they can see your astounding lobby sign. 
This is when vinyl graphics on windows and glass doors can truly shine. With them, there's a continuity between the impressions made by your outdoor signage and indoor installments. It makes the effect continuous!
Need some vinyl window graphics? Want one to compliment your other business signs? Contact our Tarzana-based sign company.
About the Client
Electro Construction is a trusted and proven union electrical contractor. They specialize in commercial and public works projects in the greater Los Angeles area.