Want to promote your business or organization to a broad audience? Looking to spread awareness? A pop-up banner is an excellent way of achieving this. And that's just what we fabricated for the West Valley-Warner Center Chamber of Commerce. 
The Pop-Up Banner: Visible, Convenient, Effective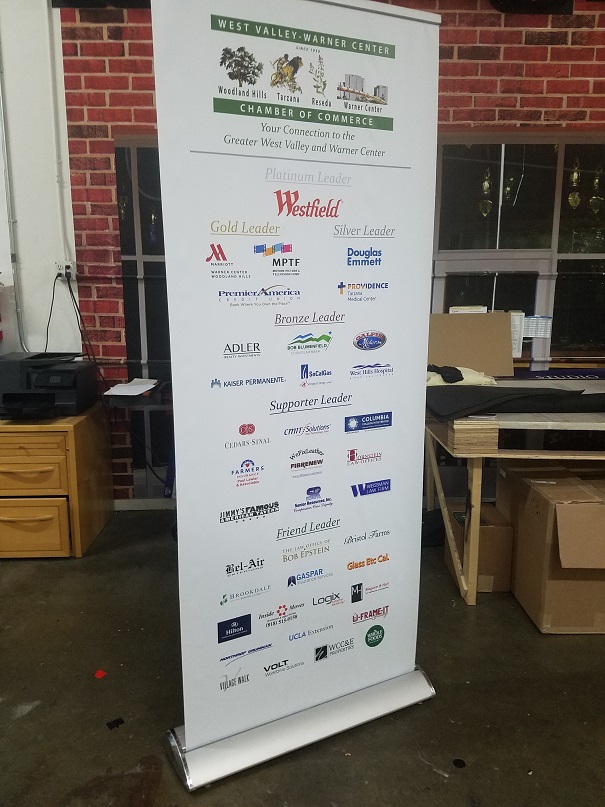 If you're trying to spread the word, then you can't beat a pop-up banner. Having a promo and planning to put advertisements on street sides and halls? Setting up tradeshow booths or event signage at fairs and expos? Sprucing up your establishment? Then you'll want something that'll catch the eye while being easy to set up and move around. Hence, pop-up banners – the business sign that'll suit your needs, indoors or out.
So, for quality signage that will look good and last long, contact our San Fernando-based sign company.
About the Client
West Valley-Warner Center Chamber of Commerce was founded in 1930 and in the organization's own words: "The mission of this Chamber shall be to represent, support, educate and promote the appropriate business interests of the West Valley."