Eye-catching and professional-looking office signs are a must for law firms to convey the caliber of their legal services and impress potential clients. Such as our acrylic lobby sign for Keystone Law Group, which definitely enhances their Los Angeles office.
Convey Professionalism and Quality with Acrylic Lobby Signs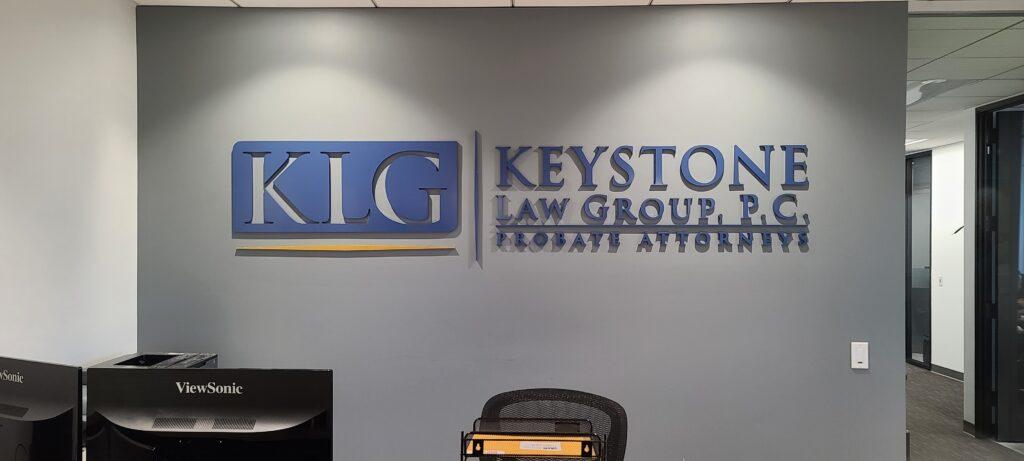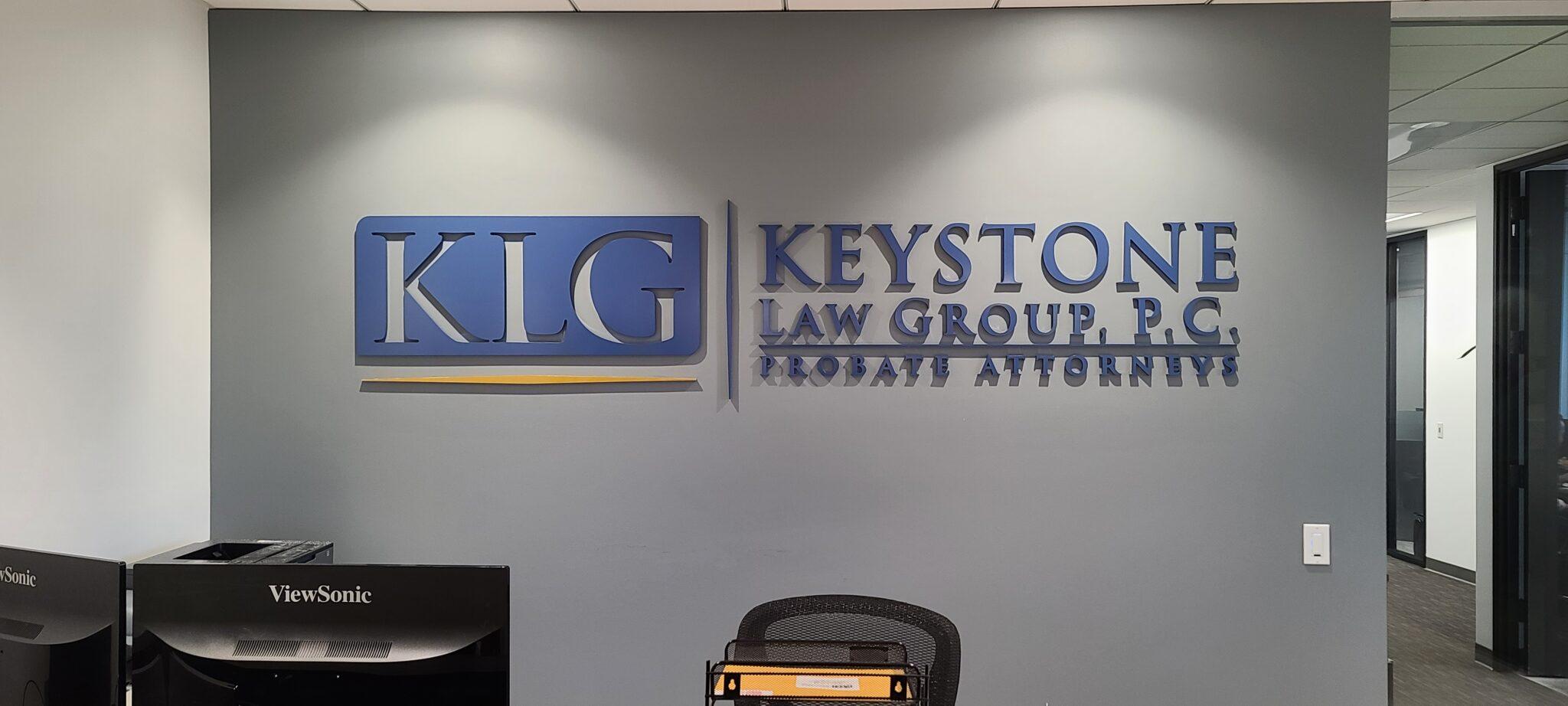 In the fast paced corporate world with all its hustle and bustle, appearances and first impressions do matter. This is why high quality signage is a must for offices. Like law firm signs, which should reinforce the practice's brand identity and convey it to potential clients. A lobby sign will serve as the centerpiece for the reception area and when part of a broader sign package will be complimented by other office signs that will decorate the premises and give it a visually distinct style.
These indoor signs help spruce up the workplace, improve brand recognition, and enrich the customer experience. For the team, interior signs will also help foster esprit de corps by presenting a symbol for the organization, representing the group as a whole and the individuals who comprise it and contribute to it with their efforts.
Looking for lobby and office signs for your firm? For a free sign quote reach out to your trusted sign company in the Los Angeles area. Contact Premium Sign Solutions. Southern California Sign Company based in San Fernando Valley. Also serving Tarzana, Pomona, West Los Angeles and all of Southern California.
About the Client
Keystone Law Group probate lawyers cover practice areas such as trust/will contest, trust litigation, estate litigation, conservatorship and elder financial abuse.