What has begun has now come to completion. This is the final chapter of the neon sign installation for Jungle Boy's giant wall art mural. Now their Los Angeles establishment's decorations are complete, with this neon airplane soaring high among the many brilliant sights there. 
Want a Unique Look? Go for a Neon Sign!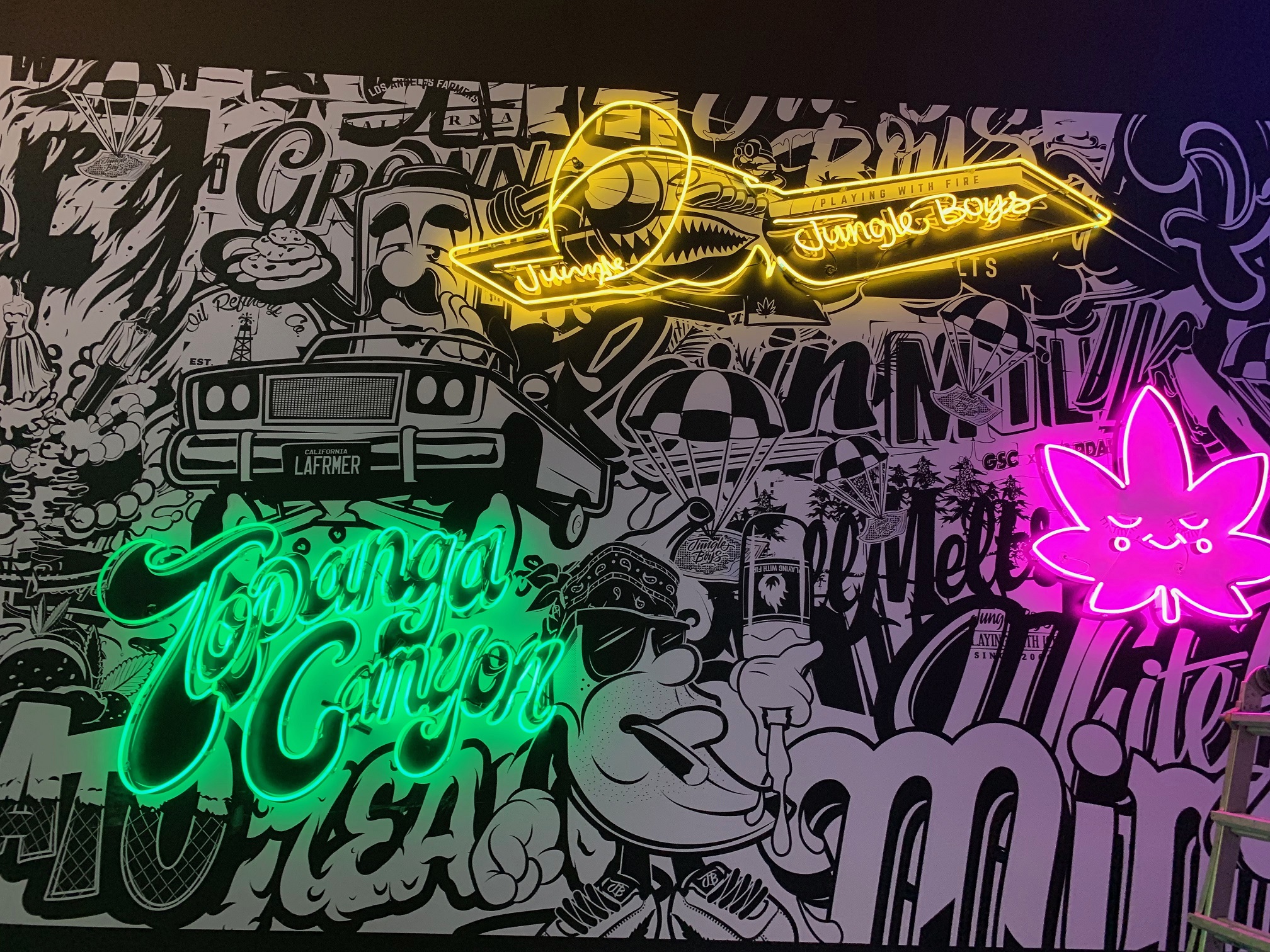 There's nothing like a good old neon sign. It's bright, it's got a unique glow, it's a timeless classic yet it will never go old. Neon can stand on its own but also looks great when hybrid-ed with other types of signage. Like Jungle Boys' wall art. The illumination combines with the illustration, with each element accentuating and complimenting the other. So whether you're a bar, restaurant, cafe or a marijuana/cannabis seller in the case of Jungle Boys, you can't go wrong with neon!
Want a business sign that'll impress and catch the eye? Contact Premium Sign Solutions.  Southern California Sign Company based in San Fernando Valley.
About the Client
The Jungle Boys is a group of Los Angeles-based growers of high quality cannabis. They have been spreading their know-how and insights with the community since 2006.