Sleek, durable and eye-catching. Our aluminum lobby sign for Nexon is a fitting centerpiece for the game designer's lobby. The Los Angeles company's reception area looks impressive and memorable with its new sign, gleaming and metallic like something from the future – fitting for Nexon's line of work.
A Shiny New Reception Sign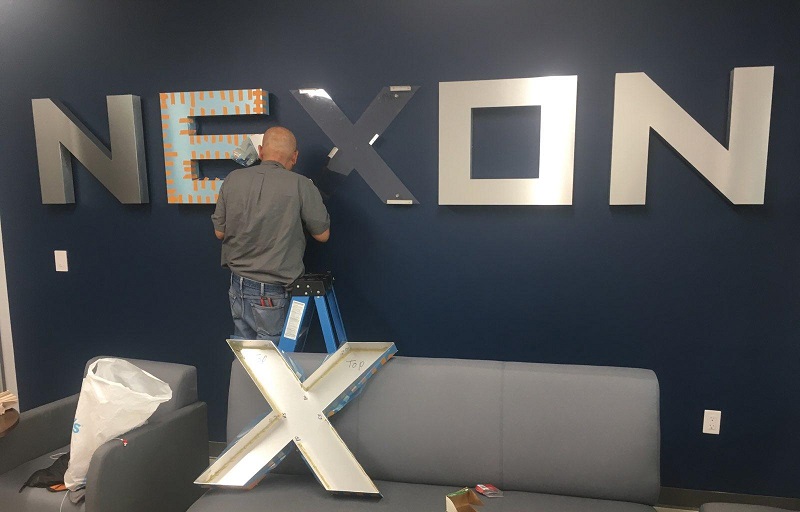 So you want your office to look smart, project your business' brand identity and leave a mark on your customers? Then a well-designed and well-made lobby sign out to do the trick. It will tie up the interior of your establishment – with style!
Contact our San Fernando-based sign company for inquiries!
About the Client
Nexon was founded in 1994 and since then has been introducing innovations to the games industry, particularly MMORPGs.