Here is the custom pop-up banner we're putting together for the Arthur Murray dance studio in Santa Clarita. It's a surefire way of boosting their brand and attracting more customers.
Custom Pop-Up Banners: Convenient and Versatile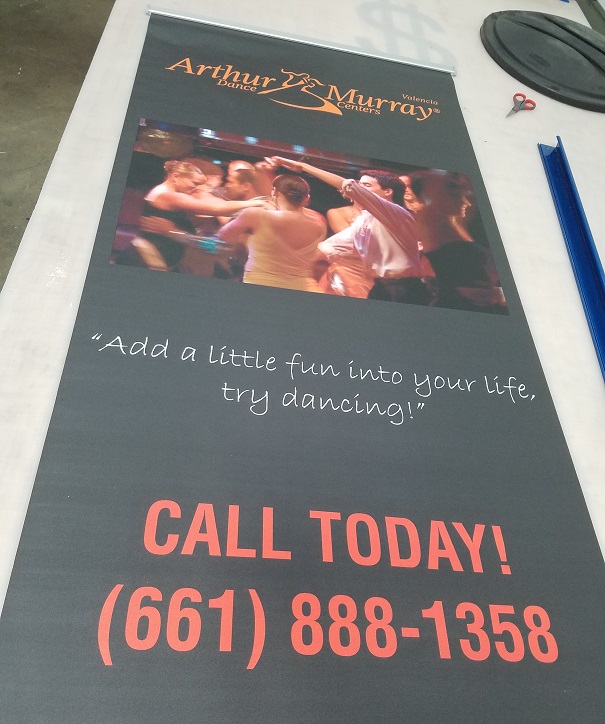 Whether it's big companies launching ad campaigns, or small businesses going guerrilla, banners are the way to go.  They'll work in small spaces, for startups on a budgets, in outdoor concerts and indoor trade shows. They can be displayed in the open, propped up in halls and malls. Pop-up banners can be anywhere, making them ideal for catching the attention of potential customers.
So, need to advertise your business? Holding an event? Contact our San Fernando-based sign company for some banners!
About the Client
Arthur Murray Dance Centers provide dance lessons for beginners, weddings, ballroom enthusiasts, and classes for everyone. They have studios in 22 countries around the world.