We recently completed an awning sign overhaul for Atrium in Woodland Hills. This is a complete reworking of the marijuana company sign's existing frame and new fabric. The result of the renovation is a sturdier structure and a better look for the cannabis grower's entrance. It will surely impress potential buyers! 
A Good Impression with a Sturdy, Presentable Awning Sign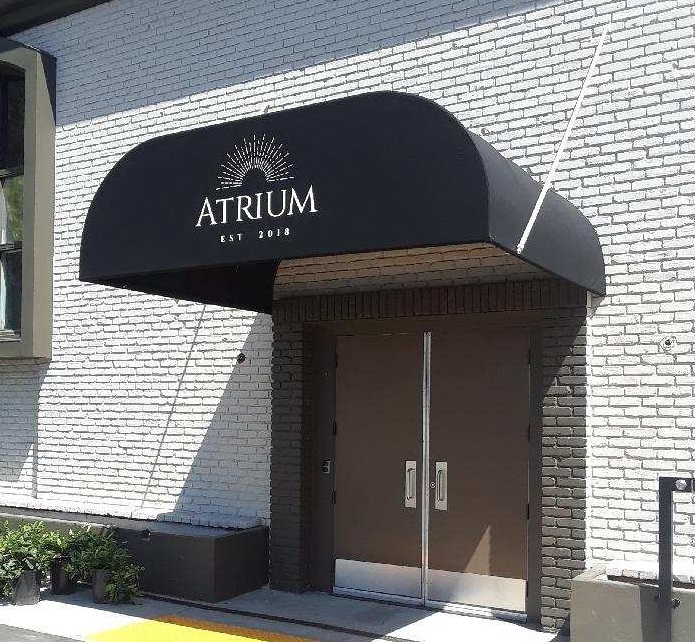 A properly made awning sign can really help draw customers in. An attractive design catches the eye, and a sturdy structure will suggest that the business is likewise reliable. And it's great for sunny or rainy days. So even before customers and guests enter the premises, the second they step under the awning's shade they'll already feel relieved. On the other hand, a rickety awning will have the opposite effect and maybe even drive people away.
Need an awning? Or have one that needs to be reworked? Contact our Tarzana-based signage company to make an inquiry.
About the Client
Atrium is a respected cannabis grower and seller in the Woodland Hills area.