With more shoppers going out and about, captivating signage is a must. Like these blade signs for Veronica Beard. Now their Pacific Palisades' storefront will be even more eye-catching!
Blade Signs  for Boutique Storefronts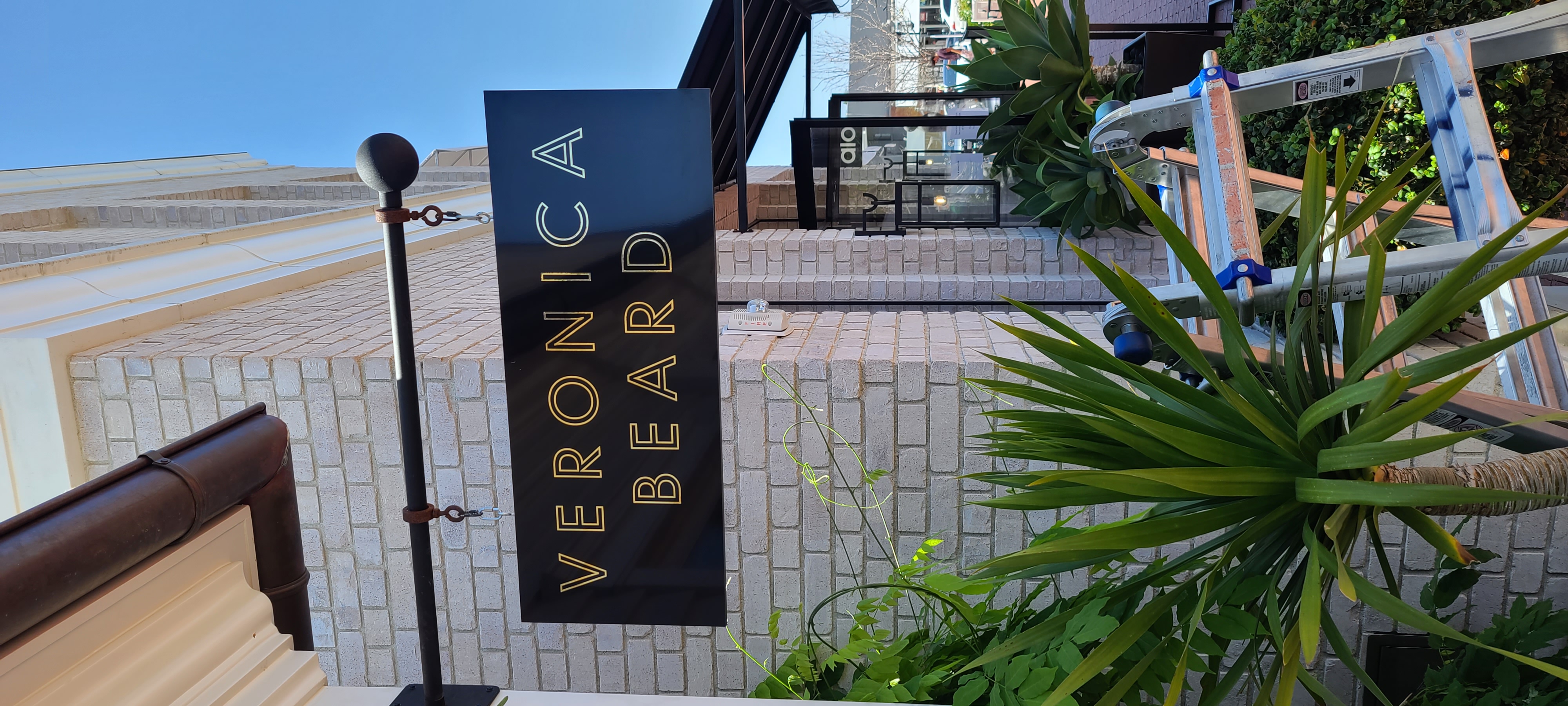 Classic, elegant yet simple, this type of sign is a great addition for stores and does not take up much space compared to other types of exterior signs. A short pole is installed on the wall of the building and the signage simply hangs there. It is a timeless type of outdoor sign that will sway when there is a breeze and even provide a little bit of shade during sunny days.
Additionally, this type of sign can compliment other storefront signs. In the case of those old fashioned barber shops, they accompany window signs or window graphics and of course those spinning red, white and blue barber poles.
We also provide illuminated blade signs and wooden ones that have their own distinct appearance and increased visibility. Either way, these types of signs are ideal for boutiques, cafes, spas, clinics, barber shops and stores, just to name a few.
Complete your storefront with our sign packages. Contact Premium Sign Solutions.  Southern California Sign Company based in Tarzana.
About the Client
Veronica Beard is a clothing shop specializing in women's attire and shoes. They strike the balance between cool, classic & chic.