More custom building signage for Dolls Kill in West Hollywood, this time the in the form of dimensional acrylic. It's quite stunning, as the white lettering stands out against the black background. It complements the full coverage window vinyl we made for them recently.
Boost Your Brand and Make Your Business Stand Out with Custom Building Signage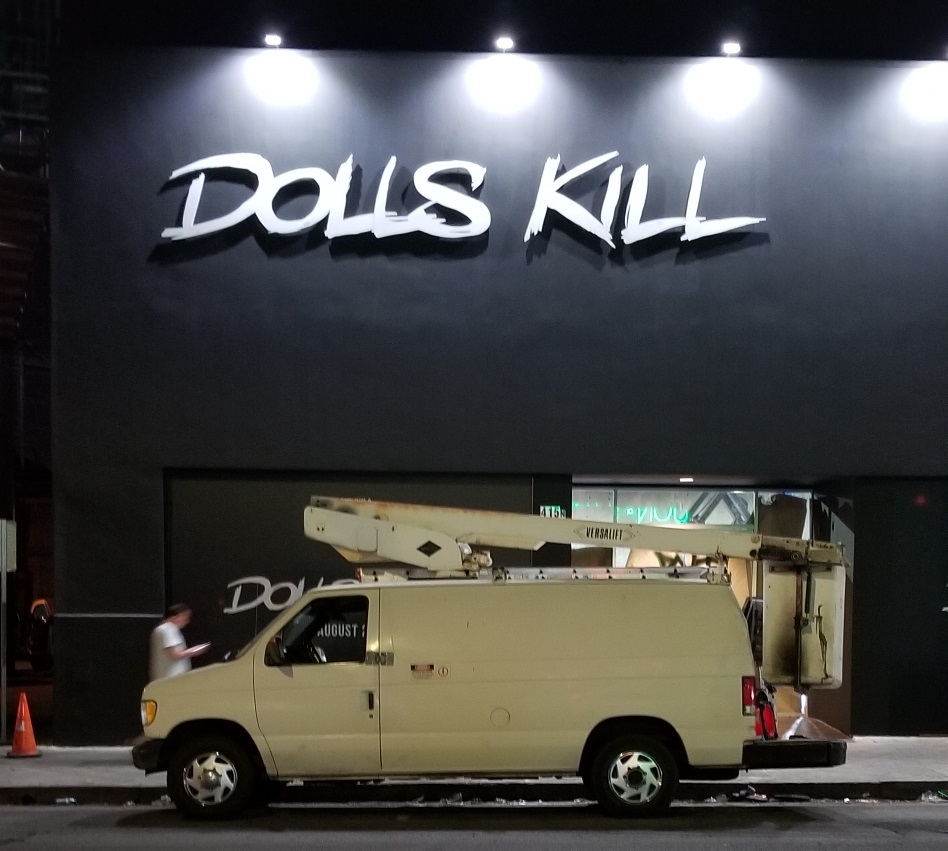 This project for Dolls Kill displays an ideal synergy of signage and branding. Our signs match the look of their establishment, as well as their products and their marketing campaign's style. When all these aspects complement each other, they reinforce the business' brand identity and make it all the more memorable for customers.
This is what you need if you're looking for a leg up in the game. Our San Fernando Valley-based sign company can provide just that kind of edge, particularly in competitive areas like Los Angeles and places around it.
Make your signage and your business memorable with signage! Inquire now.
About the Client
Dolls Kill embodies a nonchalant nonconformist attitude with its style. It is fashion that's part cyberpunk, part Mad Max, out to shock the system by unleashing the inner rebel in you!