This dibond sign package is for the tennis court as well as for park signage for Lakeside Golf Club in Burbank. With this, areas of the club and directions can be highlighted, along with key information.
Give Directions with a Dibond Sign Package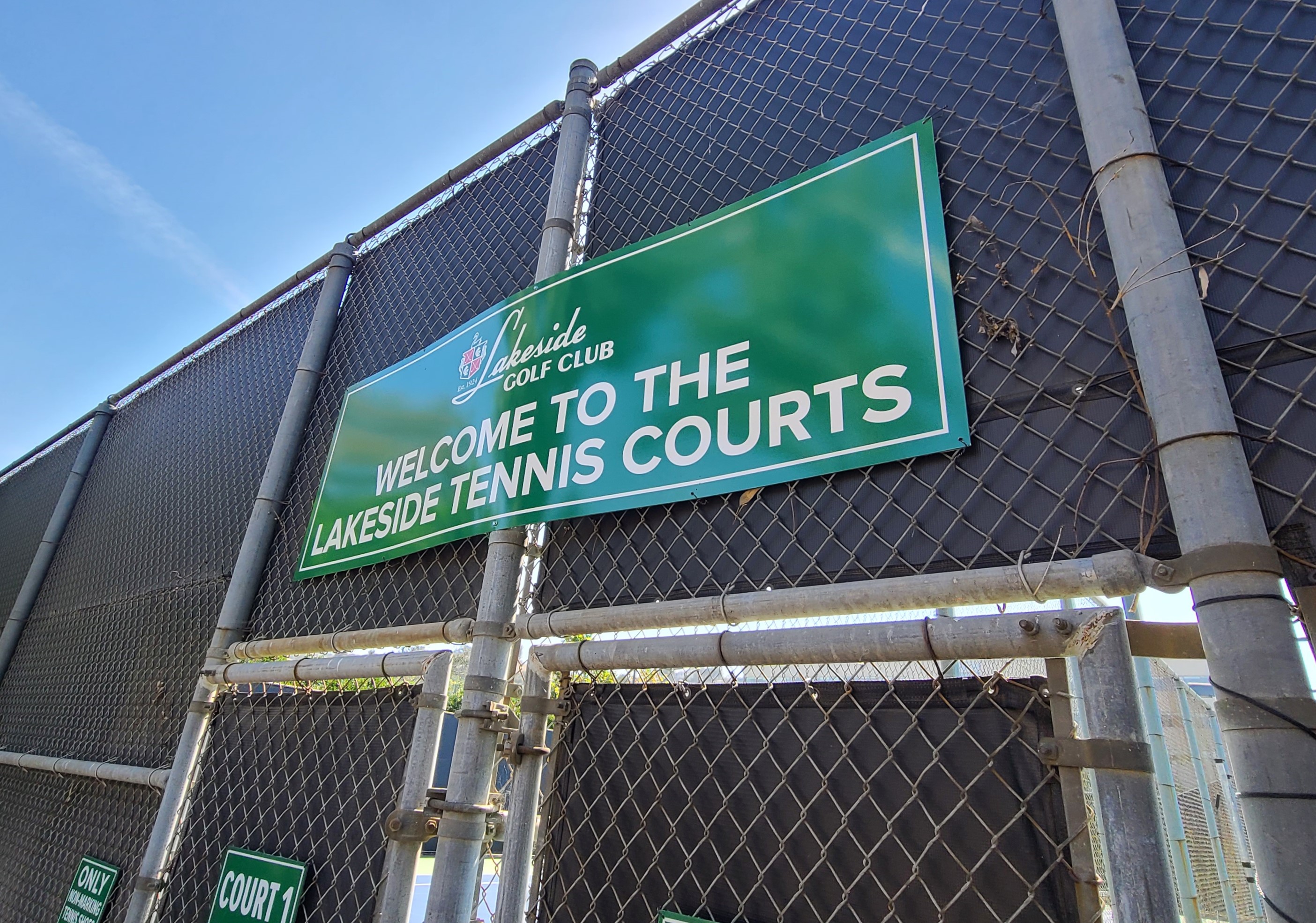 Directional signs are a must for vast spaces, whether it is a golf club, warehouse, commercial space or office. Dibond is great for outdoor signage purposes as well. Dibond signs are made of a rigid composite that is lightweight yet durable. They are rustproof, waterproof, chemically resistant and stable to temperature changes, as well as capable of taking a beating. These traits mean they will last forever as exterior signs that will be subjected to weather, as well as wear and tear.
Need durable signage?  For a free sign quote reach out to your trusted sign maker in Los Angeles. Contact Premium Sign Solutions. Southern California Sign Company based in Tarzana.
About the Client
Lakeside Golf Club was formed in 1924, this historic club has the distinction of having a internationally recognized gold course that is frequented by the Hollywood elite.