We do birthday gifts too, like this dune buggy picture on an acrylic panel! It's not one of our usual sign packages, more like one of those signs we create for clients' private projects. Still, we treated it like any other project, giving it our tender, loving care. It's quite similar to the office decor that we do, and the signage we make to decorate showrooms and lobbies. So we touched up a dune buggy photograph and printed it to a second surface, mounted on an acrylic panel. It comes with standoffs so it can be fixed on a wall, like the centerpiece it is. We did our very best to make this the best birthday gift ever. 
Personal Project Packages!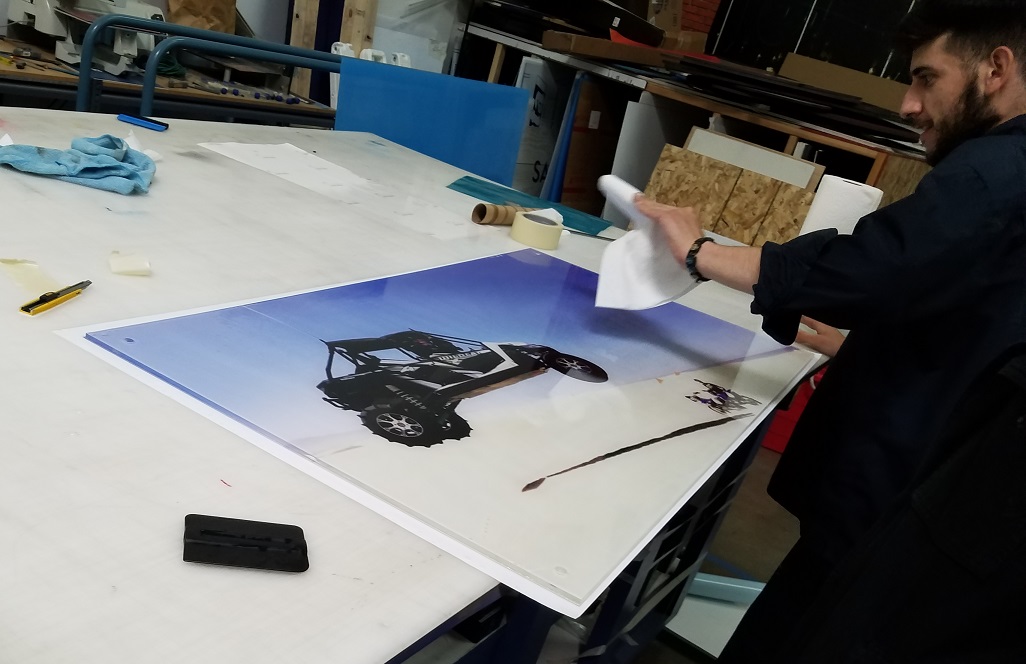 Signs aren't just for businesses. Signs can be for personal use, they can even be birthday gifts. And for these, the sign company services we provide and the sign maker skills we wield do apply just the same as any other job. After all, these are still images that catch the eye and convey meaning. They're still creations that ought to be made of high quality materials so they'll last long. These deserve the best, and that's what we offer.
So, if you've got a personal project that can use our sign services, don't hesitate to contact us! Whether it's a monument sign in the middle of town, or something dear you want to mount at home, we'll handle it to the best of our abilities!