One of our favorite places in Los Angeles, we've had the good fortune to make the main Malibu Village signs that tower above the complex. Moreover, we also did the signs for nearly half the Jamestown property's tenants.
Malibu Village Supports The Community, Encourages Social Distancing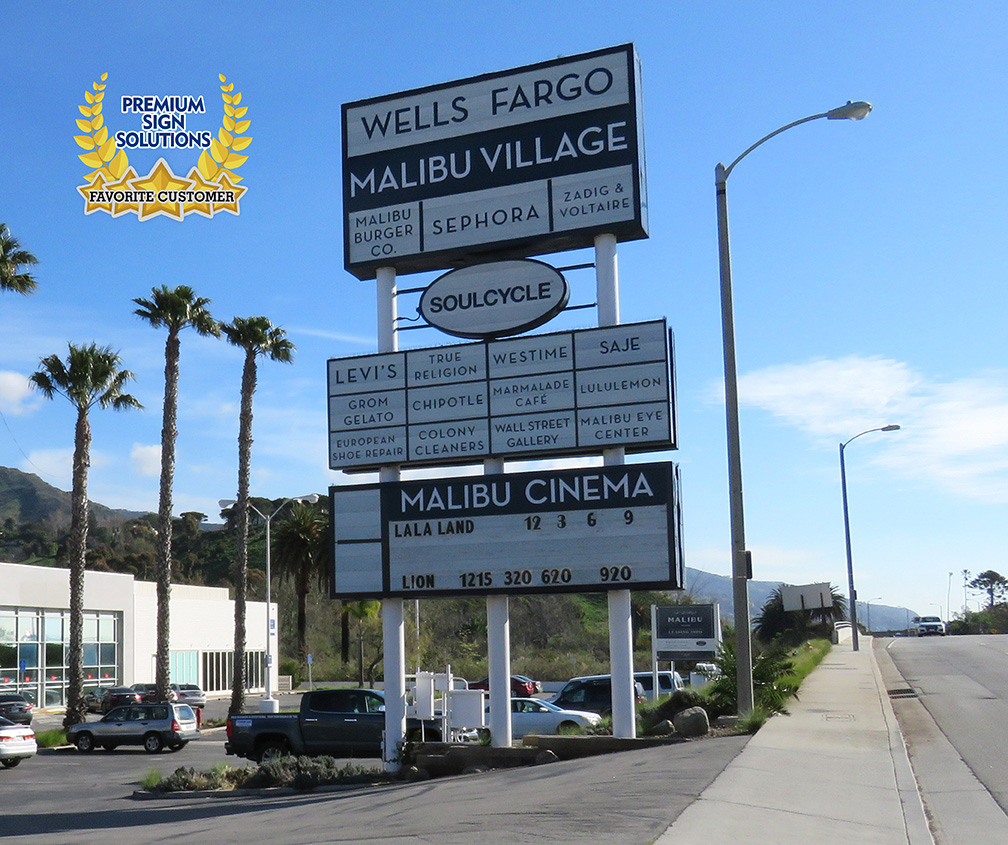 Although their shops may be temporarily closed, you can still find many of them online with digital events and offerings! Their website has a full list of their tenant businesses and customers can take a virtual visit to the best of the 'bu. Moreover, Broad Street Oyster Company, Chipotle, or Marmalade Cafe are still open for delivery or takeout. So check their profiles for restaurant hours and delivery options.
Mall Signs Must Impress
Our work with Malibu Village counts as some of our best signage. And they have to be to draw customers to the establishment. Now imagine after the lockdowns end, how these signs will definitely be a sight for sore eyes when people start going out again. We all miss our favorite stores, restaurants and cafes dearly. Seeing their signs will be like seeing an old friend again. And that's what signage is for, it has this effect, amplifying brand recognition and brand identity.
Planning to have signage made and installed when we return to business as usual? We are offering Free Virtual Estimates. Contact Premium Sign Solutions.  Southern California Sign Company based in Tarzana.
Malibu Village is a retail center that provides numerous amenities at an idyllic creek-side location.