The interior wall art we made for the Los Angeles Film School just got installed. So the Hollywood institute's office environment is brighter and more stimulating. It's perfect for maintaining a positive and creative atmosphere!
Want Some Wall Art?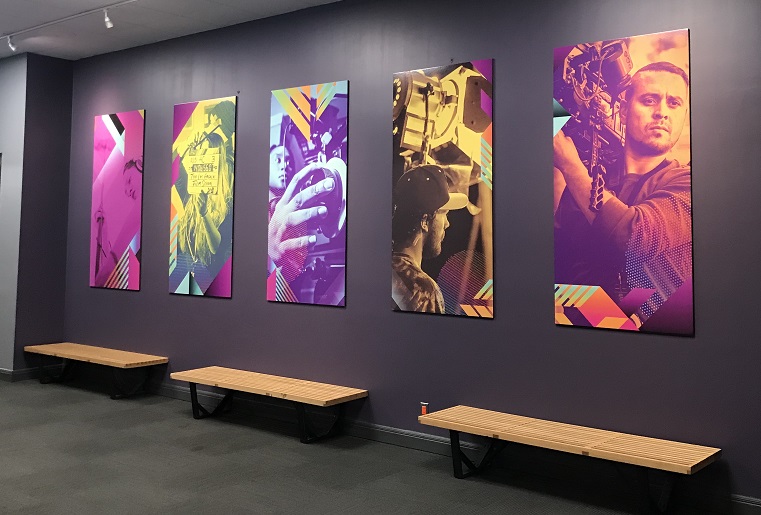 Think your workplace or classroom could use some extra razzle dazzle? Then this type of signage may be for you. Fret not, office art installation is relatively easy. With LAFS, we made the panels in our workshop and brought the prefabricated parts to the location. So we were able to set them up in a jiffy. It's simple and hassle-free.
The results speak for themselves. Now, the place looks really interesting and engaging. No more dour cubicles, bring your workplace to life! We can also do the same for reception area with lobby art.
Interested? Contact our Tarzana-based sign company for inquiries.
About the client
The LA Film School is an institute devoted to preparing the next generation of creative professionals bound for the entertainment industry. They offer degrees in fields such as Film, Audio, Animation, Music, Graphic Design and Entertainment Business. This is the first step towards a future in Hollywood!