Restaurants have lobbies too and they need signage all the same. Like this restaurant lobby sign we made for Amazon in Santa Barbara in partnership with Tube Art. It is for the Everytable eatery that shares the building with them.
Restaurant Lobby Sign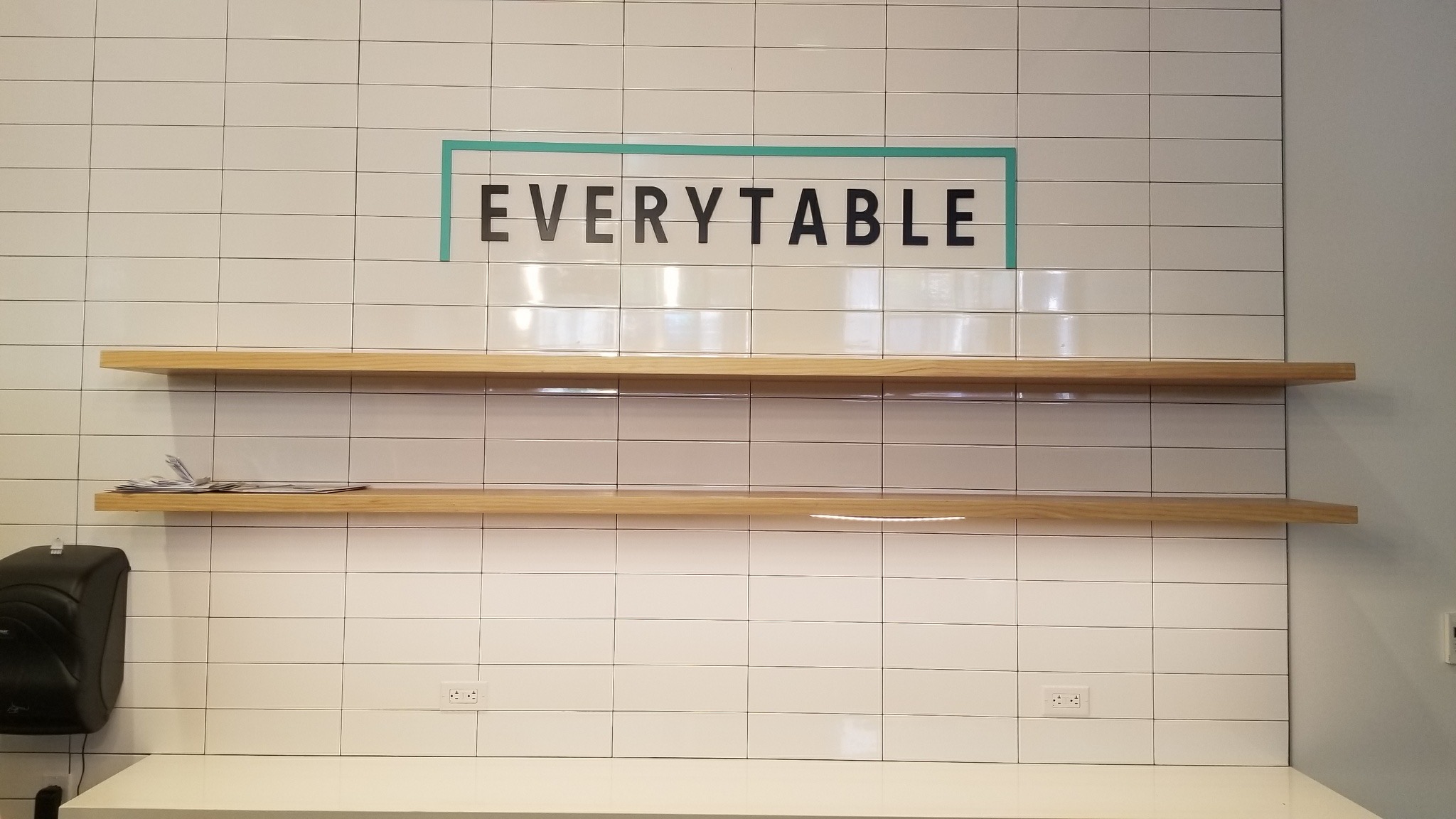 Eateries, restaurants and cafes offer what is perhaps the ultimate customer experience. After all, their transactions involve scarfing down delectable dishes, imbibing refreshing drinks and libations. Who doesn't love dining out?
So this is why signage is important. Restaurants want to make their brand memorable, to have their company identity associated with the hearty meals their patrons are chowing on. Signs provide a visual symbol to facilitate that association, making establishments more memorable. So it is like a Pavlovian response. See your favorite joint's signage? Your mouth will probably start watering and your stomach will grumble in anticipation of a tasty treat.
So don't forget to complete the customer experience and cement your brand identity with a high quality restaurant sign. Moreover, make that lobby sign part of a greater sign package. So adorn your interiors with branding that matches your business' style. Likewise, have visible exterior signs to draw more customers from afar!
Contact Premium Sign Solutions.  Southern California Sign Company based in Tarzana.
About the Client
Amazon is a multinational multibillion dollar tech company focusing on e-commerce, cloud computing, streaming and more.
Everytable aims to make nutritious, fresh food affordable and accessible to all. They began in 2013.