We fabricated and installed custom room plaques for our friends at the Overland Veterinary Clinic in Los Angeles. These give their establishment a sleek and professional look. Our sign package also included several metal directional signs so their clients will know where to go. All in all, these indoor signs have aesthetic and functional uses have a major impact on the establishment's layout.
Room Plaque Sign Package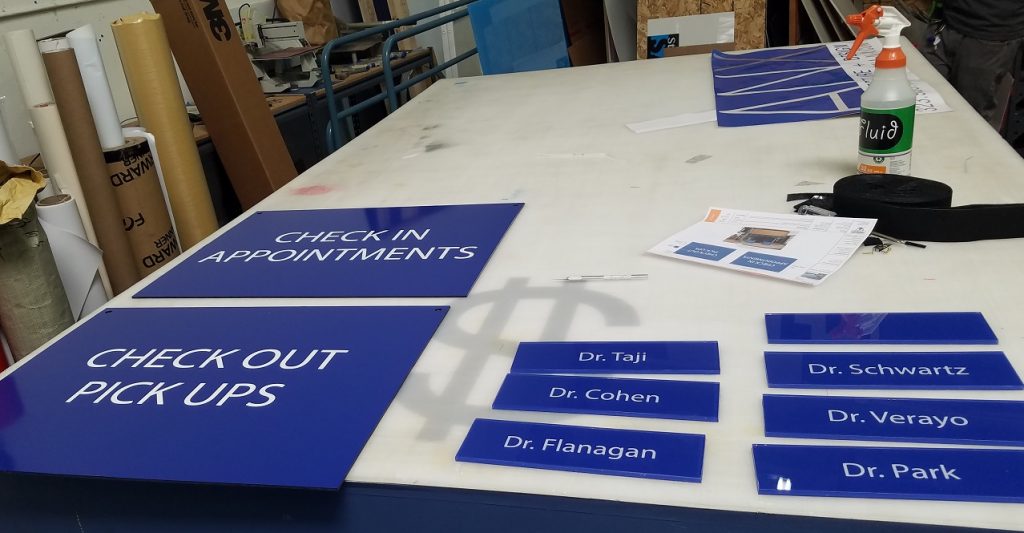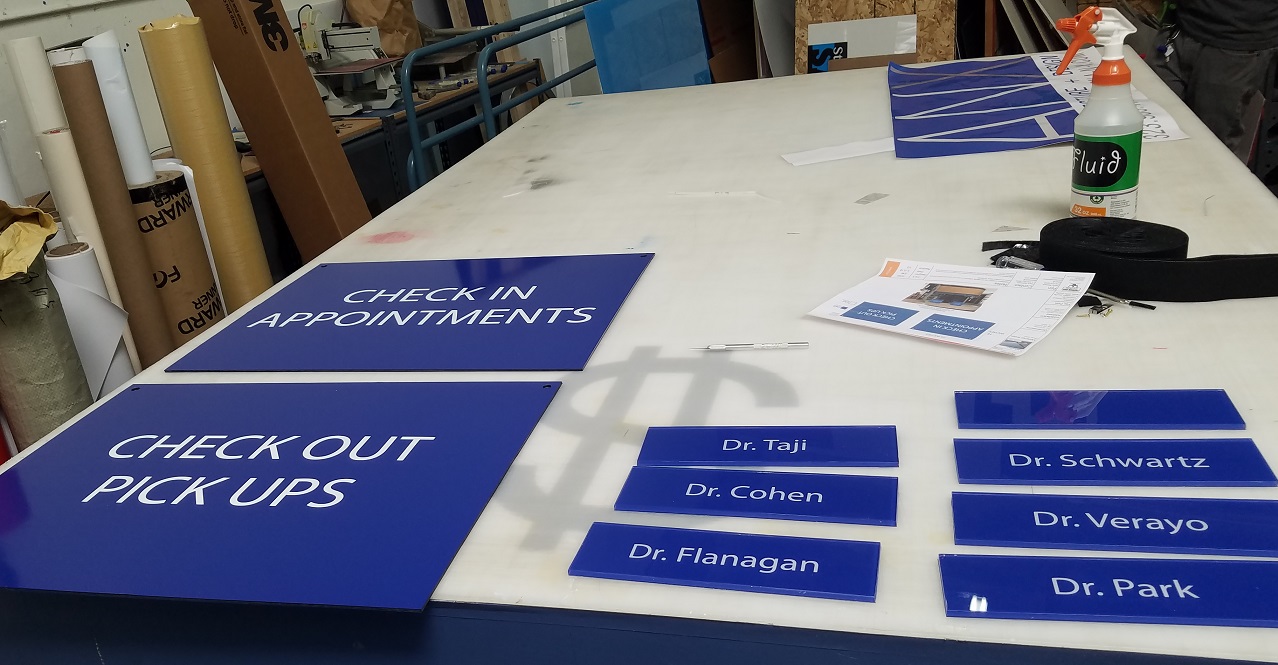 Each room plaque might not be sizable, but they add up and can have a major effect on the look and feel of any establishment. Clinics, offices and businesses look so much more professional with room plaques and directional signs. They also help clients and staff alike during the course of the daily grind, saving them the trouble of wandering around searching for a particular room. This can really help workplace efficiency. And for those who are in those offices, it feels great to have your name on a room plaque.
Need to give your establishment a special touch with room plaques and other indoor signs? Contact us so we can plan it out and start designing, pronto!
About the Client
Overland Veterinary Clinic provides clients with the most personalized pet care imaginable. Their veterinary team provides education on pet needs, shares research about valuable pet care information and walks clients through each step of their pets' treatments.