This tenant directory sign for Ronco Inc. helps residents and visitors alike better navigate the West Hollywood building. Operating a commercial space? Directory signs are a must for everyone's convenience!
Improve Visitor Convenience with a Tenant Directory Sign Package
Large commercial spaces can confuse newcomers who are looking for a particular establishment. Directory signs can help them locate their destination easier. Having these wayfinding signs on every floor can be very useful, preventing visitors from getting lost. Delivery crews will also appreciate such features.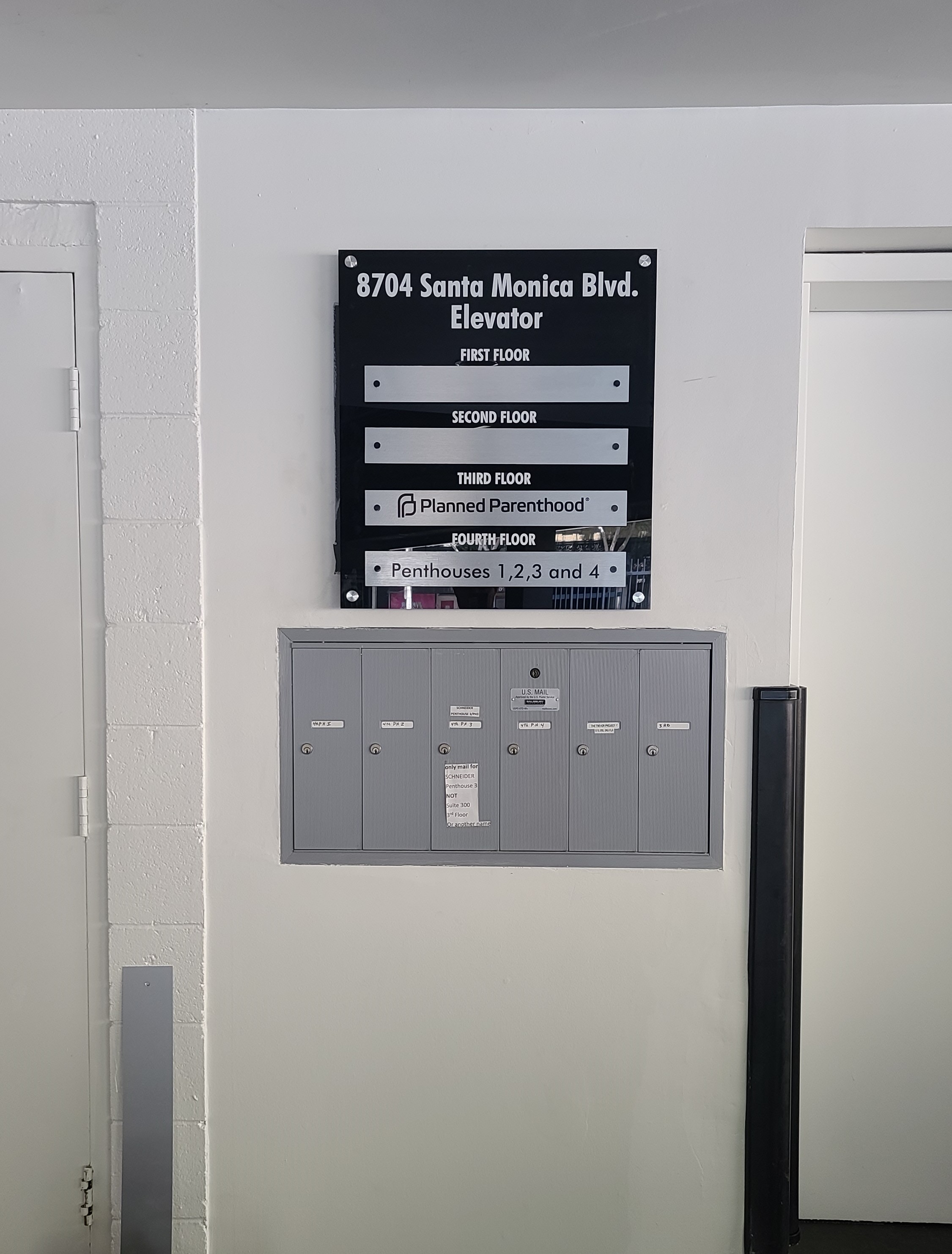 When it comes to wayfinding signs,  ADA-compliant signs with braille or tactile features can be a great assistance for people who need navigation aids. Directional signs can also point out facilities such as lactation rooms, first aid rooms, and where wheelchairs and other assistive devices are stored. Wayfinding signs also show the way to emergency exits and the like.
Complete your building with directory signs fabricated and installed by your trusty local sign company in Los Angeles. Contact Premium Sign Solutions. Southern California Sign Company based in San Fernando Valley.
About the Client
Ronco Investments, Inc., is a real estate firm with several commercial properties across the country.