Another lobby sign for our friends at Weiss Accountancy, for their Van Nuys' office. This metal polished acrylic lobby sign is a thing of beauty and truly enhances their workplace. 
Give Your Office a Professional Look with a Lobby Sign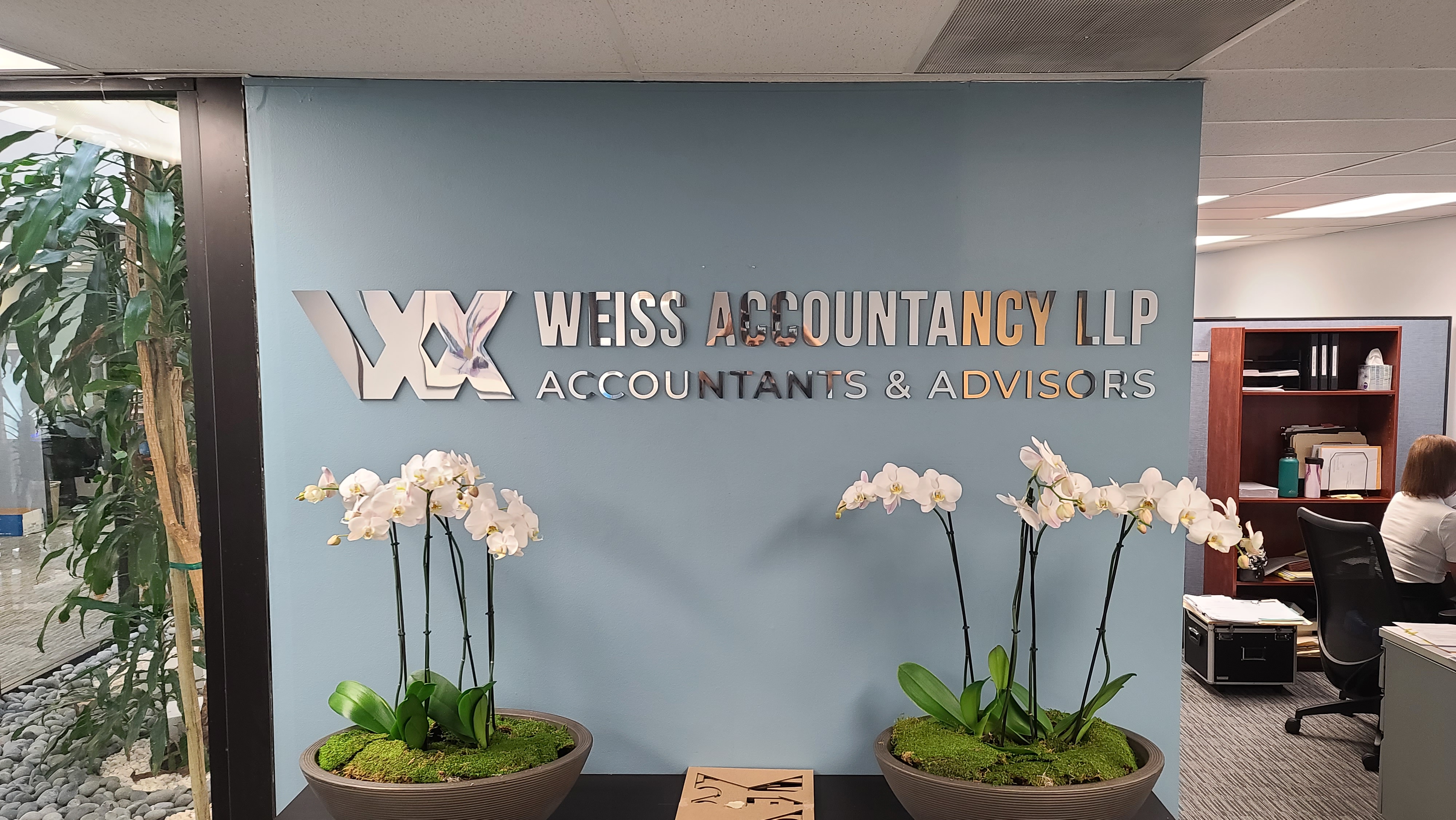 Sterling office signage will impress visiting clients. Likewise, a well-decorated workplace will help boost the morale of the team. Polished metal, gleaming in the light, gives the brand a slick and modern look. And looks convey identity, informing clients and the workforce alike that the company is a streamlined and cutting edge outfit offering quality products or services. This is why high quality signage is a must as they convey the caliber of the business' offerings.
In the case of Weiss Accountancy, this office sign is part of a larger sign package that also includes window graphics and conference room signage.  These help make the office complete, with the different signs complimenting one another and adding to the overall effect.
Reach out to your trusty local Los Angeles sign company for a comprehensive office sign package. Contact Premium Sign Solutions.  Southern California Sign Company based in Tarzana.
About the Client
Established in 1954, Weiss Accountancy provides high-quality accounting, tax and business advisory services.