These are the wall graphics lobby sign for Spondylitis Association of America. With this, the Ventura nonprofit's office looks even more visually impressive.
Complete Your Office with Wall Graphics Lobby Sign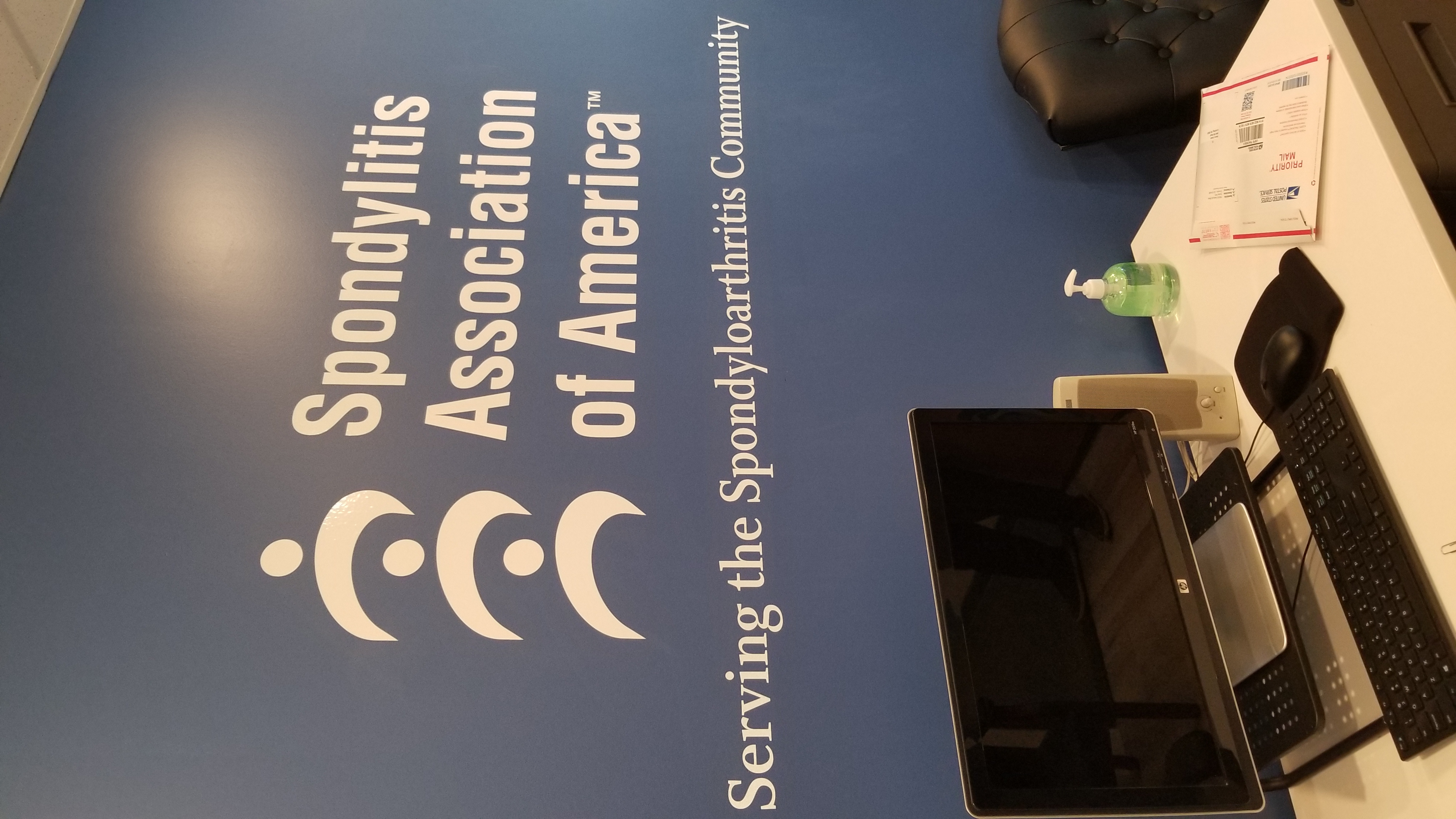 Display your brand name and logo proudly with signage. That's what the SAA did with their office. Window graphics are a quick and easy way to do this. Moreover, the signage takes up no space at all. It just needs a blank wall surface and voila! 
Signage is an important component of not only branding but also decorating an office. After all, a space that lacks furnishings would be bare and unusable for business. Likewise, without signs and displays, said space will also be missing something crucial. It will be featureless and bland. Unstimulating to both the workforce and clients who are dropping by. So without signs employees might be more prone to boredom and reduced productivity. Likewise, customers will be left unimpressed if the office is forgettable-looking.
Therefore, visually striking and impressive signage is a must to elevate an office and make it a pleasant environment for the workforce. And one that enhances the customer experience as well. A lobby sign is a key component of this, making the brand memorable. Moreover, other office signs can further compliment this signage and increase its effect. A complete office sign package will meet all these needs and more, resulting in a fully decked out workplace.
Need signs for the office? Contact Premium Sign Solutions. Southern California Sign Company based in San Fernando Valley.
About the Client
Spondylitis Association of America (SAA) is a leading nationwide nonprofit organization that educates, empowers and advocates for those living with Spondylitis and related diseases.