A lobby sign package is not only for displaying brand logos, it can also include the company's tagline. Like this acrylic letters office sign for Transplant Connect's Los Angeles office. It delivers a bold message, "Always Innovating." Signage conveys brand identity and shows clients what your business stands for!
Hype Clients Up with a Reception Area Lobby Sign Set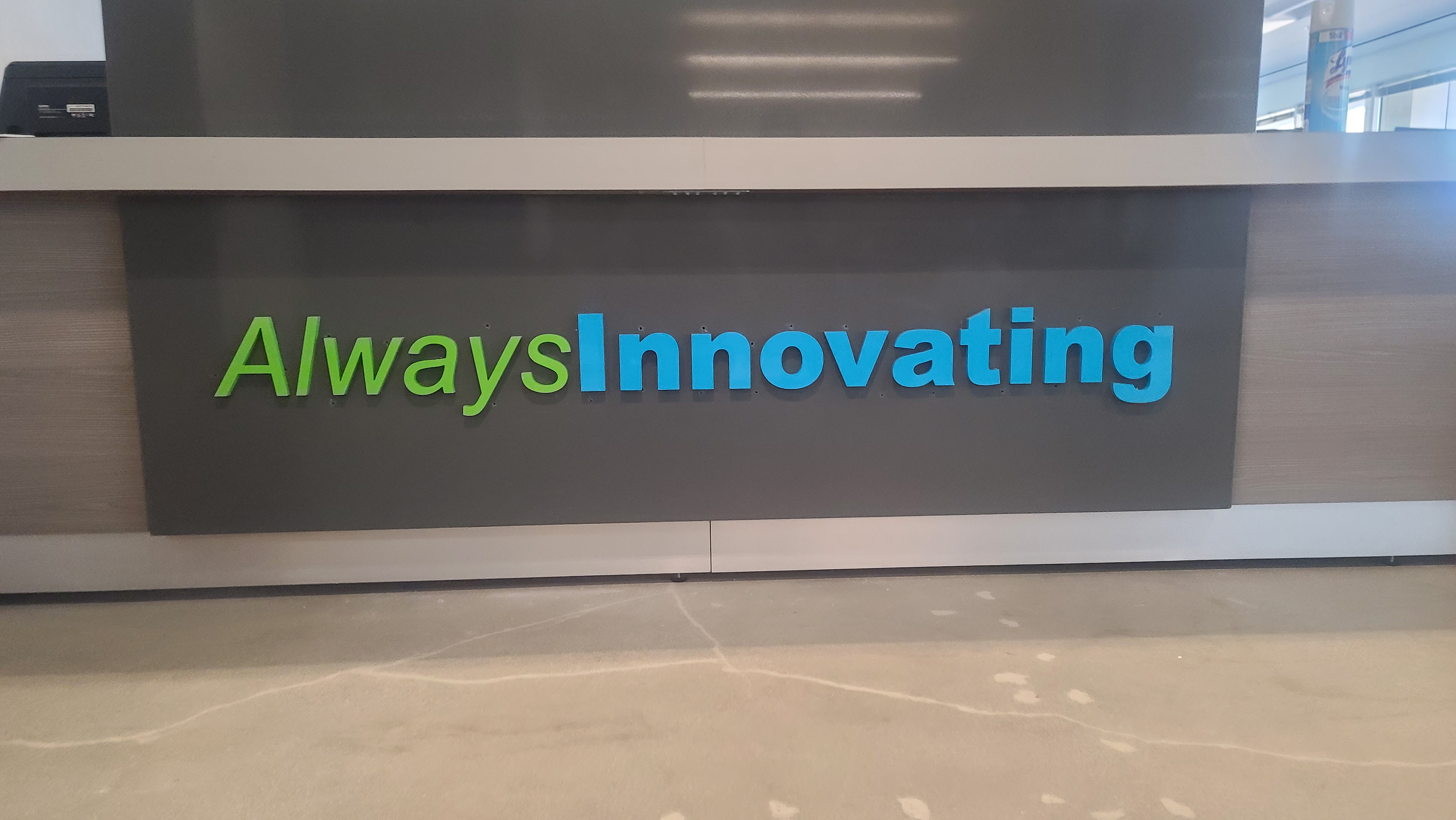 Office reception rooms are ideal signage real estate. This is where clients and applicants wait for their appointments. By displaying branding, they can be primed for the meetings, transactions or interviews about to take place. Lobby signs can show them the brand identity and the style or attitude of the company.
With the office signs hyping them up, the resulting exchange will be all the more memorable. It will contribute to a positive experience and leave them with a good impression of the brand.
These interior signs are also great for making the workplace environment much more engaging, boosting team morale. Well-decorated offices make it easier to set up photoshoots, with indoor signs adding to the background during company events.
Looking for reception area signs for your office? Reach out to your local Los Angeles sign maker. Contact Premium Sign Solutions.  Southern California Sign Company based in San Fernando Valley.
About the Client
Transplant Connect is a medical software company designing solutions for human biologics donations and transplantation.