Pike house was determined to have the best signage of any fraternity at USC. But they needed it before the start of the semester. Premium Sign Solutions is all about making our customer's visions a reality, even with tight deadlines. And the result speaks for itself. The best frat has got to have the best sign, and this custom channel lettering set is hard to beat.
This Tarzana-based sign company wishes everyone at Pi Kappa Alpha a great year!
Put Your Organization in the Spotlight with Signage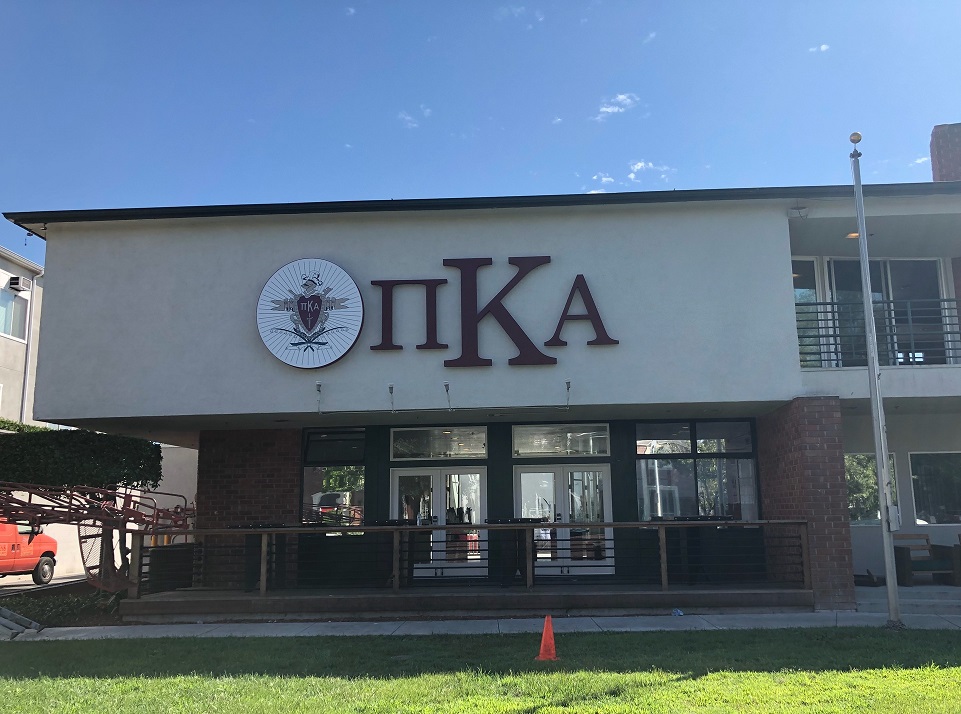 Great signs are a boon for more than businesses. Organizations like fraternities, charities, places of worship and clubs can make good use of quality signage. A properly implemented signage strategy can boost their brand, raise awareness of their group and promote the causes they're championing. It's definitely worth the investment.
Different signs have different uses.
Banners and posters are easy to set up. They're also great for raising awareness in a wide variety of environments, indoor or outdoor.
Indoor signs for lobbies and reception areas help make an establishment look professional. They also boost the morale of workers.
Outdoor signs, like a monument sign or halo-lit channel lettering set, put a spotlight on the establishment as a whole. These show customers where to find you and draw them in.
A good sign strategy uses a combination of these elements for maximum effect. Go ahead and contact us, so we can determine which will work best for you!
About the Client
Pi Kappa Alpha is nicknamed "Pike" and has 80 active members. It is part of the Interfraternity Council (IFC).