Imagine roaming the streets like the protagonist of a post-apocalyptic film, looking for a place that can wash the clothes you've been reusing for too long. Then, there it is, Fazio Cleaners' "STILL OPEN" custom banner, resplendent like the sunrise. Won't the sight of it be a major relief? Won't you hightail it there, hauling your used clothes, like Imperator Furiosa and Max in the War Rig? WITNESS!
Alerting customers you're still open for business is vital during normal times but especially important during a pandemic. That's what Fazio Cleaners' custom banner is for. With this, the Beverly Hills dry cleaners can inform their customers and continue their operations.
Heads Up with a Custom Banner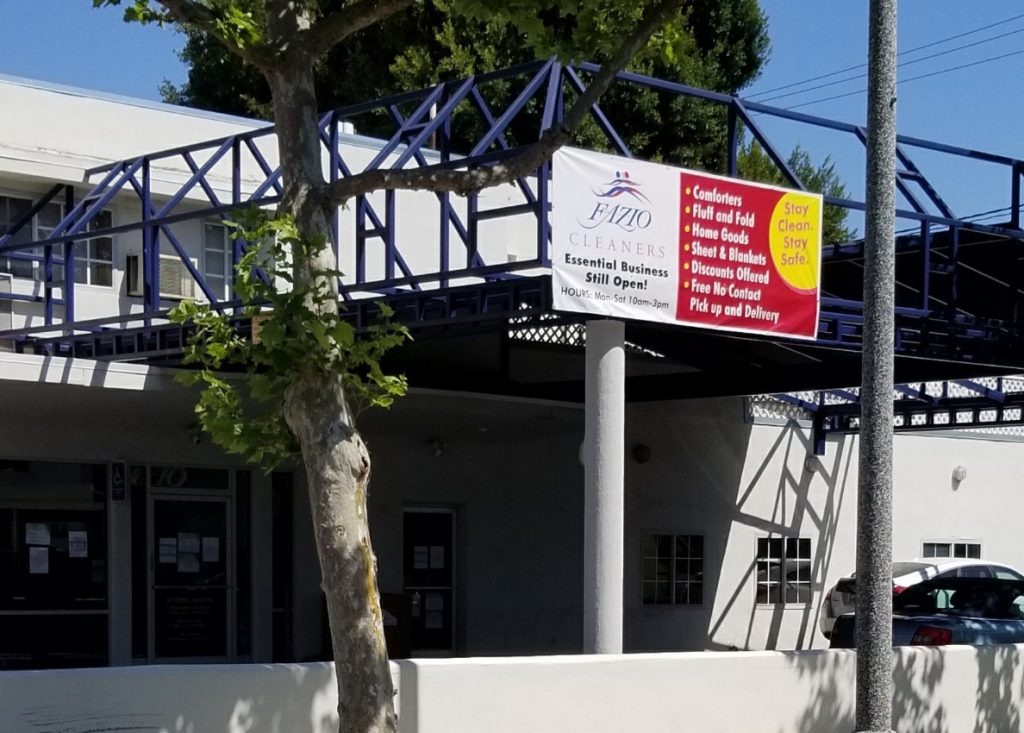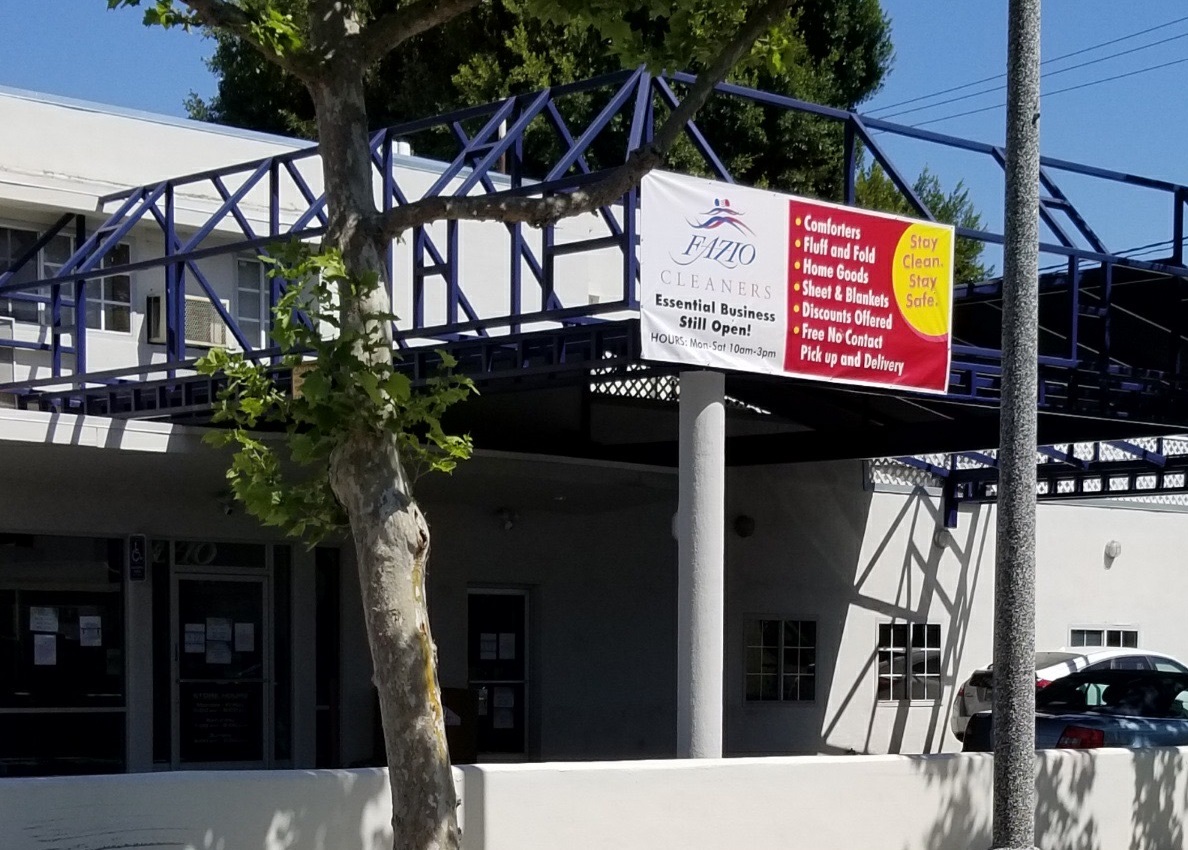 COVID-19 presents a unique challenge for businesses, especially operations like Fazio Cleaners that aren't gigantic corporations. As well as essential businesses (again, like Fazio) that are providing their invaluable services even in these times. How do you stay in touch with your customers during lockdown? Still operating while following shelter-in-place orders? Well, people will still be passing by as they drive (or walk) around town making their supply runs. So signage can be a big help for this.
Banners, posters, and more can spread the word, show them that your establishment is still operating, and provide details like work hours or pickup/delivery information. Moreover, signs can also remind people of necessary precautions, many of which will still be upheld in the new normal.
Resuming business operations? Need signage to spread the word? Contact Premium Sign Solutions.  Southern California Sign Company based in Tarzana.
About the Client
Fazio Cleaners began in 1947 and has been providing quality laundry and dry cleaning services. At the same time they are committed to their company's values of hard work, ethical decision making, moral behavior and respect for the individuals they interact with.