Like all top programs, Harvard Westlake tests athletes' vertical leap skills by measuring the height of the their jump. To achieve this, we made three-sided vertical leap trackers mounted to the HW gym ceiling. Another addition to our gym sign repertoire!
Need a Custom Gym Sign?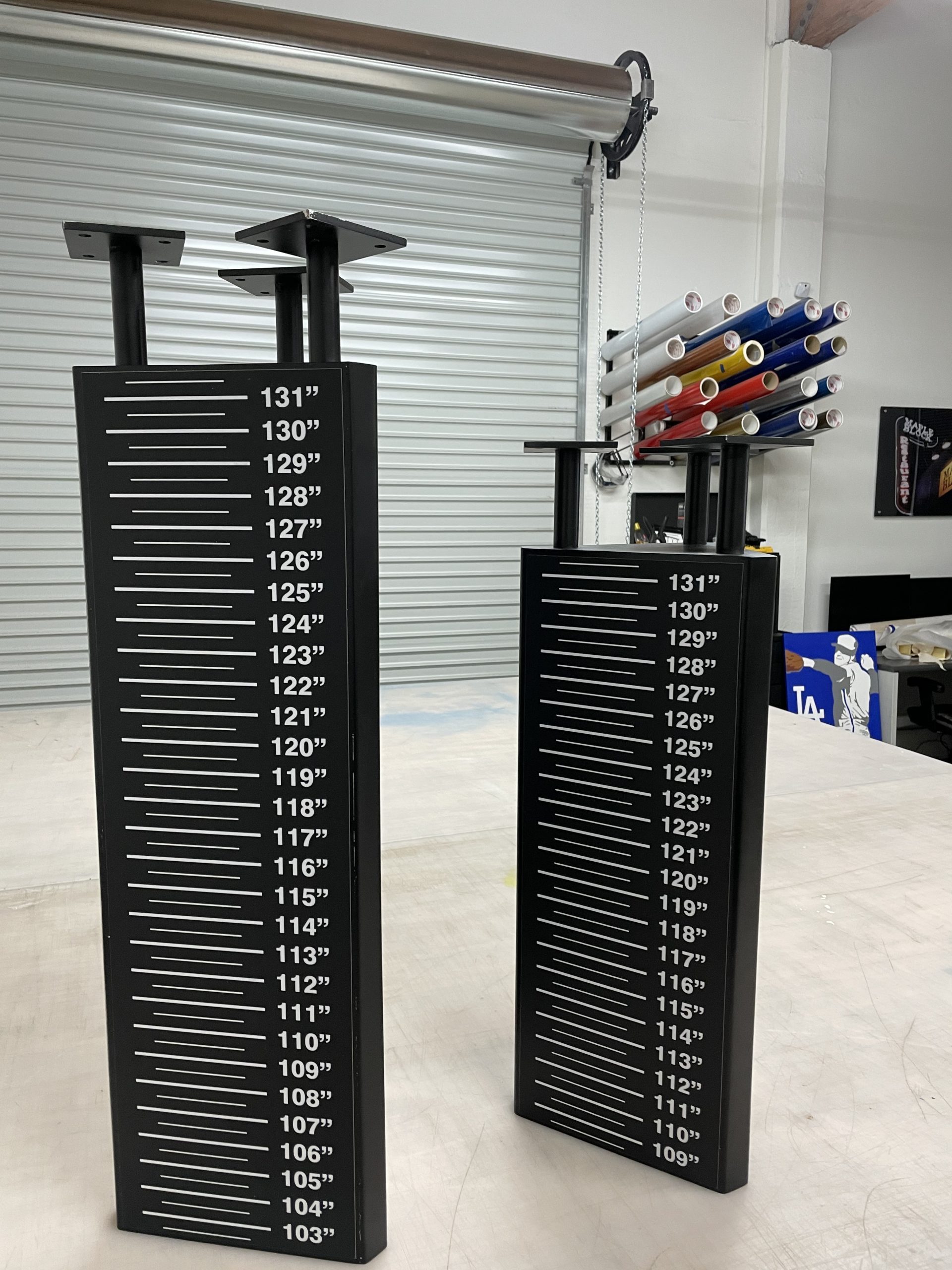 Fitness and athletic programs have no shortage of ways to encourage training and measure gains. Whether it is motivational signage or those that measure performance such as the leap tester we provided for Harvard Westlake, visual symbols make an impact. And creativity is the order of the day for sign makers. Sometimes these displays aren't even in your face ones featuring brands, sponsors or sports teams. The signs can mark distances (of jumps or field lengths) and areas of the court like three point zones. Gym safety signs are also necessary, like those cautioning trainees to be careful with weights.
Need to upgrade your gym with signage? Consider a comprehensive sign package to fully decorate it.
Contact Premium Sign Solutions. Southern California Sign Company based in San Fernando Valley.
About the Client
Harvard-Westlake is an independent co-educational college preparatory school for grades 7-12 in Los Angeles. It strives to be a diverse and inclusive community joyfully pursuing academic excellence.