Bare walls are perfect locations to highlight famous or inspirational quotes, mission statements or company credos. So be sure to include inspirational quotes signs in your office sign packages. With these you'll impress customers with your company's values while inspiring employees as well.
Brighten Days with Inspirational Quotes Signs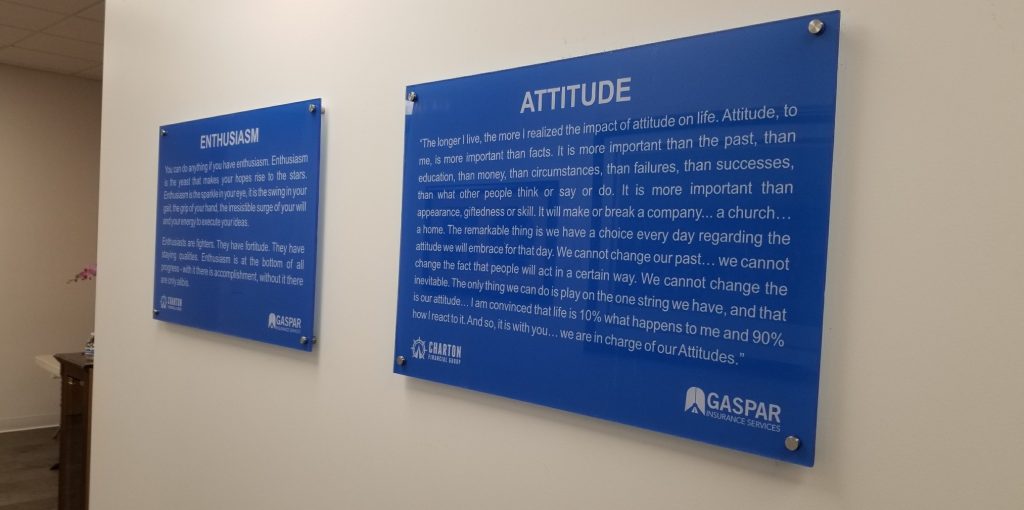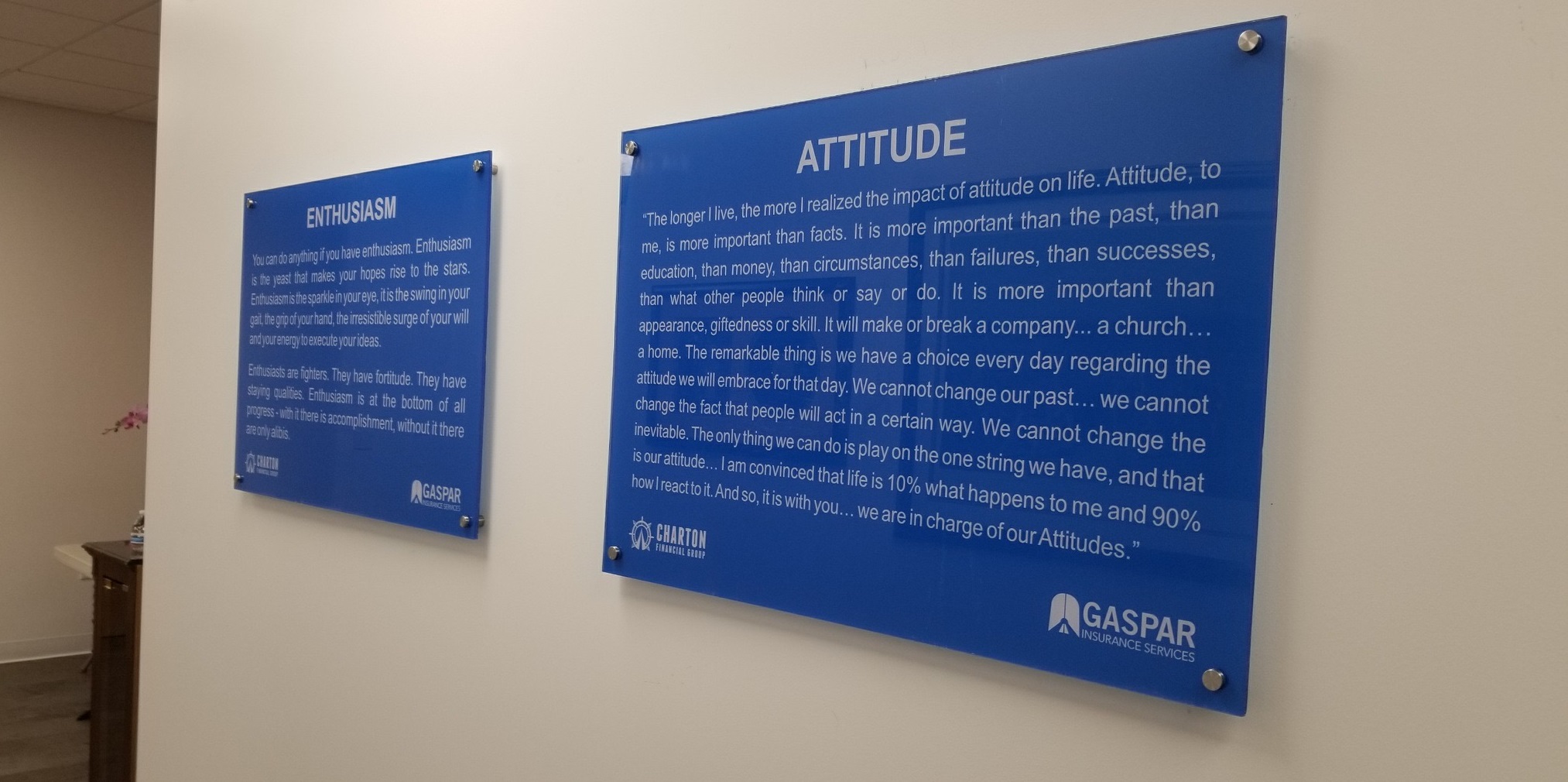 Workplaces can be monotonous, in terms of activity and surroundings. Especially if the office space is under-decorated. Signage can help change things up a little and provide engaging backgrounds that will not only catch the eye of visitors, customers or clients, but also the workforce. Signage displaying motivational words and sayings or humorous quips will definitely brighten employees' days.
Maybe hey can feature deeply rousing pieces of prose. Or just jokes and odes to the power of caffeine. Either way, these break the monotony of the place. And they can convey what the company stands for, its corporate values, its mission, and its commitment to a pantry stocked with hot coffee.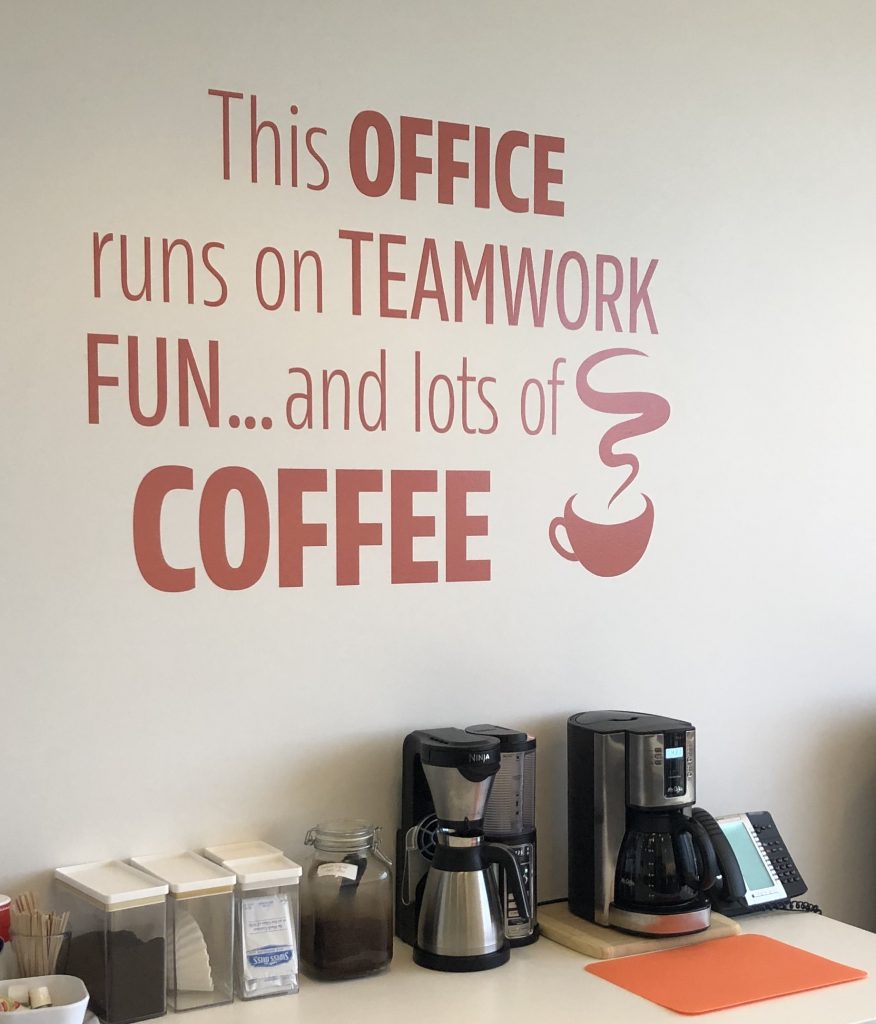 Moreover, these signs can compliment other decorations and office signs being displayed. They can match the aesthetic the brand is going for, so they won't stick out like sore thumbs. And they can be easily fabricated and installed, or replaced if the place needs redecorating. So they're definitely a good addition to any office sign package for your business.
Contact Premium Sign Solutions. Southern California Sign Company based in Tarzana.