This dimensional letter sign is part of our business sign package for TigerConnect. With this exterior sign, the Santa Monica healthcare tech firm's office will be even more impressive.
Make Your Building Stand Out with a Dimensional Letter Sign
In the modern concrete jungle, it can appear that buildings blend together into a labyrinth of glass and steel. Such are the realities of the urban sprawl. But businesses can use signage to make their establishments stand out and appear unique, stamping it with their brand. With these, their spaces will be more recognizable, visible from afar and even serving as landmarks.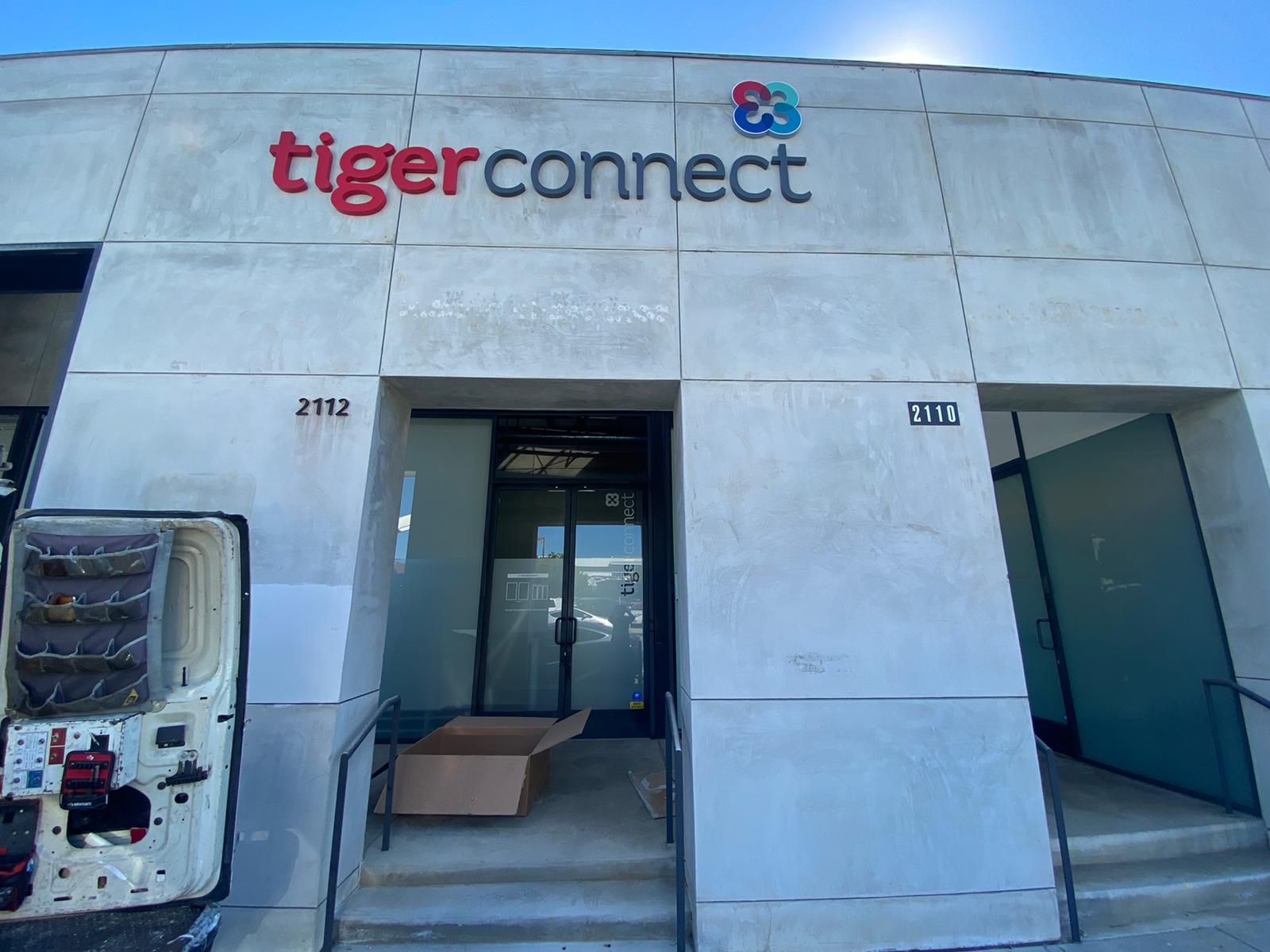 This is why business sign packages should include both interior signage for indoor workspaces as well as exterior signage. That is what we provided for TigerConnect, a comprehensive sign package including a variety of indoor office signs. Now, they have matching outdoor signs that display their brand. Moreover, when signs are part of a package from the same manufacturer, they will be consistent visually as well as in the quality of their construction. This is important for exterior signs that must withstand weather and wear and tear. Your signs have to be consistent in terms of durability as well!
Need a package for indoor and outdoor signs for your business? Contact Premium Sign Solutions. Southern California Sign Company based in San Fernando Valley.
About the Client
TigerConnect provides advanced operations platforms that create radical improvements in healthcare delivery.