We fabricated and installed this directory suite plaque with changeable doctor names for Ethan Christopher Property Management's Encino location. Property management firms need signage to represent their brand and for their tenants as well. At the same time, if tenants change, sign replacements should be as convenient as possible.
Directory Suite Plaque Package for Commercial Office Spaces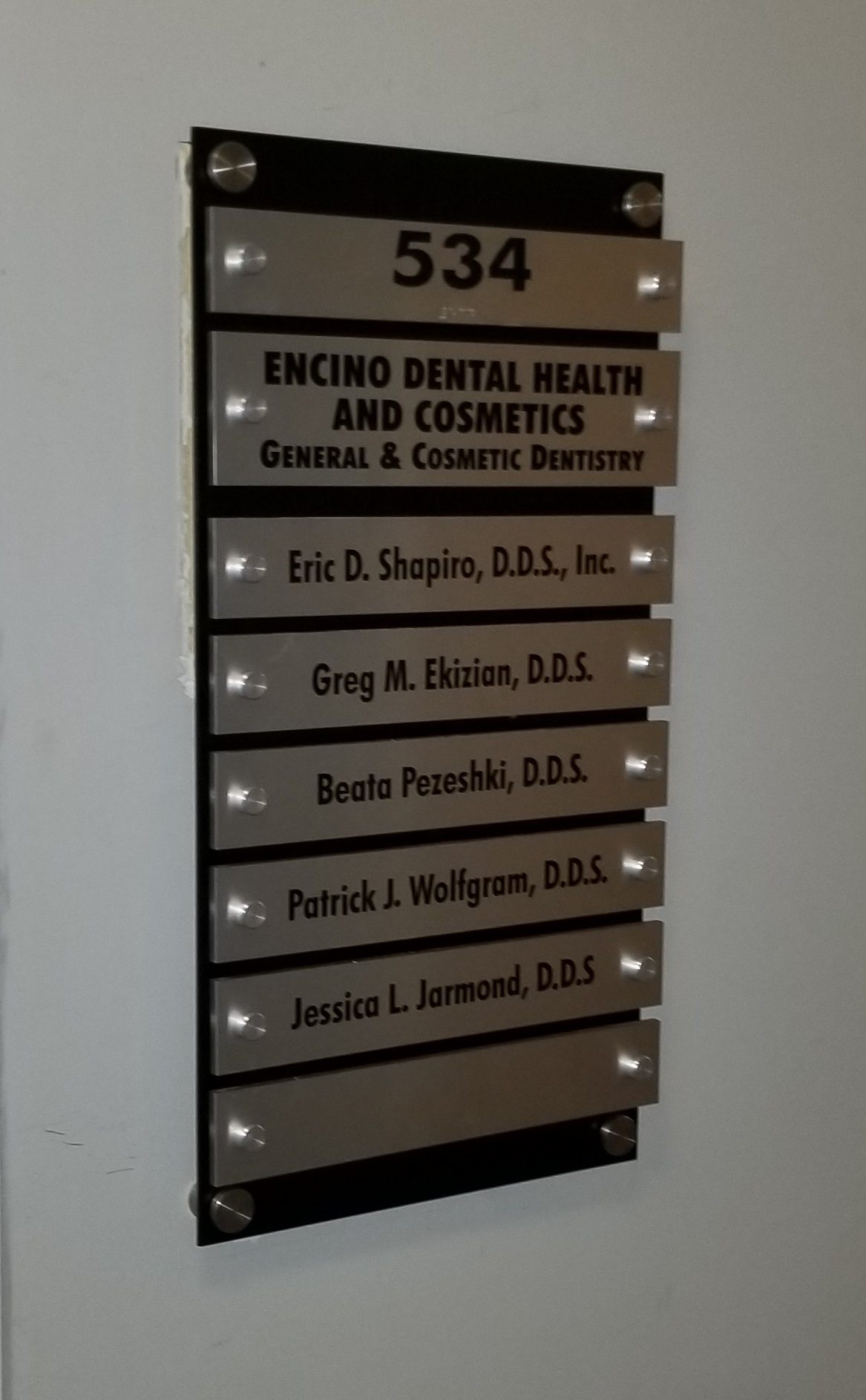 Interchangeable office plaques are ideal for commercial spaces. This applies not just to real-estate owned by property management firms. Employees might come and go, higher ups might get promoted and move offices and such. So the signage for their rooms or spaces  can be interchangeable or replaceable to increase convenience. New person moving into an office? Just swap the plaques out.
Likewise, for property managers, this makes placing name plaques much easier. Got a tenant taking a whole floor? A directory suite sign package will meet all their needs. At the same time, with a sign package, you can accommodate tenants while maintaining a consistent motif throughout that property (or all your property). This uniform standard for signage will help reinforce property management firms' branding.
Seeking office signs and comprehensive sign packages? Contact Premium Sign Solutions. Southern California Sign Company based in Tarzana.
About the Client
Ethan Christopher LLC is a full service real estate firm founded in 1999. It manages numerous shopping centers and medical office complexes.