Transforming Commercial Spaces: Felfam's Monument Sign Success
Are you a property manager or owner looking for a monument sign to captivate new eyes? Tired of blending into the background and eager to make a statement? Imagine a striking monument sign that not only grabs attention but also tells your unique story. 
Key Takeaway Points 
Premium monument signs amplify property presence with captivating design, LED elegance, and enduring materials.

Crafted in collaboration, each sign reflects the property's narrative, bridging style with strategic branding.

LED-lit brilliance ensures round-the-clock visibility, leaving an indelible impression day and night.

Expertise-driven installation guarantees worry-free experience, unveiling your property's charm with precision.

Elevate your property's story through Premium Sign Solutions – where signage transforms into captivating tales.
Enter Premium Sign Solutions, your partner in property signage excellence, ready to transform these challenges into triumphs. We specialize in full-service signage solutions for Southern California Businesses in and around Los Angeles.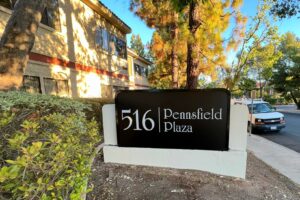 The Collaborative Journey of a Monument Sign 
Join us on a journey alongside our valued client, Felfam properties at 516 Pensfield. This collaboration is a testament to our dedication to infuse their distinct style and narrative into an awe-inspiring signage masterpiece. Our meticulous process ensures that every aspect, from the outdoor sign to the intricacies of LED-lit signs, as well as the thoughtful signage design and expert installation, resonates harmoniously with their purpose.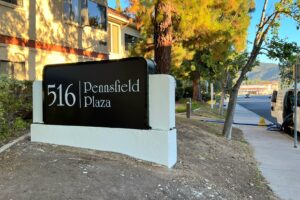 Monument Sign Design Excellence
Behold the Felfam monument sign – a harmonious fusion of design and practicality that commands attention. This commanding structure radiates professionalism, seamlessly capturing the essence of the property. Through our comprehensive full-service approach, we meticulously balance the sign's size and materials. The result? A visual masterpiece that not only captures the eye but also resonates with the property's character.
Delving into specifics, the Felfam monument sign spans approximately 4 feet tall by 8 feet wide, a size chosen to make a lasting impression. The materials, notably the translucent sign insert, were thoughtfully selected to ensure optimal aesthetics and longevity. To truly illuminate its impact, we've incorporated an LED retrofit, enhancing the sign's allure through strategically placed lighting inside the box. This attention to detail transforms the Felfam monument sign into a captivating beacon, echoing the property's story and purpose.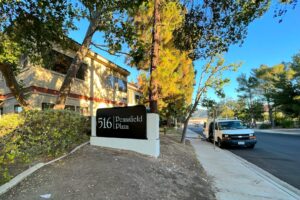 Unveiling the Benefits of Monument Sign 
Why choose a monument sign? Consider it your property's compelling voice in the visual landscape. This outdoor masterpiece embraces the elegance of LED-lit sign brilliance, inviting attention around the clock. Elevate your branding with our customized building signage design that encapsulates your unique identity. With Premium Sign Solutions' unparalleled expertise, your property's exterior signage will radiate unmatched charisma, leaving a lasting impression on all who encounter it.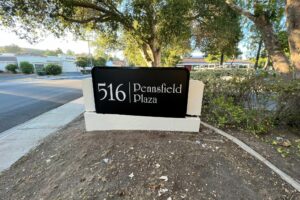 Frequent Answers to Queries
Are you wondering about the monument signs' impact?
They create a captivating first impression, setting the tone for your property. 
Concerned about weather? 
Rest easy – these signs are built to endure the elements with resilience. 
How does LED-lit signage elevate visibility? 
It ensures your presence shines 24/7, making your property unmissable. 
Curious about the design process? 
It's tailored to your story, resulting in a striking masterpiece that speaks volumes. 
Worried about installation? 
Our seasoned team ensures a seamless process, leaving you with peace of mind and a remarkable monument sign.
Contact Premium Sign Solutions for Your Monument Sign 
Elevate your property with a Premium monument sign – the epitome of style, substance, and sophistication. At Premium Sign Solutions, we're poised to transform your property's narrative into a mesmerizing tale, etched in brilliance. It's not merely signage; it's the art of storytelling through design. Contact us today and we will assist you with your property signage.