This is the giant banner and smaller banner we fabricated and installed for Total Testing Solutions' West Los Angeles location. With this they can spread the word regarding the availability of their services, particularly COVID-19 tests for businesses. It is a vital service that can really help the community. 
Get Great Visibility with Giant Banners
Custom banners may not be as permanent as other fixed types of signs, but they can be just as visible. Just supersize them. Giant custom banners will get the job done. At the same time, banners are generally faster to fabricate and easier to install compared to other types of signage. So this type of sign is ideal for raising awareness. Especially when you can fabricate a variety of banners in various sizes. Some can serve as building signs. Others can overlap pre-existing signage like light box signs or pylon signs, such as in our previous blog. Smaller banners can be placed on fences, in storefronts, indoors, and so on.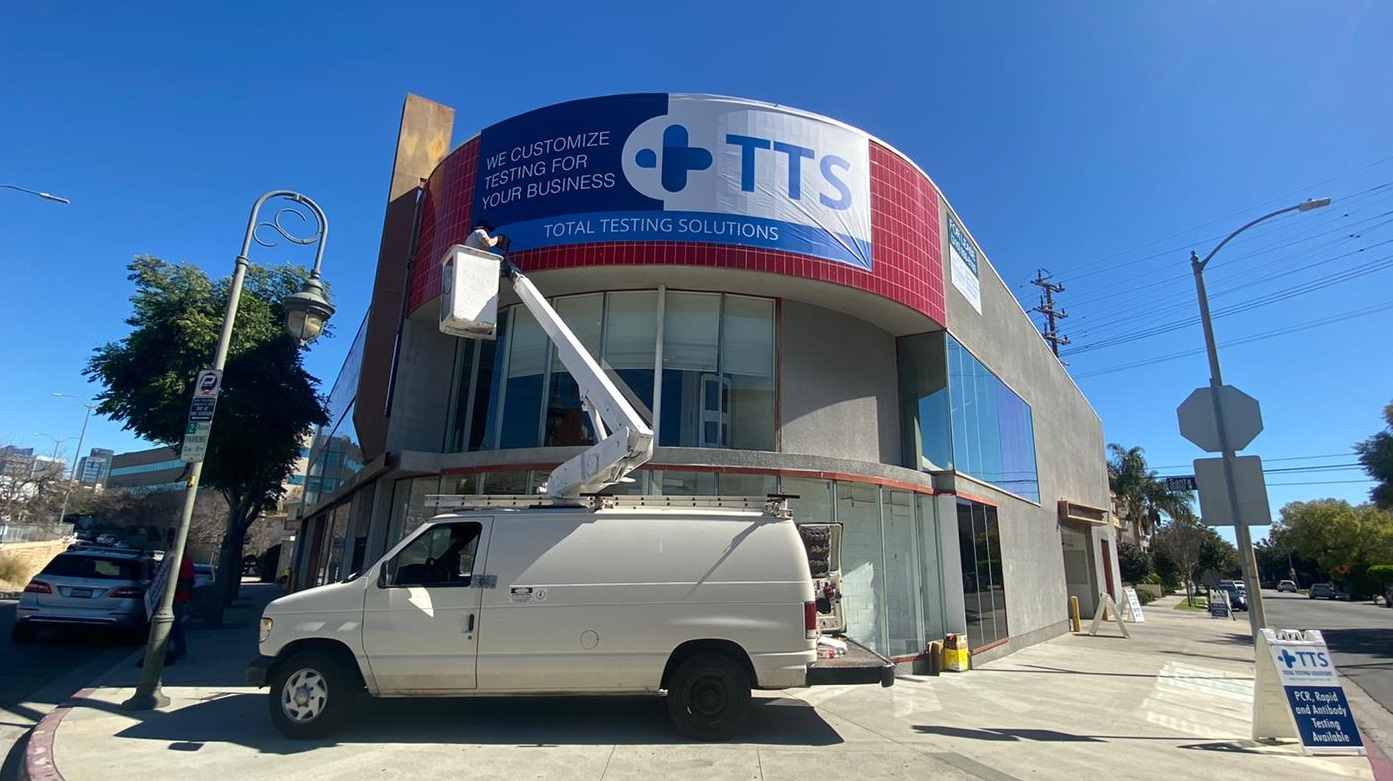 In short, these signs are ideal for spreading the word of a crucial service in minimal time. COVID-19 tests are an example of such a crucial service, as explained by NBC Los Angeles:
Some experts say the country must double down on testing to avoid flare-ups from coronavirus variants that have taken hold in the U.K., South Africa and other places.
"We need to use testing to continue the downward trend," said Dr. Jonathan Quick of the Rockefeller Foundation, which has been advising Biden officials. "We need to have it there to catch surges from the variants."
Need banners to promote your business or its service? Want a comprehensive sign package to get all the signs you need? Contact Premium Sign Solutions. Southern California Sign Company based in Tarzana.
About the Client
Total Testing Solutions is a Los Angeles-based company dedicated to providing access to testing for local businesses.