Illuminating Success: Channel Letters Transform Kids & Teens Medical Group
Do you need channel letters signage? Are you a medical center or a medical group looking to break through the noise and reach new eyes? Do you feel like your business is going unnoticed? In a bustling city like Los Angeles, standing out is essential, and that's where Premium Sign Solutions comes in. 
Key Takeaways
Channel letter signs illuminate your brand, ensuring visibility in bustling cities like Los Angeles.
Premium Sign Solutions crafts custom signage that tells your business's unique story and captures your style.
Stand out day and night with durable, energy-efficient LED-lit outdoor signs for lasting impact.
FAQs answered: medical center signs are visually appealing, energy-efficient, and easily maintained for effective business signage.
Choose Premium Sign Solutions to guide your business toward success with tailored signs today.
We specialize in crafting striking channel letter signs that not only capture your style but also tell your unique story. Let's dive into the remarkable journey we embarked on with Kids & Teens Medical Group and explore how channel letters can be the beacon your business needs.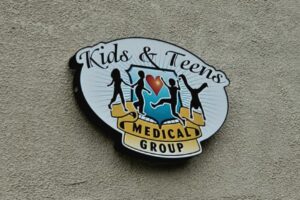 Crafting Signage that Speaks: Collaboration with Kids & Teens Medical Group
At Premium Sign Solutions, we understand the importance of aligning signage with a business's essence. When we joined forces with Kids & Teens Medical Group, a board-certified pediatricians' team in Santa Clarita, we aimed to create a sign that mirrored their dedication to child health and well-being.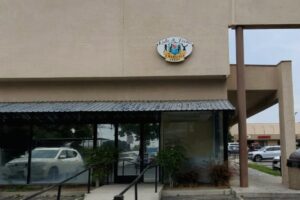 Designing a Dazzling Channel Letters Sign
Kids & Teens Medical Group's channel letter sign is a sight to behold. Stretching 34.8 inches high and 171 inches wide, it dominates its space with confidence. The lettering is meticulously designed, with "Kids & Teens" standing tall at 20.75 inches and "Pediatric" at 12.72 inches. To complete the ensemble, a 34-inch high and 48-inch wide logo adds a touch of distinction.
Materials used in the sign's construction include a clear polycarbonate backer, a 65K LED light system, an external control box, wireway, and 0.040-inch gloss black or white aluminum returns. The faces are crafted from 3/16-inch white acrylic, featuring a translucent full digital print. The finishing touch is provided by a 1-inch black or white Trimcap.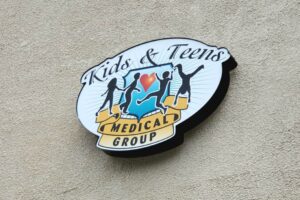 The Power of Channel Letter Signs for A Medical Center Building Visual Exposure
Now, let's talk about why channel letter signs are a game-changer for businesses, especially in the real estate sector. These signs are not just about aesthetics; they are about visibility, impact, and leaving a lasting impression. Here's why they matter:
Attention-Grabbing
Channel letter signs stand out, especially when illuminated. In a city like Los Angeles, catching the eye of potential customers is half the battle won. 
Customization
These signs can be tailored to your brand's style, ensuring they seamlessly integrate with your business's identity, just as we did for Kids & Teens Medical Group.
Durability
Built to withstand the elements, channel letter signs are a long-term investment in your business's visibility.
Day and Night Presence
With LED lighting, your message shines bright 24/7, attracting attention even after sunset.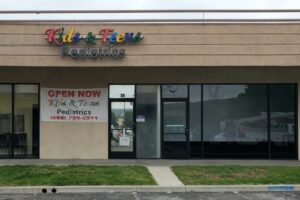 FAQs: Answering Your Channel Letters Queries
We know you may have questions about channel letter signs, so let's address a few common ones:
What makes channel letter signs different from other signage options?
Channel letter signs are dimensional and often illuminated, making them visually appealing and effective for attracting attention, especially in high-traffic areas like Los Angeles.
Are channel letter signs energy-efficient?
Yes, with LED lighting, channel letter signs are energy-efficient and cost-effective in the long run.
How can I maintain my channel letter sign?
Regular cleaning and maintenance are essential to keep your sign looking its best. Premium Sign Solutions offers maintenance services to ensure your sign continues to shine.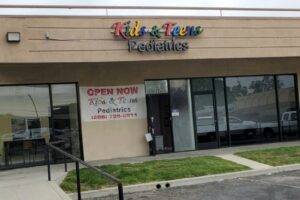 Final Thoughts in Channel Letters 
In a city as vibrant and competitive as Los Angeles, your business needs to shine brighter than ever. Channel letter signs are not just signs; they are beacons that guide potential customers to your door. At Premium Sign Solutions, we understand the power of effective signage, and we're here to help your business stand out.
Are you ready to make a lasting impression with a channel letter sign tailored to your brand? Contact Premium Sign Solutions today, and let's illuminate your success together.