This lobby sign we fabricated and installed for Consensus Cloud Solutions really enhances their Los Angeles office. Tech firms need quality signage to impress clients and their teams alike.
Tech Firm Lobby Sign Package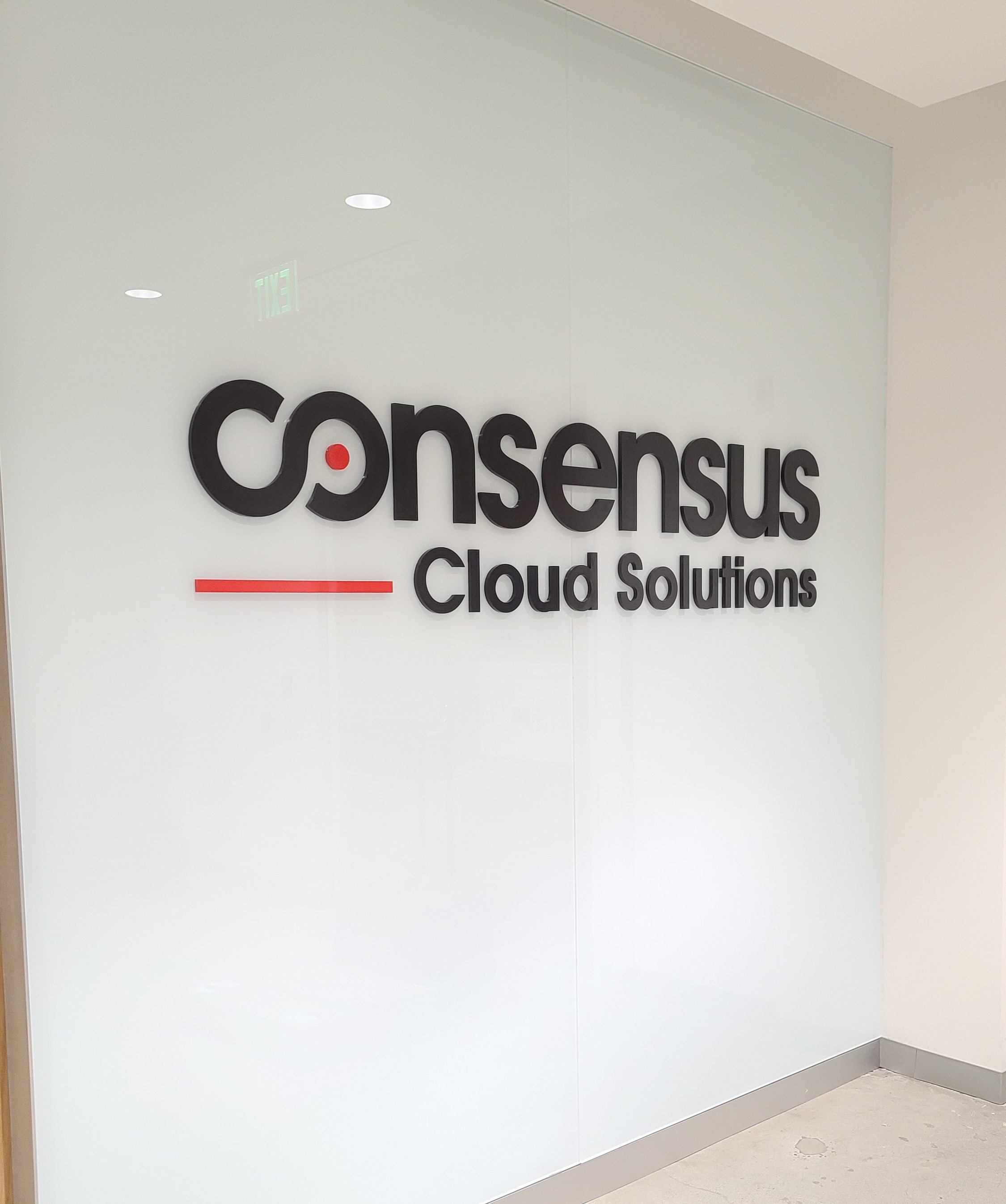 Designing advanced software or technology? Futuristic-looking office signs are ideal decorations for businesses in the tech sector. These will convey their company values, the cutting edge nature of their products and services, and boost workforce morale as well. Such businesses pride themselves in their vision, so they should have signage to match this ambition and imagination. Seeing such displays will inspire confidence among investors and clients.
Conversely, offices that lack impressive signs or any signage at all will appear drab, bare and uninspiring – indistinguishable from any other workplace. So be sure your office doesn't appear generic. Give your business the signage it deserves!
Reach out to your trusted sign maker in Los Angeles for a free sign quote.  Contact Premium Sign Solutions. Southern California Sign Company based in Tarzana.
About the Client
Consensus Cloud Solutions, Inc. is a digital leader in cloud fax technology providing solutions that transform unstructured digital documents into secure, advanced healthcare standard structured data.