There's no better project than when sign, interior design and art all come together. For this project, we created a flat cut brass logo and combined that with a custom frame and parchment paper to create a masterpiece of a lobby sign that brings our client's vision to life. We are proud to present this lobby centerpiece for Abundance Capital in West Los Angeles!
Lobby Sign Package to Beautify Your Firm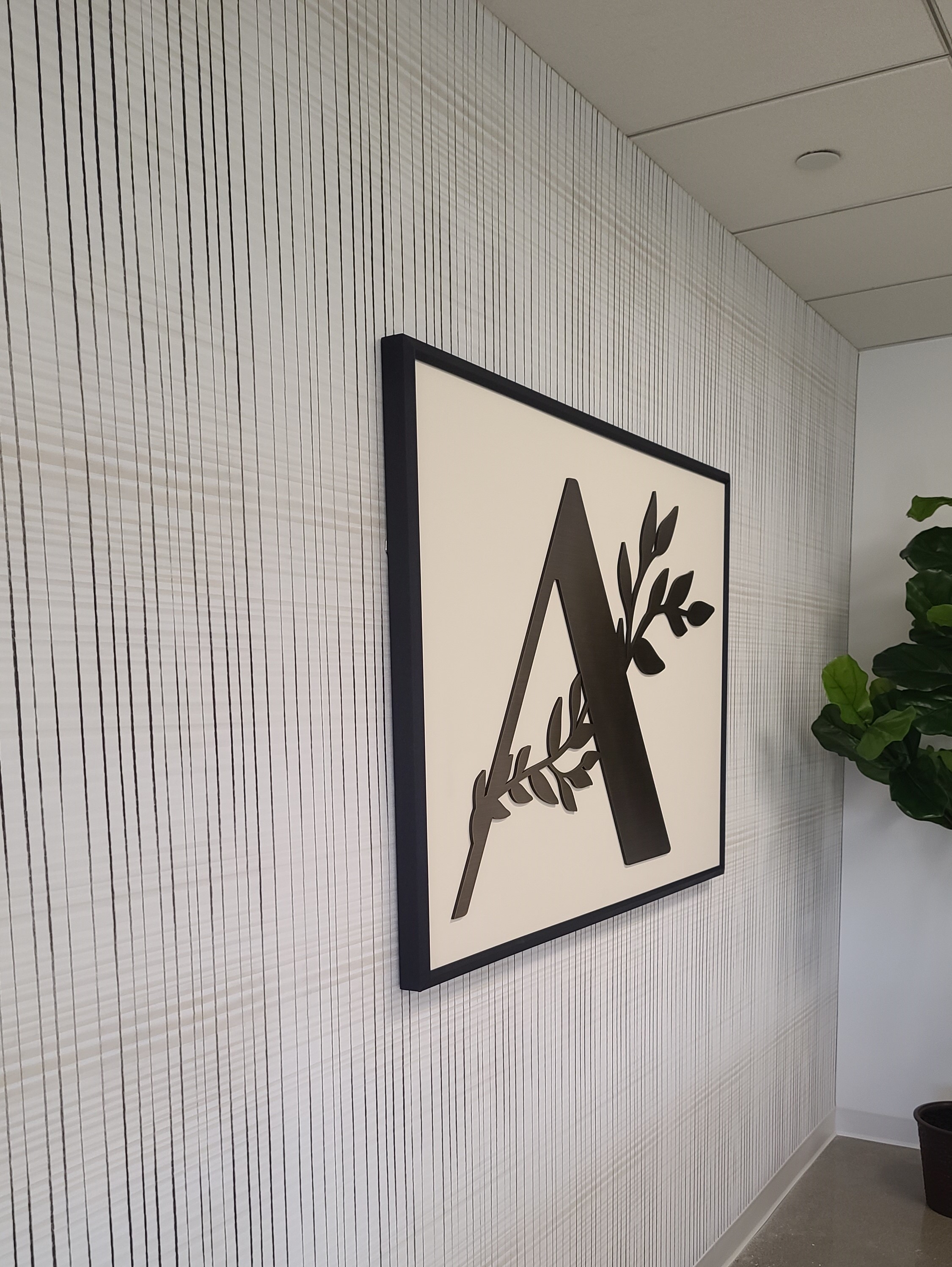 Need a centerpiece to bring your office together? A reception area sign package may just be what you need. Prestigious firms deserve signage of equivalent caliber to provide a visual representation of the kind of services they offer. There is no substitute for excellence, especially when it comes to giving your workplace the right aesthetics with which to impress potential clients or customers. Likewise, a pleasant environment will also boost team morale. So be sure to use the right kind of signage to make your establishment stand out and make visits there a memorable experience.
Get the lobby signage your business deserves.  Reach out to your trusted sign company in Los Angeles. Contact Premium Sign Solutions. Southern California Sign Company based in San Fernando Valley.
About the Client
Abundance Capital is a real estate firm dedicated to adding value in commercial real estate finance.