This is the storefront sign we made for Munchies, an establishment that serves Mexican dishes. The restaurant sign is maxmetal with an eye-catching Día de los Muertos skull printed design. With this the place will be much more visible and can attract even more customers!
Put Your Place on the Map with a Restaurant Sign Package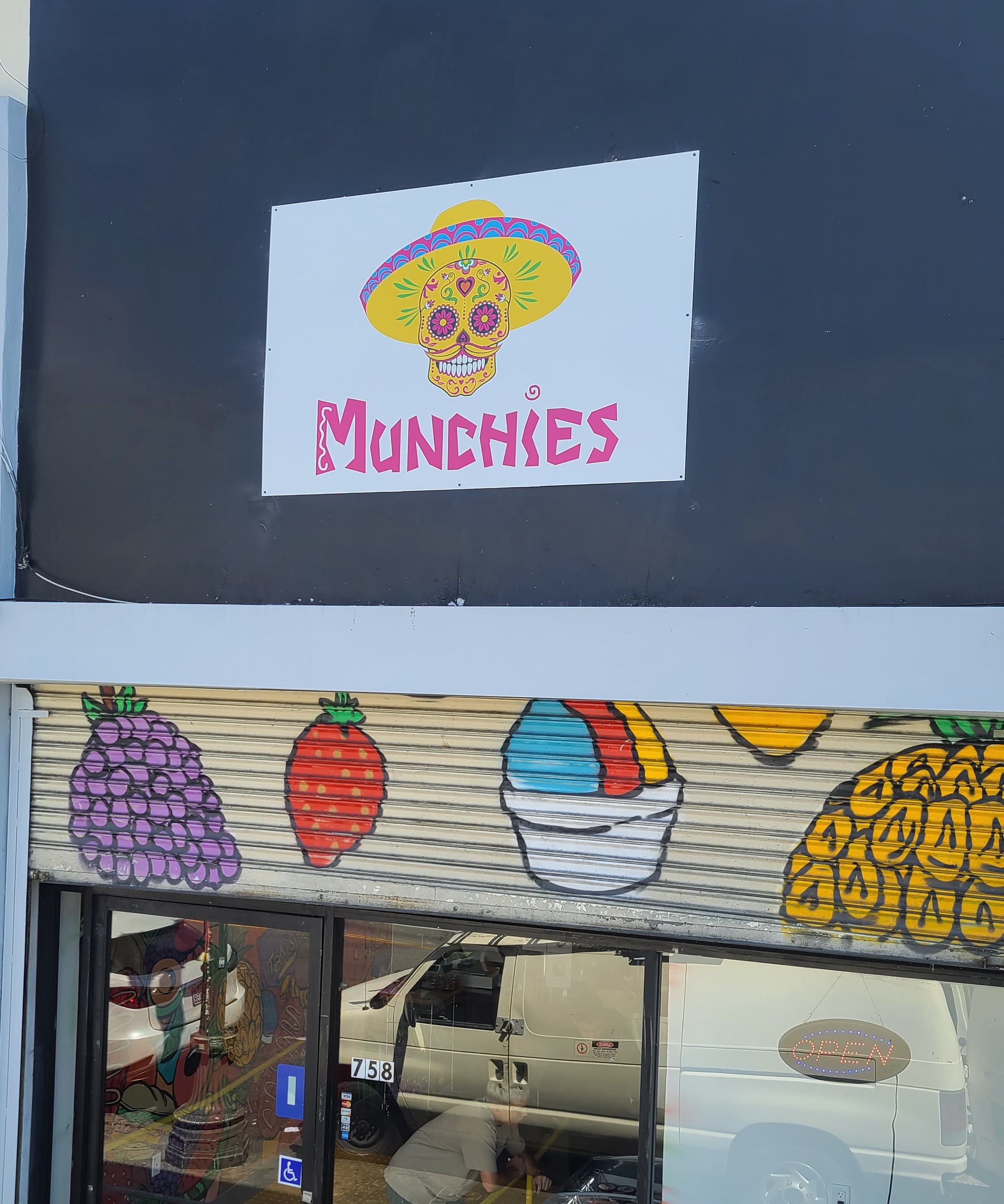 Bars, cafes and restaurants can use signage to help them gain more prominence and convey their brand identity and style to customers. The appearance of the signage can suggest the type of cuisine being offered by an establishment. It can also show the type of ambiance, scene or crowd the brand is meant for. All this gives audiences a better idea of what the place is about and what they can expect. Signs can build anticipation and prepare people for the experience awaiting them in the restaurant.
Want to decorate your restaurant, bar or café with the right signage to make it more attractive to customers? Get a free sign quote from your trusted sign maker in Los Angeles. Contact Premium Sign Solutions. Southern California Sign Company based in San Fernando Valley.