This set is part of the parking lot sign package we made for Colony Inn. With this variety of parking lot signs, the North Hollywood hotel will ensure the safety and convenience of motorists using their parking space. 
Ensure Customer Convenience with Parking Lot Sign Package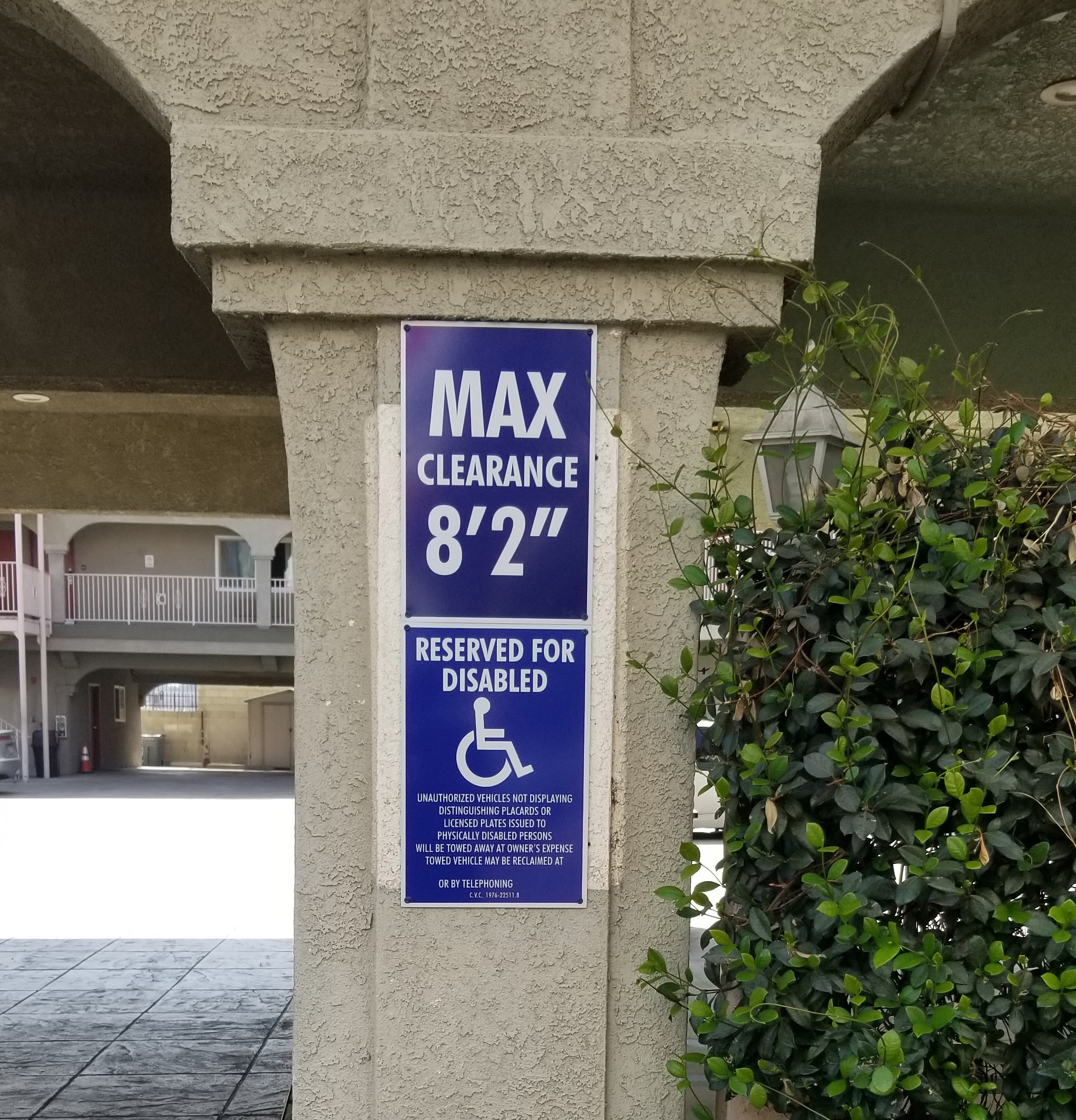 Signs are useful for parking spaces as they tell customers where to take their vehicles and show them the right way. So they will know the right path to take. Moreover,  the outdoor signs we made for Colony Inn specify the vertical clearance of the parking area. After all, no one wants their vehicle's roof to scrape against the parking space's ceiling. The external signage set also includes ADA signs. Namely one indicating reserved spaces for people with disabilities. This makes it all the more convenient for those with mobility impairments or those who use assistive devices. And it shows customers that the brand cares about all of its customers.
Need a hotel sign package for your parking spaces? Or hotel signs with Americans with Disabilities Act compliant features to enhance your establishment? Check out our ADA signage.
Contact Premium Sign Solutions. Southern California Sign Company based in Tarzana.
About the Client
Colony Inn is a family operated hotel that provides good energy and welcoming atmosphere as well as comfy beds.