See that giant mural? We're set to light it up with some neon. We are once again working with Jungle Boys in Los Angeles, highlighting that wall art in their apparel shop. So we're conducting neon testing. They've selected 7 elements in their mural that they'd like highlighted with neon. Our first step in this project was to hand trace the elements so that we can create the neon to custom fit the wall's design. Next, we created sample neon colors for the customer to select the best look.
The Process Behind a Perfect Sign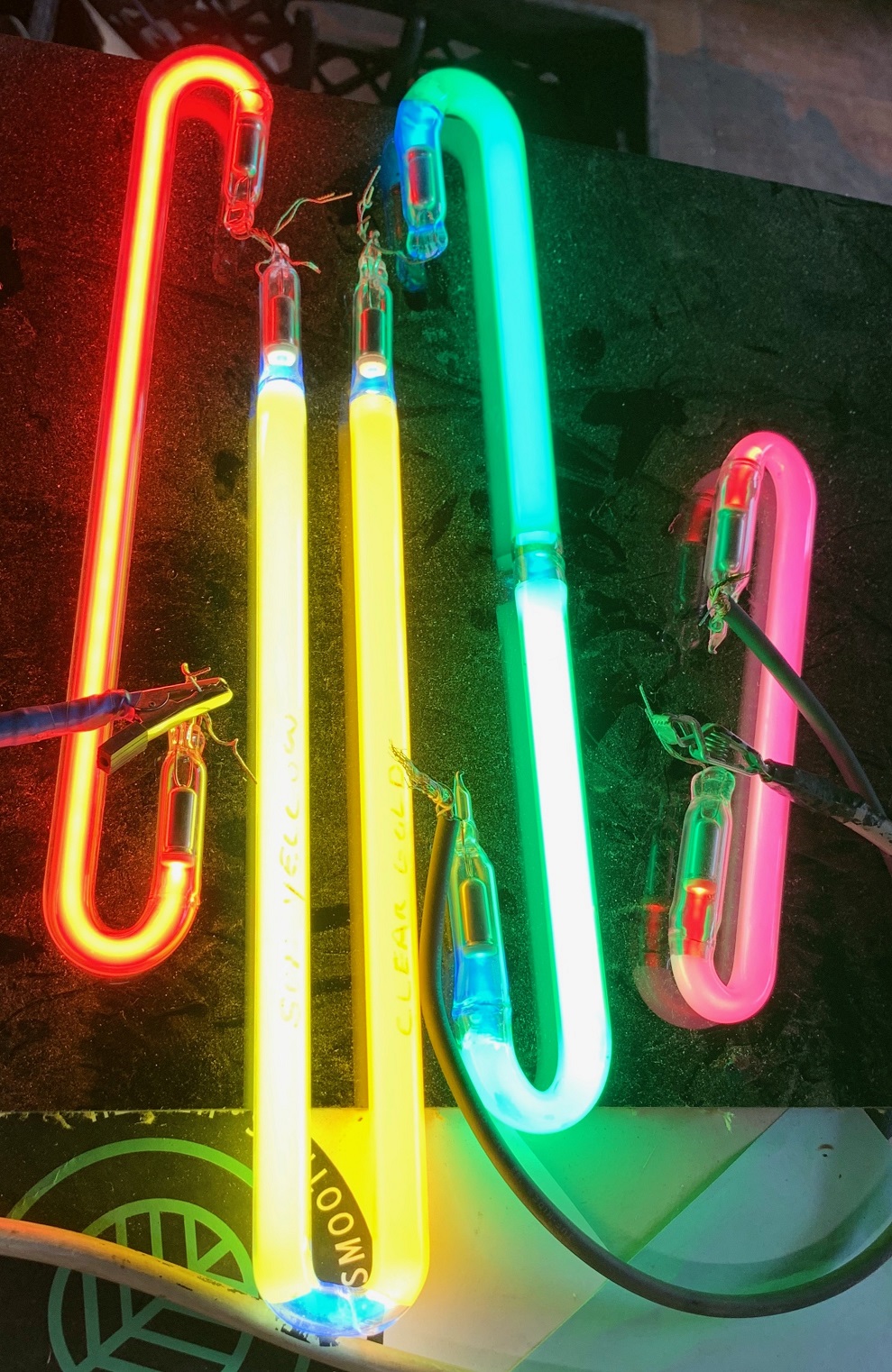 Sign-making isn't instantaneous. It is a careful and meticulous process to ensure the best results for our clients. For Jungle Boys' mural sign, we are doing neon testing. This involves measuring the elements they wanted to highlight with neon so that the final results will fit just right. This is a work of art, so to be precise they were hand-traced over the course of several hours. After all, in the sign business handmade is still best made.
We're also selecting colors that will play off well with the mural. There's no room for error here, because we want the neon lights and the mural to come together and create an absolutely brilliant visual!
Want breathtaking signage prepared for perfection? Contact our San Fernando Valley-based sign company for inquiries.
About the Client
The Jungle Boys is a group of Los Angeles-based growers of high quality cannabis. They have been spreading their know-how and insights with the community since 2006.