We just made and installed two sets of preschool signs for Temple B'Nai Hayim to help them advertise their services. The Sherman Oaks temple received two sets of digitally-printed PVC signs with custom metal frames. The signs display cheerful images aimed at parents looking for a good place to enroll their kids. 
Promote and Pique Parents' Attention with Preschool Signs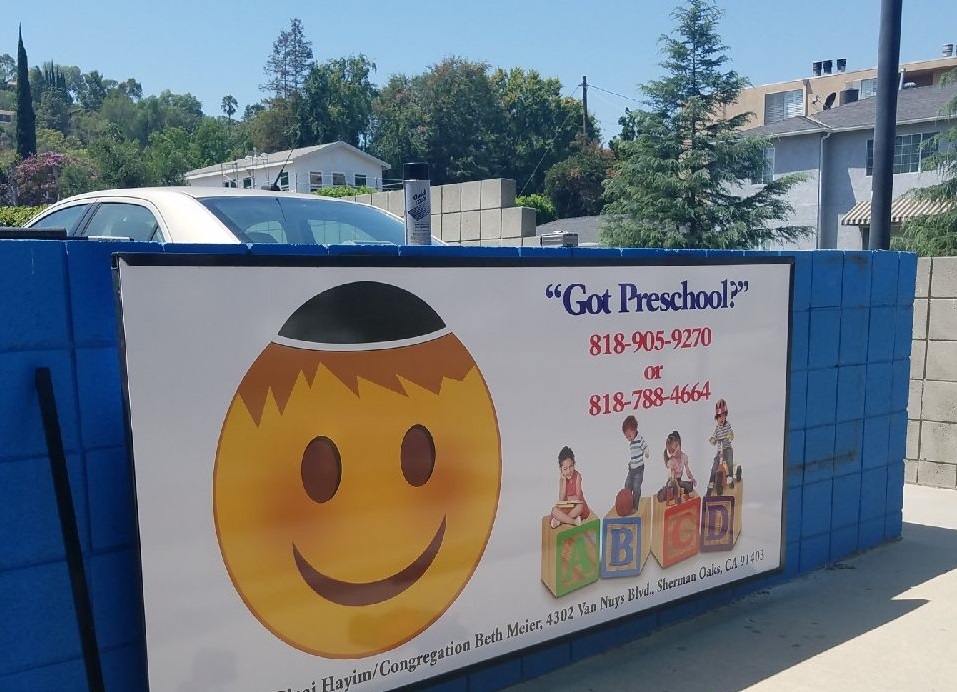 Looking to boost enrollment rates? Want some advertisement before classes start? Well-made and well-placed preschool signs are the way to go.
Bright, colorful designs and proper placement will certainly catch parents' attention. The imagery will show them that the place will be a fun and engaging environment for their kids.
Durable construction will ensure the signage will remain presentable as well. Sturdy signs also suggest that the preschool's facilities are also of high quality and that the institution is trustworthy.
So make your preschool stand out. Contact our San Fernando-based sign company.
About the Client
Temple B'nai Hayim was founded in 1958 and carries a philosophy of conservative Judaism connecting the warm, vibrant and modern synagogue of today with its rich and ancient heritage.