More gym signage for Crunch Fitness. This time it's a pylon sign for their Northridge branch. It is composed of full color digitally printed vinyl applied to an aluminum substrate. Its text states that the gym is "open 24 hours." As a result, the establishment is even more visible while displaying crucial information about its services.

Stand Tall and Stand Out with a Pylon Sign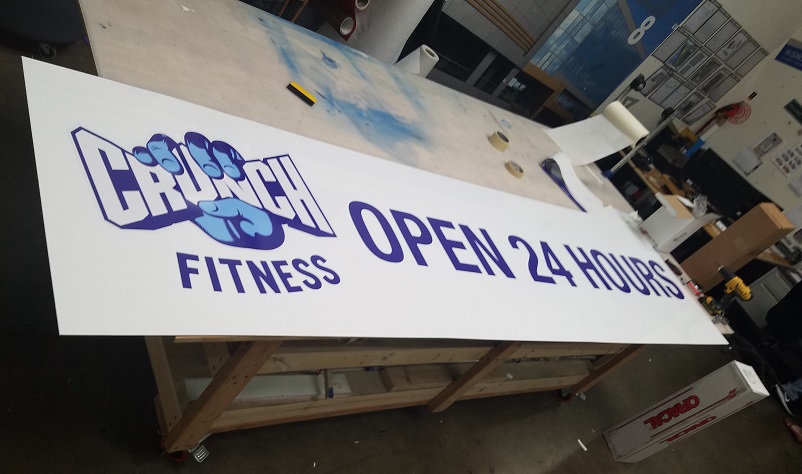 Rise above competitors and show customers what you're made of with an impressive pylon sign. It's sure to turn heads and get people talking. Especially if you've got a great message. And it will put your location on the map, turning it into an easily-recognizable landmark. At the end of the day, a pylon sign is best for business.
So, need such a business sign for your establishment? Contact our San Fernando-branch for inquiries.
About the Client
Crunch Fitness was founded in New York City's East Village in 1989. Crunch is not just a business, but a diverse community that nurtures wellness, providing people with a welcoming atmosphere that inspires them to reach their health goals.