First impressions count. That's why we made this impressive reception sign for Ample. It is comprised of 1.5 inch thick acrylic letters with custom paint splatter to match the Culver City company's identity. With this, visitors and customers will get a feel for what the brand stands for. Likewise, it makes the place look more presentable. All of these being important aspects for a company in the media industry.
A Reception Sign For Your Business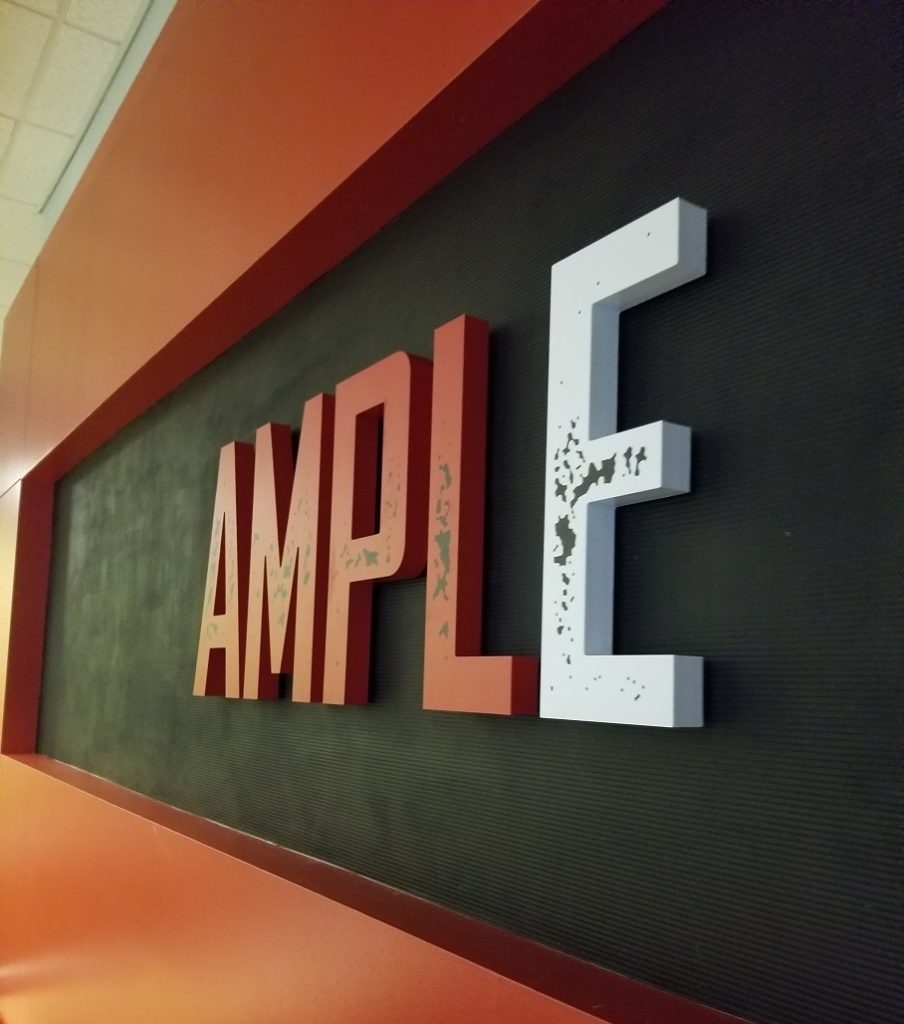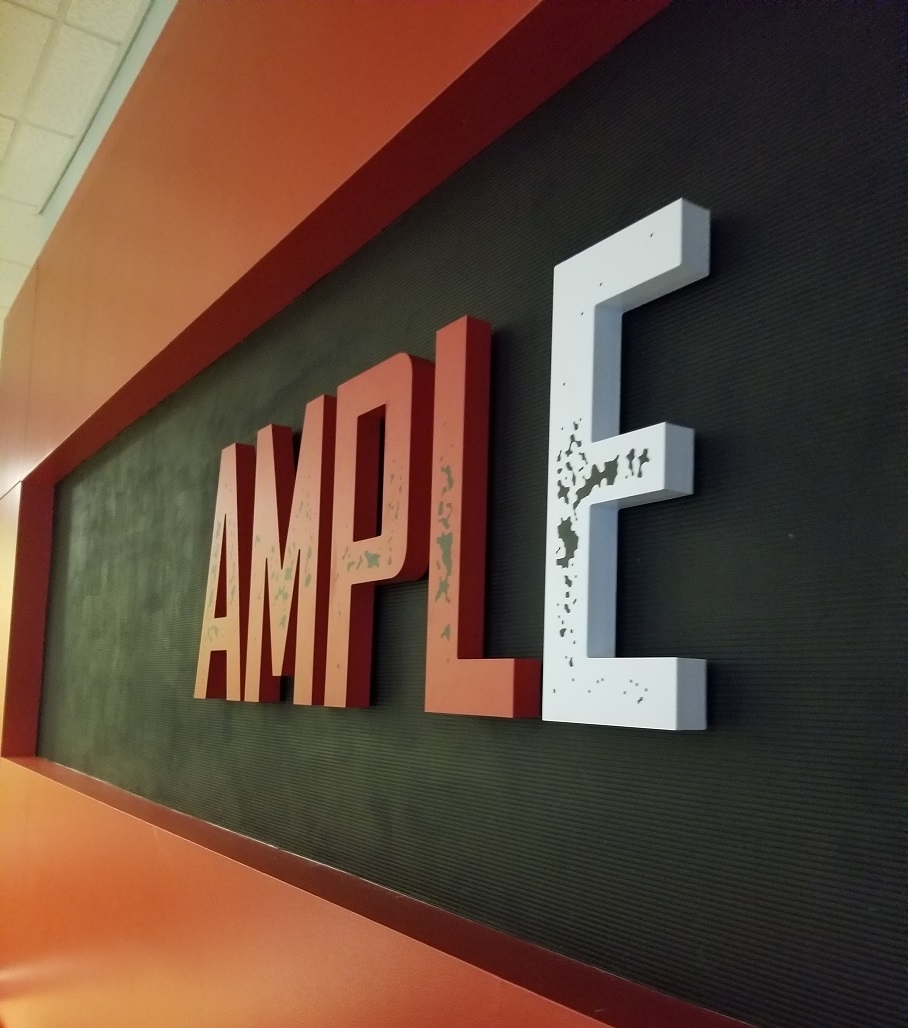 So you're setting up an office. Maybe there's something off with its appearance? Does it look a bit bare? In these cases, you probably need a good lobby sign that balances the overall layout of the area. Especially the reception area. Employees will pass in and out of there day in and day out. It's also where customers, clients and guests will lounge as they wait for their appointments.
So it's important to present an engaging environment. Here, the signage's visuals will reinforce your brand's identity. While it's on the wall, behind the desk and in the background, it is nonetheless very prominent. It will be present and projecting your company's aesthetic and style throughout the establishment.
Needless to say, lobby signs are important for any company. Looking for this type of business sign? Or a sign package consisting of different signage types? Contact Premium Sign Solutions.  Southern California Sign Company based in Tarzana.
About the Client
AMPLE Entertainment is a filmmaker-led production house synonymous with quality. They create feature-documentaries, documentary series, and quality nonfiction content.