These lightbox inserts are part of storefront design package for She is Hope Realty & Boutique in Encino. Their brand name is compelling and deserves to be placed in visible signage.
Maximum Brand Visibility with Storefront Sign Lightbox Inserts
Got an outstanding and catchy brand name? Let it shine brightly by displaying it with a light box sign. "She is Hope" is definitely a memorable moniker that will catch the eye when represented in signage form. Lightbox signs and pylon signs are perfect for these purposes. They are illuminated signs that will be bright and visible day in and day out. When positioned over the storefront, they will put your business' location on the map. Additionally, light box inserts can be swapped and replaced, so if there is a rebranding or when seasonal messages are being displayed, the signage can be changed easily.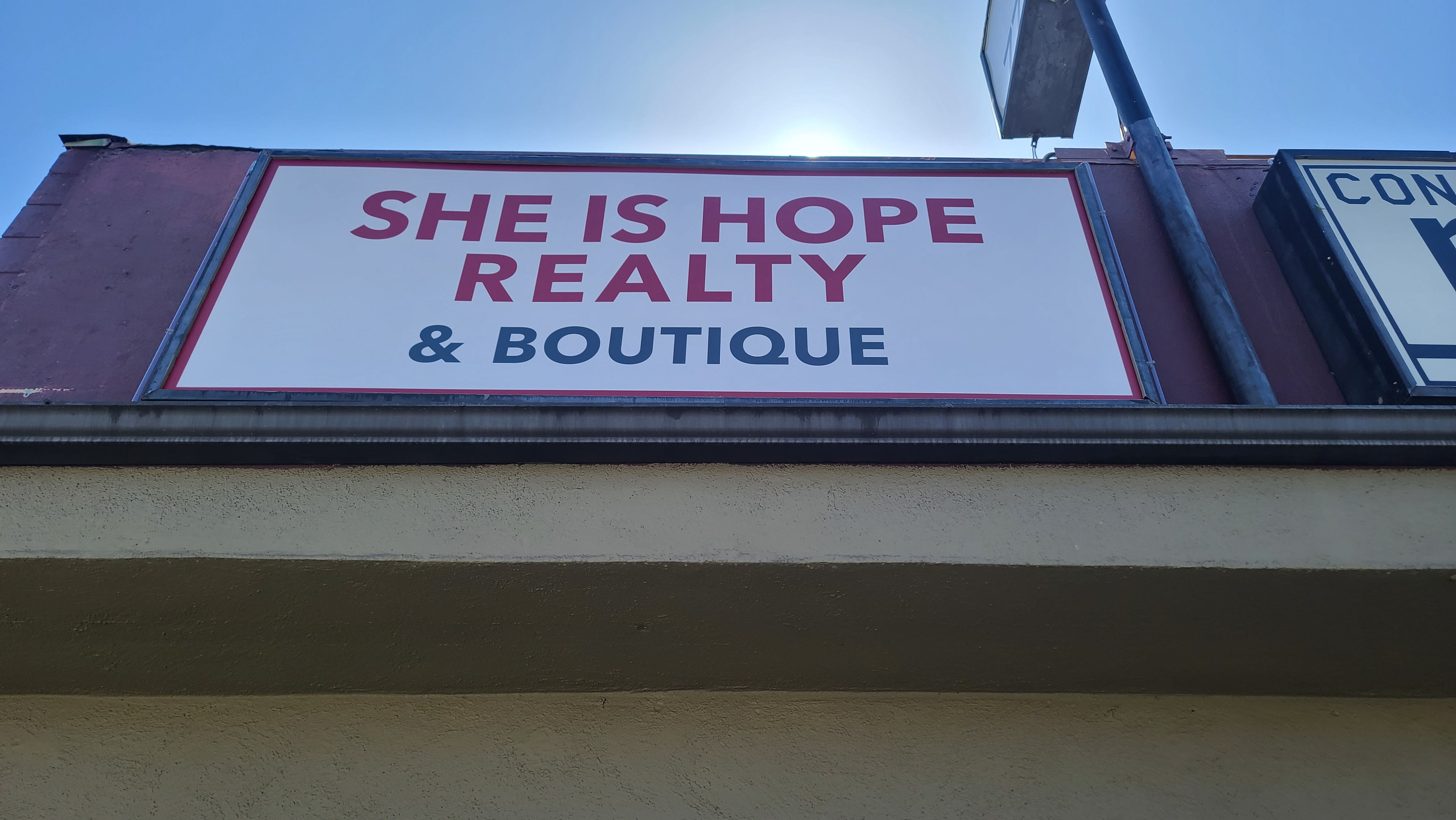 This makes them perfect exterior signs and when part of a wider design package can be accompanied with other displays that are made with uniform appearance, style and durability. The latter is a definite plus as outdoor signs must be able to withstand the wear and tear as well as weather while maintaining their appearance.
For businesses with multiple locations or that need a lot of decorating, a sign package is a must have. Contact Premium Sign Solutions. Southern California Sign Company based in Pomona.
About the Client
She is Hope Realty & Boutique is a real estate brokerage where every transaction goes to She Is Hope LA, a non-profit that aims to educate and empower single mothers.