Check out this store front lettering we just installed for Immotion VR. With this dimensional acrylic work of art the Thousand Oaks establishment has the mall sign it needs to stand out! 
Complete the Look of Your Place of Business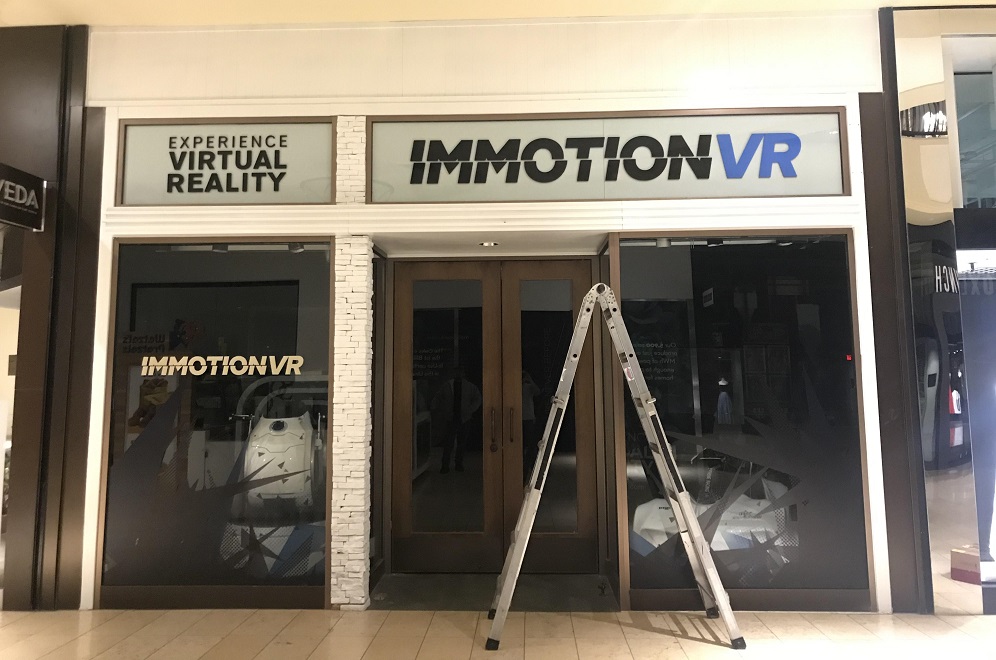 Business signs like store front lettering are essential for any establishment. Customers have to know where you are, and you've got to go above and beyond your competitors. So this is where quality signage comes in. With store front lettering, your place of business will truly look the part and your customers will remember your brand.
So make an impression with customers as they go through your establishment's doors. Contact our Tarzana-based sign company for inquiries.
About the Client
ImmotionVR provides audiences with an immersive virtual reality entertainment experience like no other.