Sometimes you need a temporary sign while waiting for new, more permanent signage. A "sign-ception," if you will. Like this under construction sign we made for Temple Judea in Tarzana. The framed poster shows passersby that a new pillar wall is coming to accompany the previous one we made. Just in time for Yom Kippur! 
Got Something New Coming? Announce it with an Under Construction Sign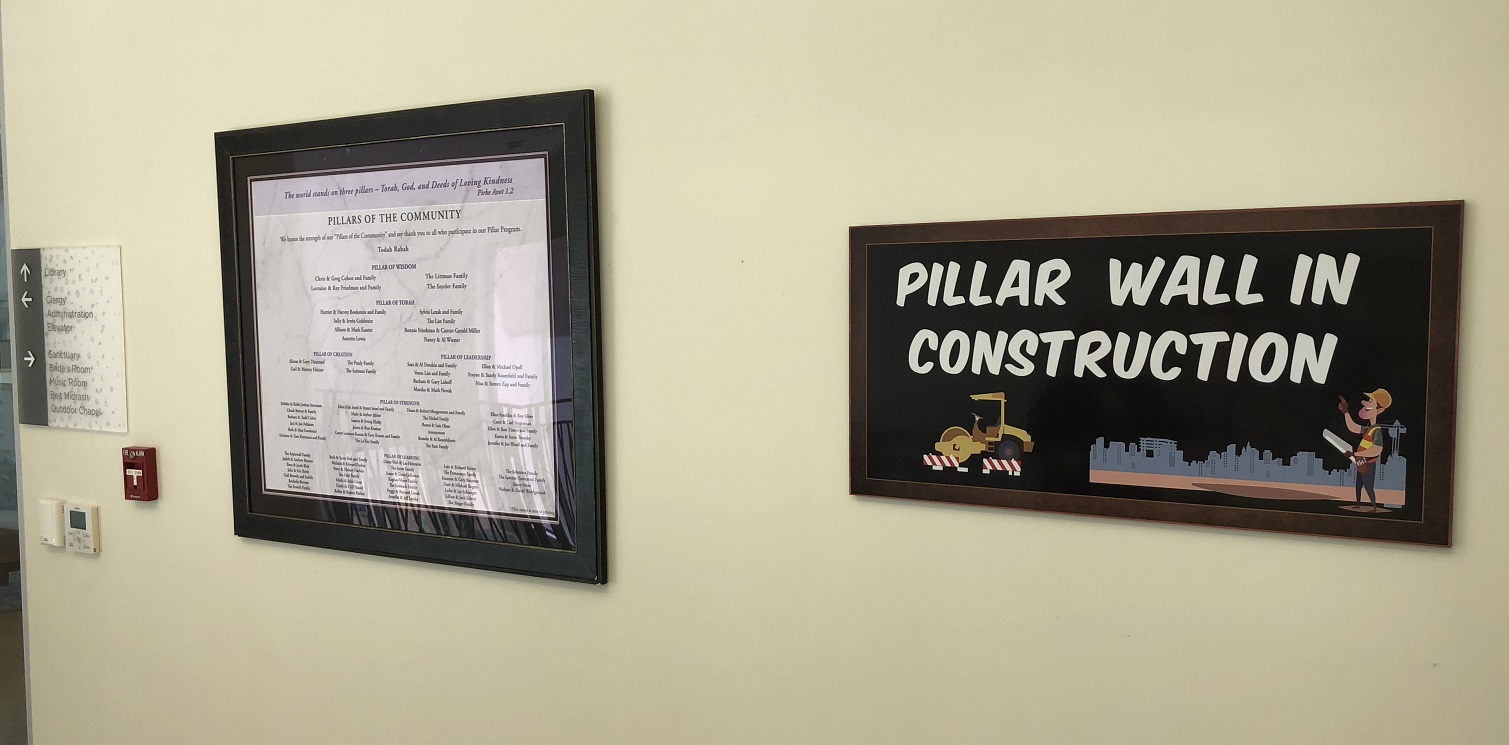 While you're waiting for a new fixture, whether it's renovating a space, opening a new wing or even just making a new sign, you can cover up that empty spot with temporary signage. You can still put that spot to good use by building up anticipation, rather than leaving it bare and empty.
A temporary under construction sign can be a simple banner or poster. It can be framed like the one we made for Temple Judea. It can be quick and easy to make, and if can even be reused for another project.
Having a renovation? Then contact our San Fernando-based sign company for inquiries!
About the Client
Temple Judea embodies a vibrant Jewish community and provides an array of quality religious programs aimed at enriching people's lives by bringing them into the synagogue community.