Temple signs help deliver inspiring messages of faith and decorate places of worship. Like this hall signage we made for Temple Judea in Tarzana. It is a framed full-color print sign that recognizes the Pillars of the Community. These families and individuals who participated in the Pillar Program to cultivate wisdom, knowledge of the Torah, strength, and other values. This also serves as timely reminders of what should be upheld since Yom Kippur is coming up.
Decorate a Space with Hall Signage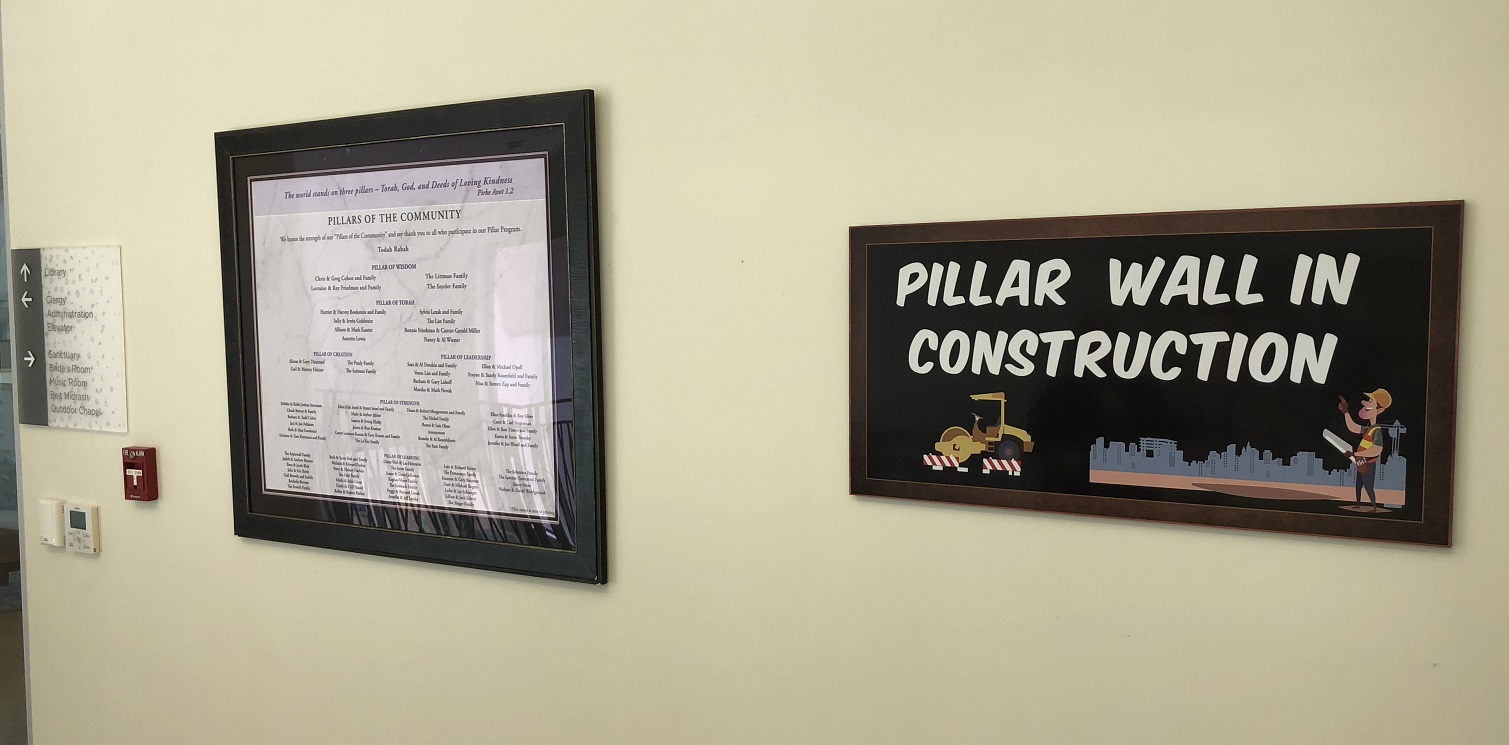 Signs can add to a locale's ambiance, whether it's for places of worship, or learning, business, or relaxation. Hall signage replace bare walls with eye-catching sights and motivational messages tailored to complement the establishment's branding or theme. So the entire place becomes all the more pleasant for visitors to see. And really good signs make establishments really memorable, giving people another reason to want to come back.
So, looking to enhance your establishment with hall signage? Contact our Tarzana-based sign company for inquiries.
About the Client
Temple Judea embodies a vibrant Jewish community and provides an array of quality religious programs aimed at enriching people's lives by bringing them into the synagogue community.