Impress clients as they enter your office or wait at the reception area. Display a centerpiece worthy of your brand. Like this acrylic panel lobby sign for Nissay. Now their office in Torrance looks on point.
The Perfect Office Centerpiece, an Acrylic Panel Lobby Sign
Office signage is crucial in building great first impressions with clients. Likewise, a visually stunning centerpiece will also help motivate the workforce. A lobby sign projects brand identity, it conveys who the company is and what it stands for. It is important to deliver this message to clients to make the custom experience all the more memorable, cementing the brand and making return visits more likely. As for the workforce, signage provides a symbol showing them that they are part of a greater organization, that this is what their efforts are for.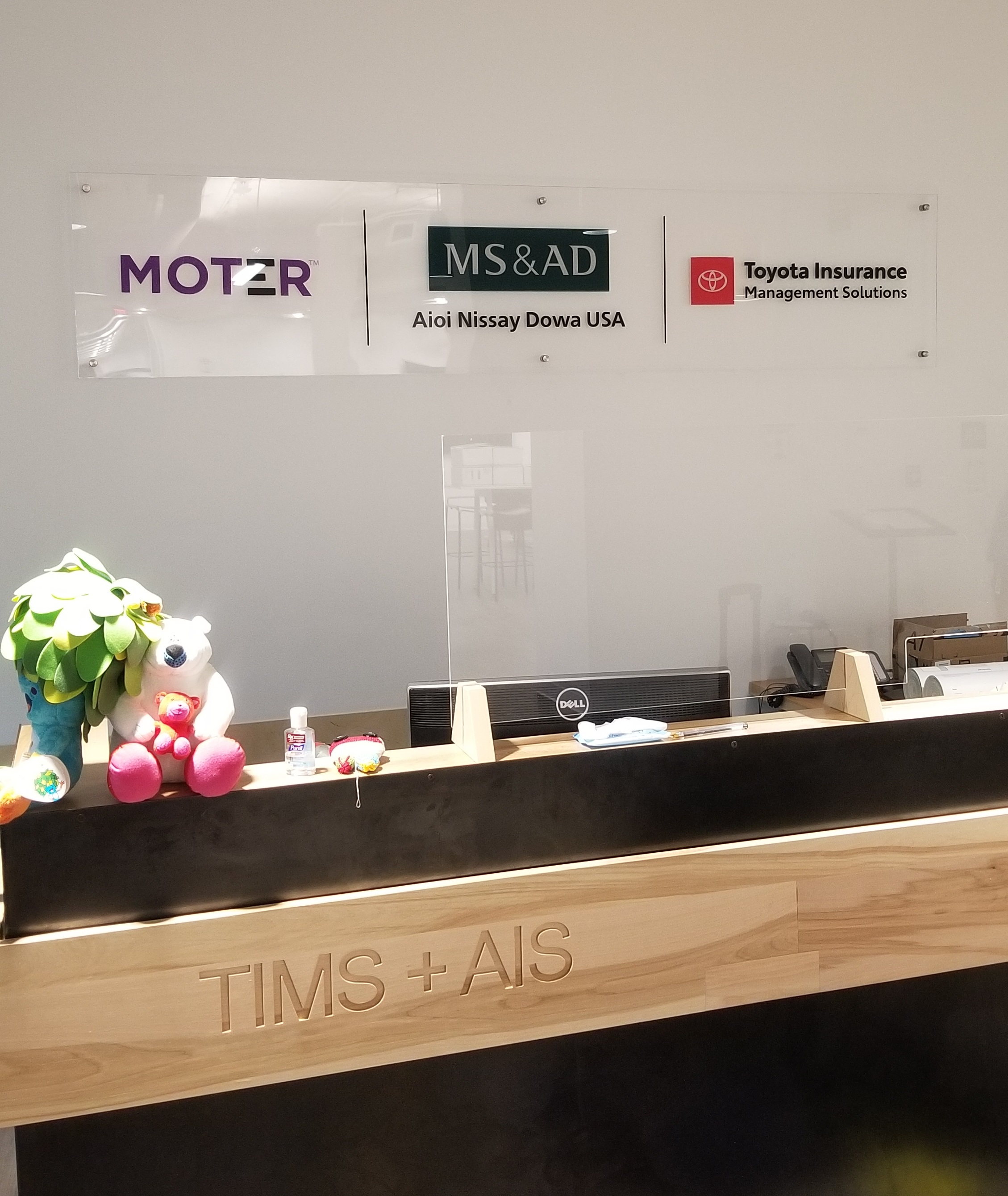 Signage makes an office all the more pleasant-looking and scenic. On the other hand, a bare and featureless one would be boring and numbing. With office signs, a company reinforces its identity and also provides a visually stimulating environment. Moreover, a lobby sign can further be complimented with an array of other indoor signage. So with a sign package, the signs boost each other's effect and the entire space gets the decoration it needs.
Get the lobby sign your office deserves. Contact Premium Sign Solutions.  Southern California Sign Company based in San Fernando Valley.
About the Client
Aioi Nissay Dowa Insurance Service USA Corporation (AIS) is an insurance agency. They develop new data science-based products and services for the transportation and on-demand mobility industry.