We made this center piece for the Harvard Westlake weight room. We're expecting the level of competition to heat up so the student athletes can get their names on this custom magnetic record board. Fitness signage is a great way to promote and recognize the achievements of driven individuals.
Magnetic Glass Signage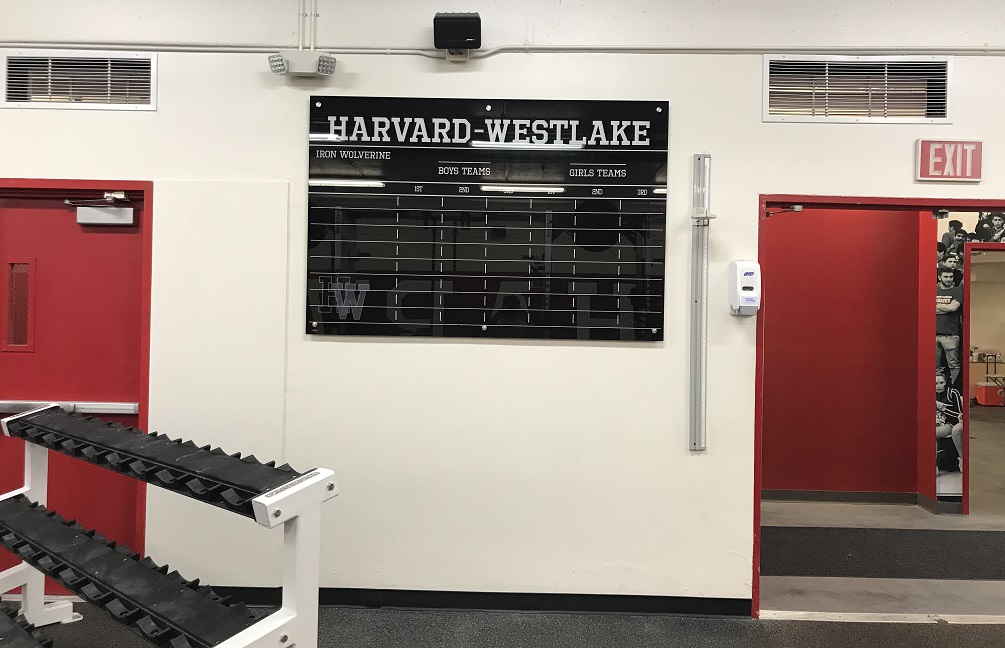 Sleek yet striking, signs like this custom magnetic glass record board really stand out. In the case of gym signs, entries can be placed on them and changed, depending on whoever has the highest score. So people will be encouraged to pump more iron and get even more fit!
This type of sign is also great for offices, for development tracking, measuring metrics and highlighting top performing employees. The same goes for school signs that recognize high achievers. Also, other establishments can use this to display details, like store stocks or restaurant menus.
Looking for a sign like this? Contact our Tarzana-based sign company and inquire for further details!
About the Client
Harvard Westlake is a distinguished independend co-educational and college preparator school in Los Angeles, California. It strives to be a diverse and inclusive community, unified by the joyful pursuit of educational excellence.