Maintain quarantine with a contactless delivery sign. What is this? It's a sign for home owners to place by their front door indicating where delivery drivers can leave their food. Essential businesses with this service can also inform customers of their delivery and pickup options with signage. These show people how they can stay safe and do their part. Contactless delivery signs can convey such vital information and greatly help customers, staff and businesses simultaneously. Custom banners, pop up banners and the like can help spread the word!
Contactless Delivery Helps Businesses and Customers Alike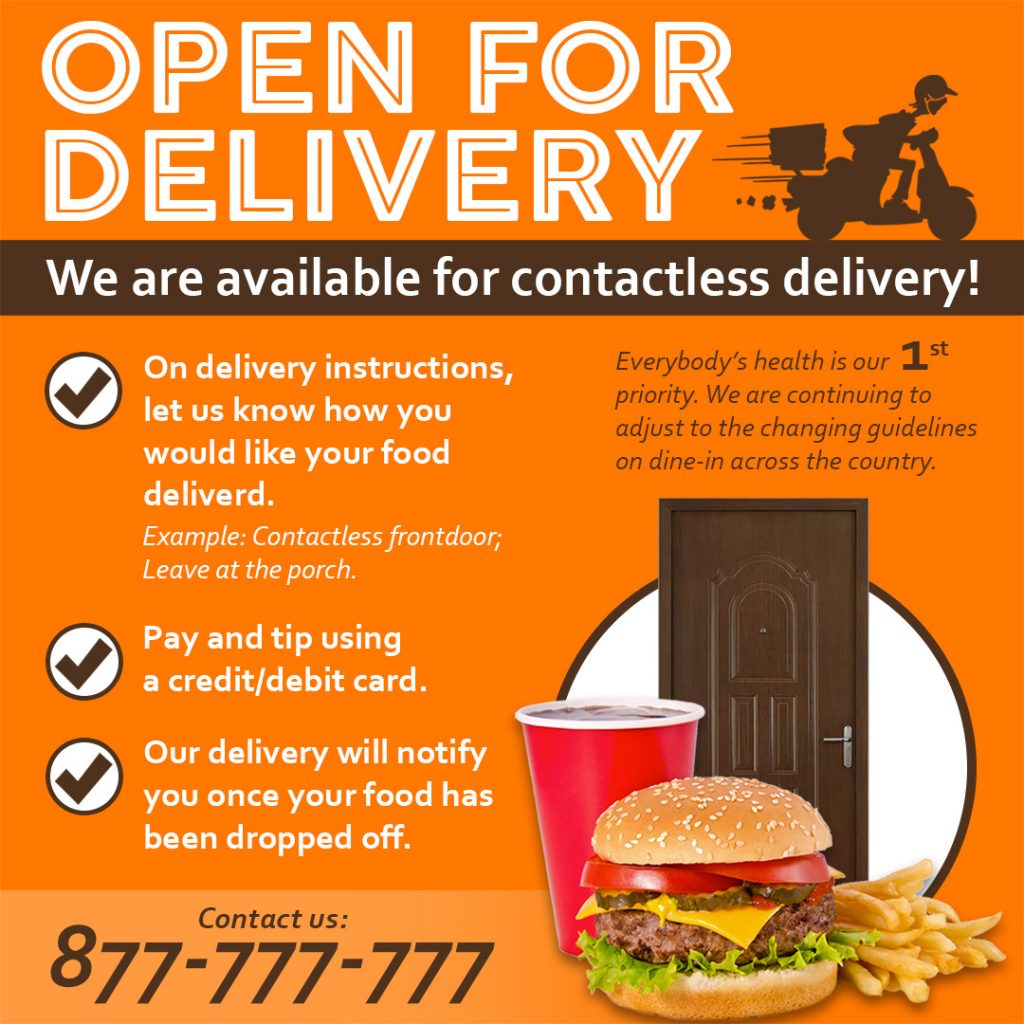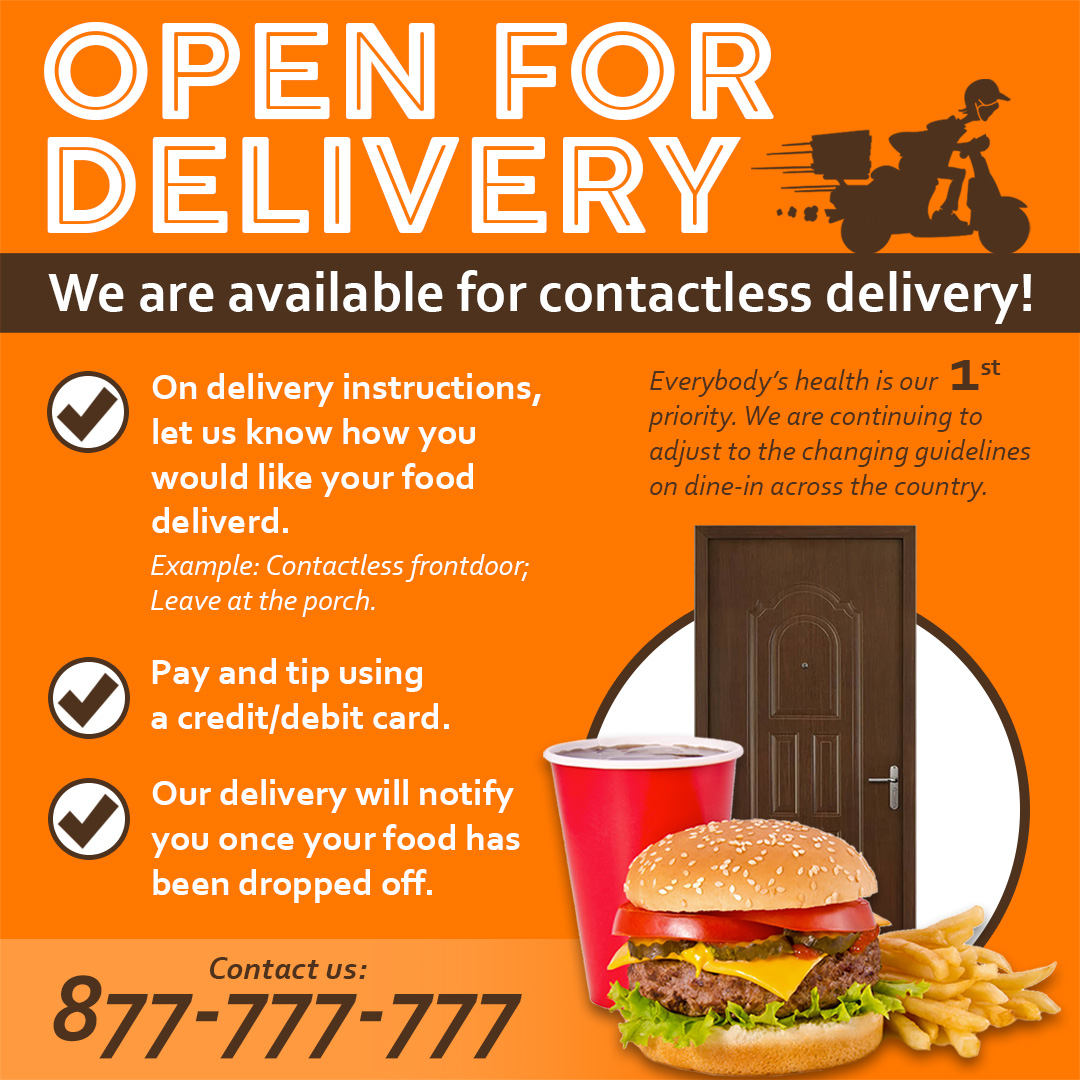 These are trying times and we must all adapt. Contactless delivery services are how many businesses in the food industry are managing to stay on top of things. Some pizza companies are actually doing okay. Certain ride sharing and delivery services are also expanding their delivery options.
Likewise, thanks to such services customers can still get the products and services they are looking for. It's not just pizza and junk food. The stuff being hauled can be life saving stuff, like groceries or meds. Moreover, for people lacking transport options, or who have disabilities or other health conditions like the immunocompromised, these services can be literal lifesavers.
So if you are offering such services, spread the word with signage. Contact Premium Sign Solutions.  Southern California Sign Company based in San Fernando Valley.