A part of the Office Design Package we created for Tiger Connect in Santa Monica. The frosted glass vinyl names each conference room after a famous medical pioneers. There are nine conference rooms in all, so that's a lot of inspiring figures being honored.
Decorate Offices and Rooms with Frosted Glass Vinyl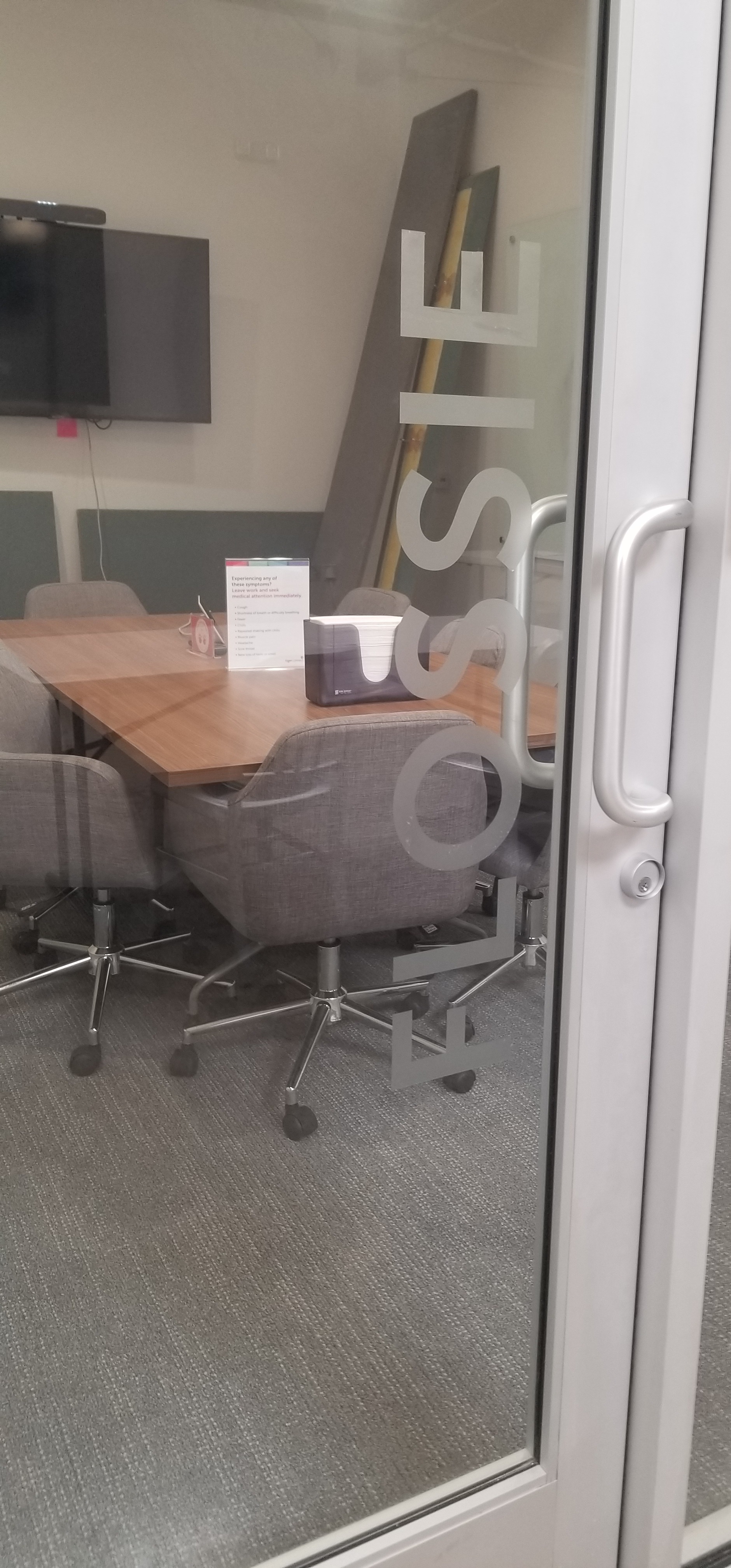 TigerConnect likes having its Santa Monica office present a visually striking and stimulating environment. Such as with the background wallpaper we made for their lobby. So it is fitting that the healthcare tech firm decorates its conference rooms with the names of esteemed personalities such as Nightingale, Osler and Flossie. These are inspiring tributes that also tie into the brand's ethos, mission and values.
What TigerConnect is doing is brilliant and inspiring branding. What field does your brand operate in? Encouraging signage and decorations can be made by drawing from said field or industry's rich history, finding inspiring personalities and moments, and featuring them. After all, it is important to know one's history and celebrate it. And if it ties well with the brand and improves the look of the place, then why not? Such displays improve spaces that would otherwise be bland and featureless. Likewise, window graphics and frosted vinyl can be used to add privacy. And sometimes, unmarked glass can be so clear that people can walk right into them, so some vinyl can serve both decorative and safety purposes.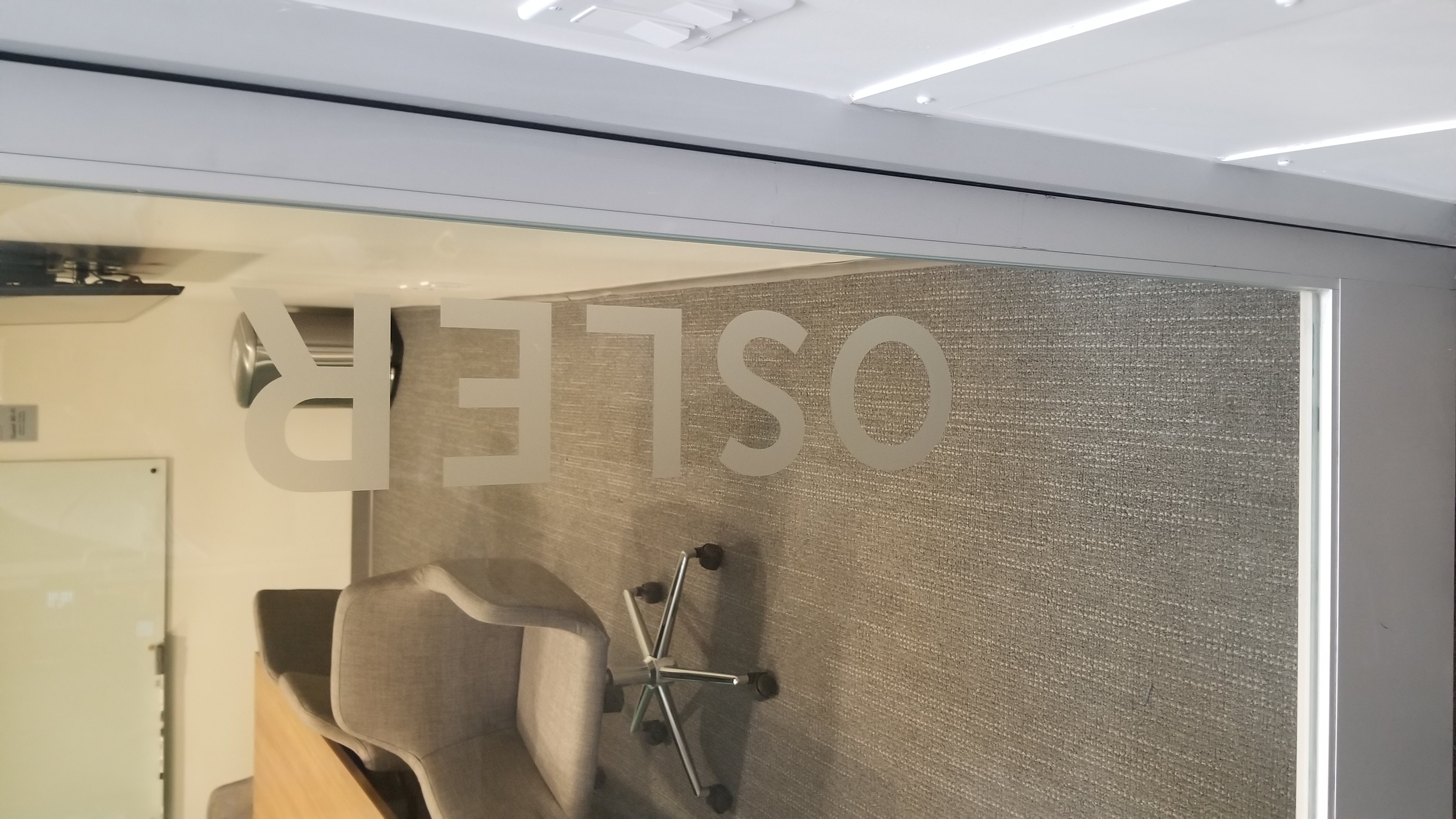 Got a lot of glass in your office? Be sure to include window graphics and frosted glass in your office sign package. Contact Premium Sign Solutions. Southern California Sign Company based in Tarzana.
About the Client
TigerConnect provides advanced operations platforms that create radical improvements in healthcare delivery.