More from our Office Design Package for TigerConnect in Santa Monica. Inside these conference rooms, we installed inspiring wall graphics displaying portraits of the healthcare pioneer each room is named for. This is the culmination of the frosted glass vinyl names on the doors of each room. 
Show Your Brand's Convictions with Inspiring Wall Graphics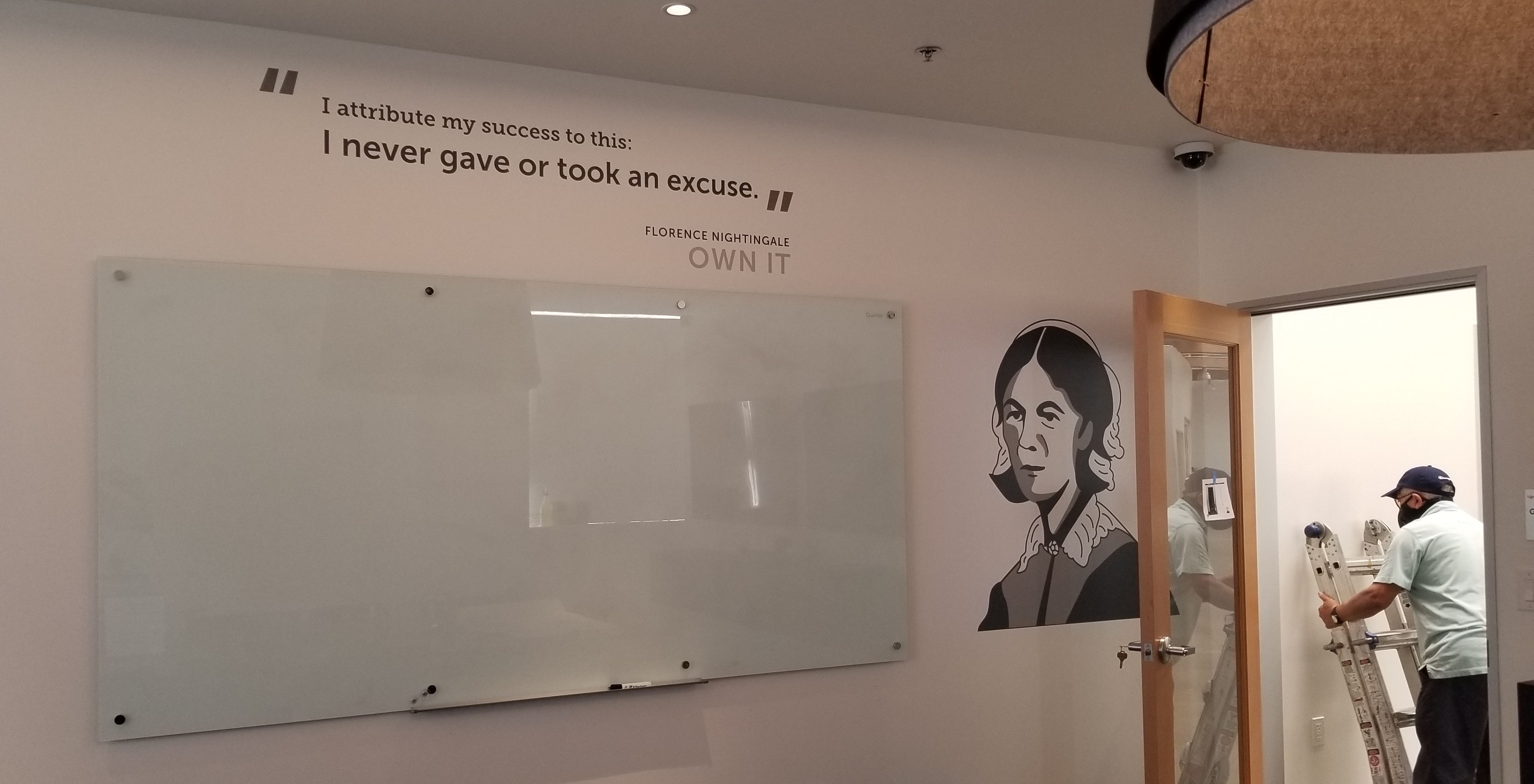 Brands can celebrate their history, not just of the business itself but of the field they are in. After all, the achievements of today are because By doing so, they can assert their convictions and values. They can show the moments and personalities that inspired them.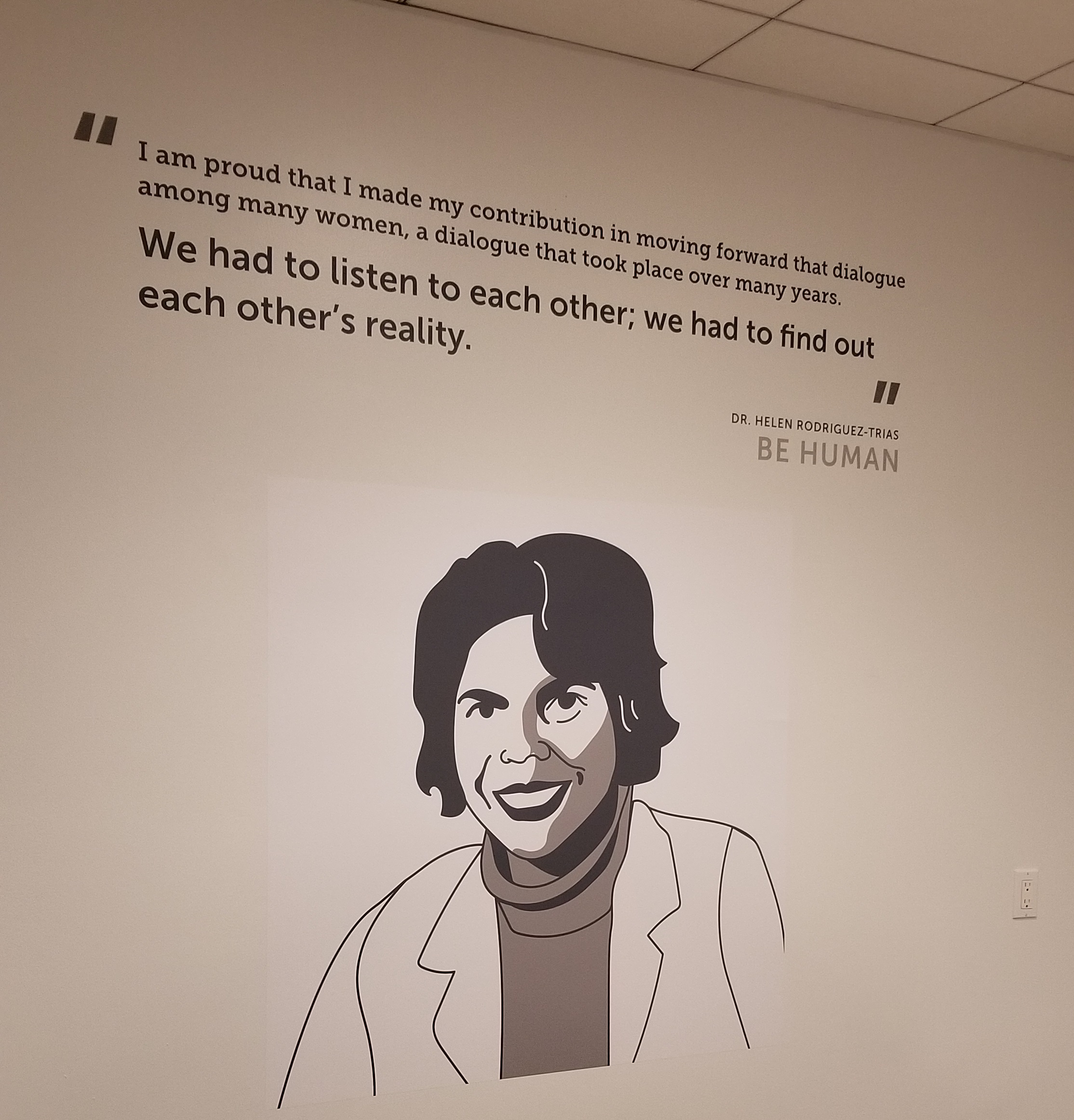 Moreover, with these displays, they can convey to others what they are about and likewise inspire them. People will see that a brand stands for something and gain confidence in it by seeing this authenticity. Nightingale, Drew, Bath, Rodriguez-Trias, they are individuals who have left their mark on history through their breakthroughs in healthcare. And that's what Tigerconnect honors, what they also strive to uphold.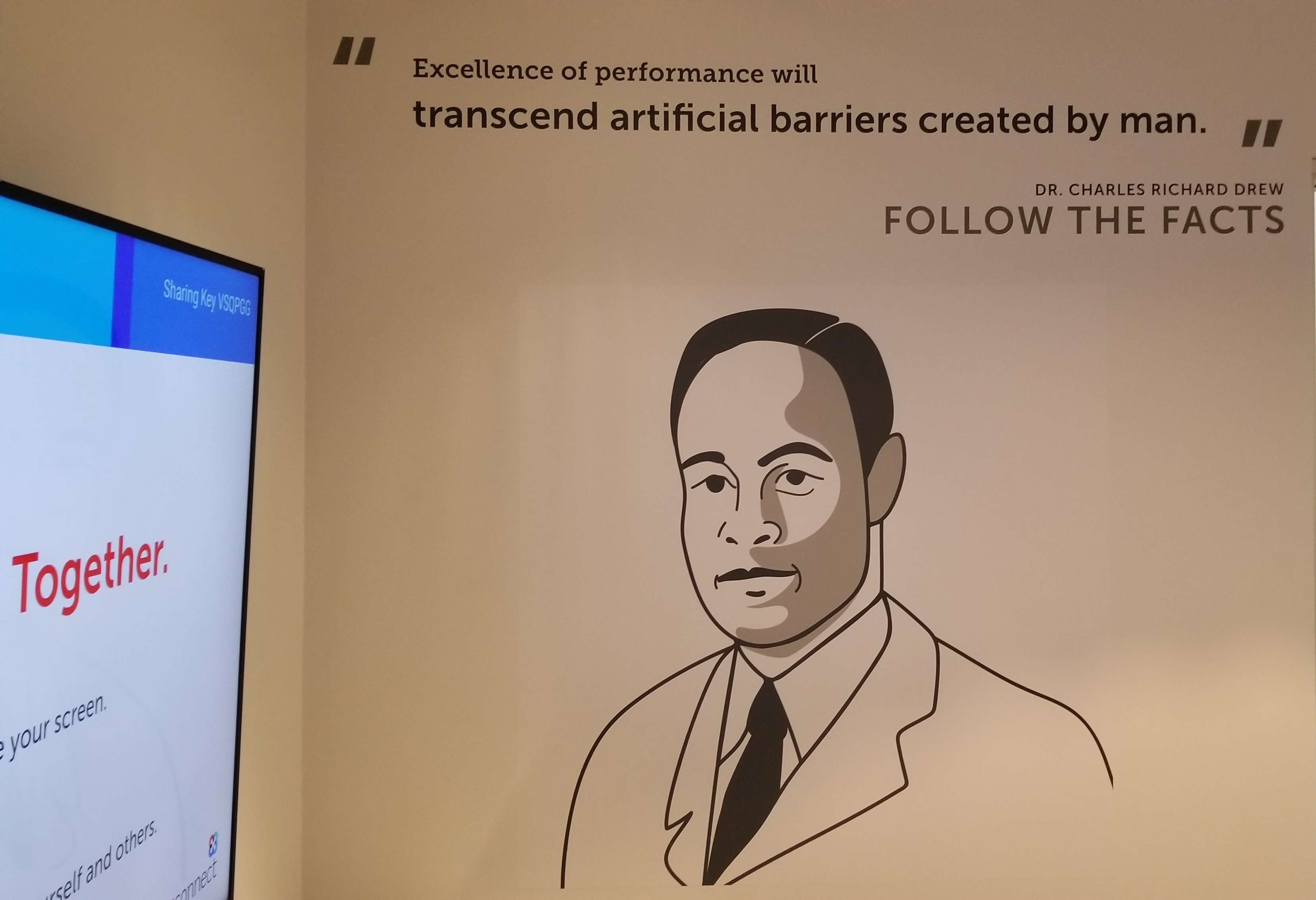 Show what you are made of and inspire clients and the workforce alike with signage. Or just give your office neat decorations. Get the sign package your brad deserves. Contact Premium Sign Solutions. Southern California Sign Company based in San Fernando Valley.
About the Client
TigerConnect provides advanced operations platforms that create radical improvements in healthcare delivery.