Snoop Dogg recently opened his clothing store in Inglewood, California and we are proud to have fabricated and installed signage for his establishment. So check out our pylon sign installation for Snoopy's Clothing, also known as the Snoopermarket!
Build Brand Recognition with Pylon Sign Installation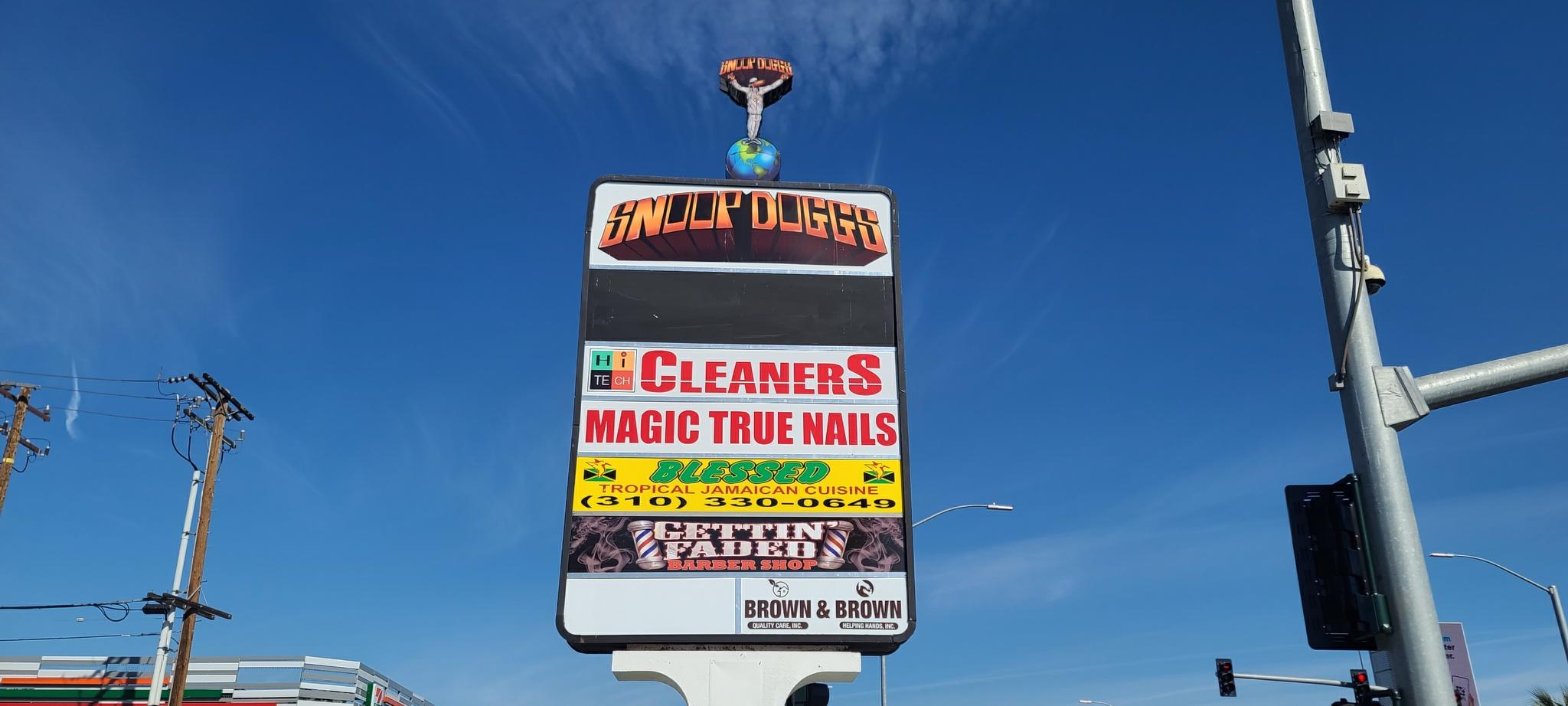 Illuminated signs such as light box signage are ideal for making businesses' branding more visible. They are ideal outdoor signs because they can be seen day in and day out. This is invaluable and will amplify the reach of distinct brands such as Snoop Dogg's clothing boutique. His establishment certainly has a unique style and brand identity, and customers will definitely have a memorable experience doing business there.
This means that the signage must be up to par, boosting the reach of the brand and drawing in more customers. At the same time, sign quality is a must as the brand is associated with a prominent figure – so the signage must be on the level, along with the rest of the facilities. Snoop Dogg's store shouldn't have short-lived pylon signs that will break down and flicker after a while, the Snoopermarket deserves only the best signage!
So accept no substitutes when it comes to your branding. Need light box and illuminated signs? For a free sign quote reach out to your trusted sign company in the Los Angeles area. Contact Premium Sign Solutions. Southern California Sign Company based in San Fernando Valley. Also serving Tarzana, Pomona, West Los Angeles and all of Southern California.
About the Client
Snoopy's ClothING gives fans an in-person experience while they shop for his clothing line and is part of Snoop Dogg's efforts to revitalize the city of Inglewood.