More from our comprehensive sign package for Shiva Yoga's West Hollywood studio. These studio window graphics compliment the other signage we installed for them such as a blade sign, wall graphics and a building sign. And this makes their brand all the more visible, attracting more members to their establishment.
Studio Window Graphics for Added Visibility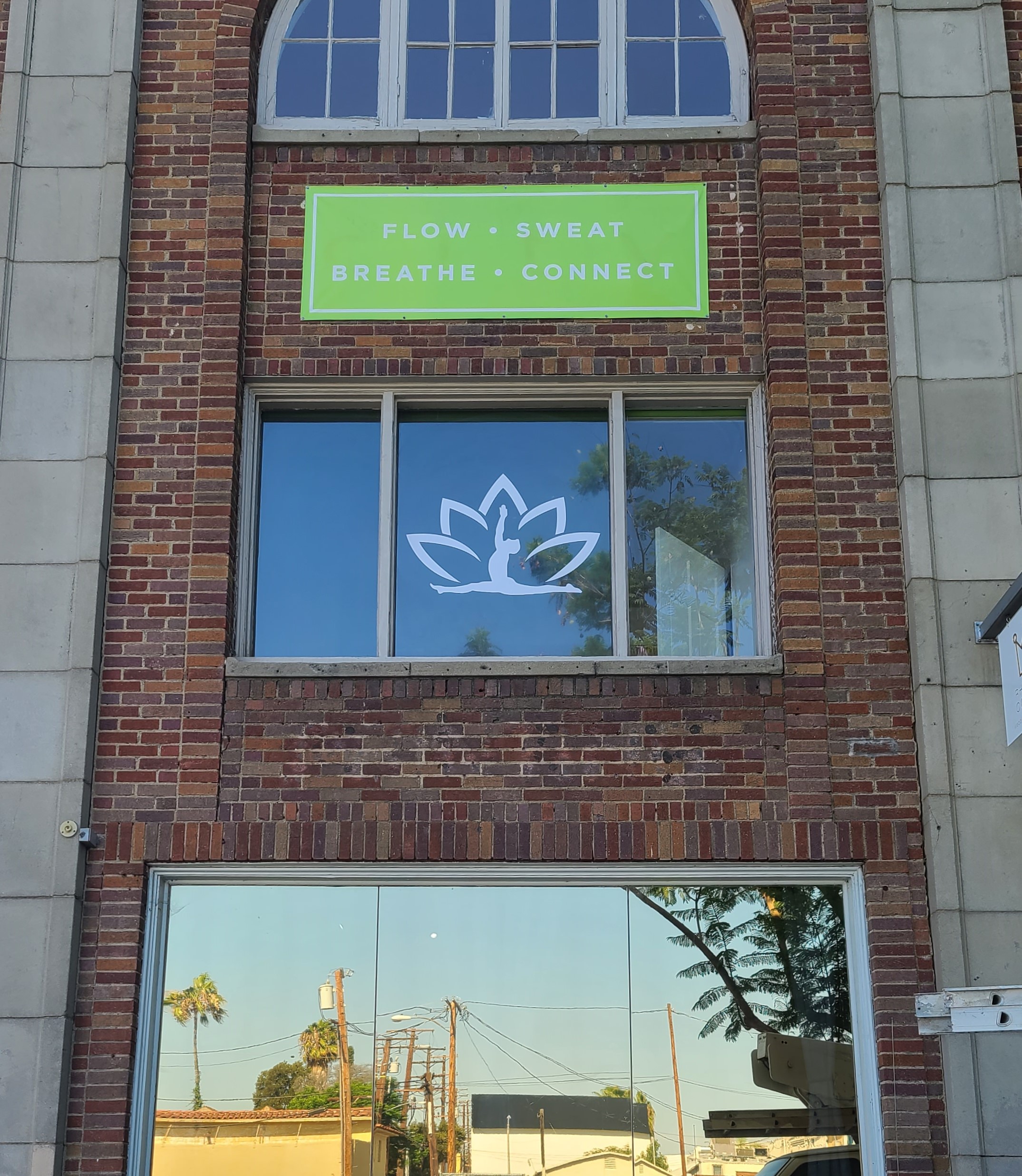 Whether your business has ample signage space or is short on surfaces for signs, window graphics are ideal for increasing brand prominence. They transform bare windows into eye-catching displays and can also block out harsh sunlight or provide a degree of privacy. They can serve as the main sign if the establishment does not have the space or budget for other larger and more permanent signage. Likewise, if there are other displays being featured, these window signs can compliment them.
With window graphics as part of a larger sign package, they will be consistent in style and will be made and positioned in a way that will work well with the other signage. Businesses with multiple branches can also utilize sign packages to ensure their locations have uniform style.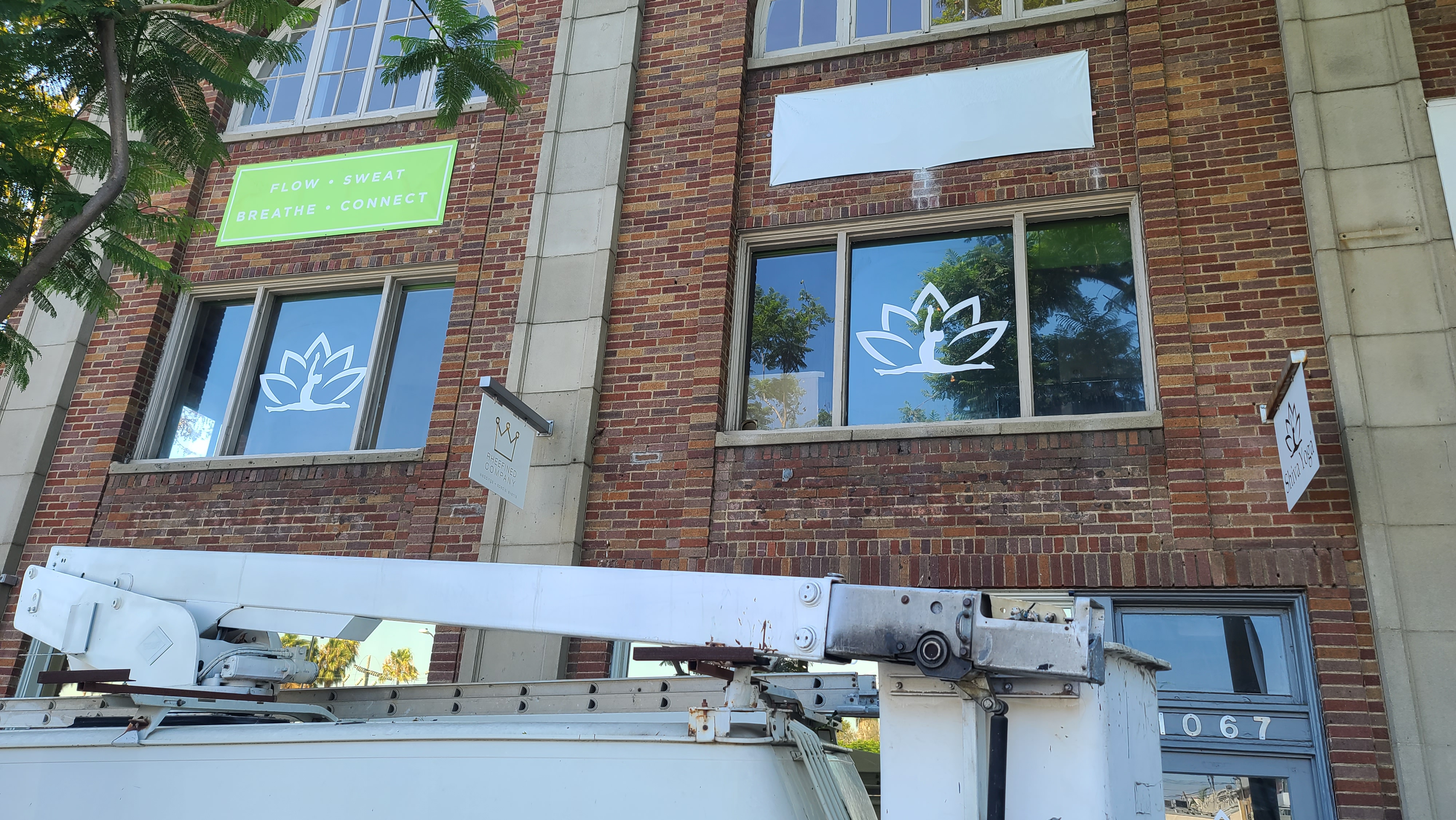 For comprehensive sign packages, reach out to your trusted Los Angeles sign company. Contact Premium Sign Solutions. Southern California Sign Company based in Pomona.
About the Client
Shiva Yoga focuses on the fundamentals of yoga to elevate mental and physical growth on a spiritual level. This yoga studio is led by experienced instructors striving to bring a positive change in life.