Part of the sign package for mPulse Mobile's Encino workplace, these office wall graphics enhance the area and display the company's values. This will impress clients as well as boost team morale. It also goes hand in hand with the client plaques for their office.
Liven Up the Place with Office Wall Graphics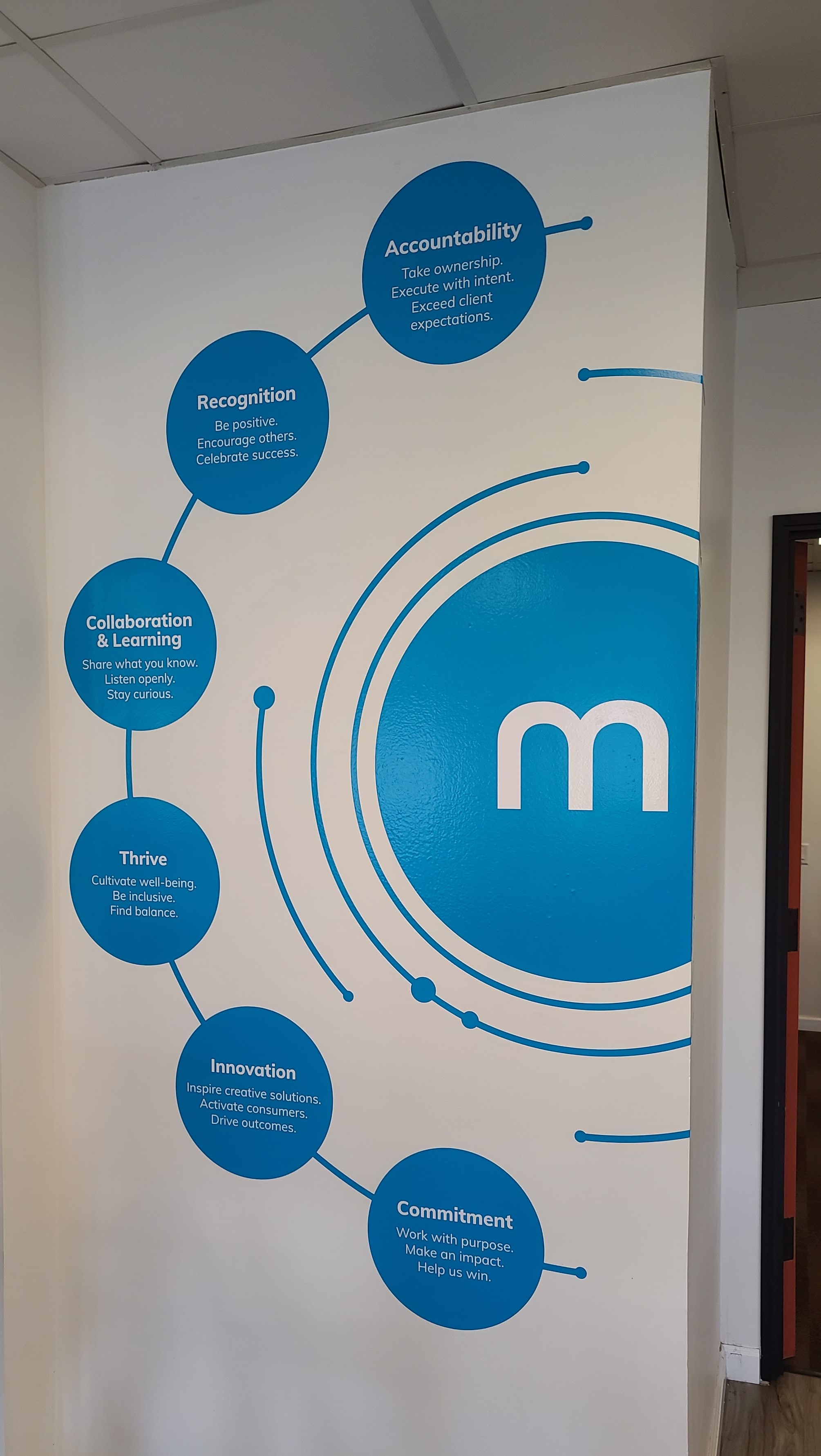 Make your brand stand out from the rest with lively wall art and office signage. These can compliment the lobby sign that is the centerpiece of the brand and spruce up areas beyond the reception area. With this, the workplace will be pleasant and vibrant. At the same time, the graphics and signs will compliment the overall branding of the business and its style. They will aesthetically reinforce brand identity. Additionally, they will give the office a unique personality or vibe that will differentiate it from other businesses, particularly those that settle for generic-looking rows of cubicles. A pleasant and distinct-looking workplace will impress visiting clients or customers and make for a memorable experience.
Include wall art and graphics with your office sign packages. Reach out to your trusted Los Angeles sign company. Contact Premium Sign Solutions. Southern California Sign Company based in Pomona.
About the Client
mPulse Mobile develops conversational artificial intelligences for healthcare.